Kobe Bryant: These Are the NBA Star's 5 Greatest Career Achievements
Fans are dealing with the tragic and shocking news that Kobe Bryant died alongside his 13-year-old daughter and several other passengers in a helicopter crash. As celebrities, former teammates, and fans the world over share their memories of the tremendously talented athlete, many are looking back at his most impressive achievements. Here are five of the most impressive moments from Bryant's meaningful and historic basketball career and post-retirement activities.
Kobe Bryant was resilient even after his injury
Most professional athletes suffer some kind of bodily injury over the course of pouring their bodies into the game, and Bryant was no exception. Most notably, an Achilles tendon injury that would cause him to miss most of the next season of his time with the Lakers was a difficult blow in 2013.
Bryant demonstrated his amazing resilience and dedication to his game by going out to shoot his free throws with the devastating injury apparent in his limp. The game announcers commented on how unlikely it was that he would be able to recover from the harm.
The pain was obvious as he winced with every move. Bryant limped out onto the court and shot both of his free throws — and made them. His tremendous effort would tie up the game with minutes to go in the final quarter. The Lakers would go on to win that game against the Warriors 118-116. 
Kobe Bryant's Olympics achievements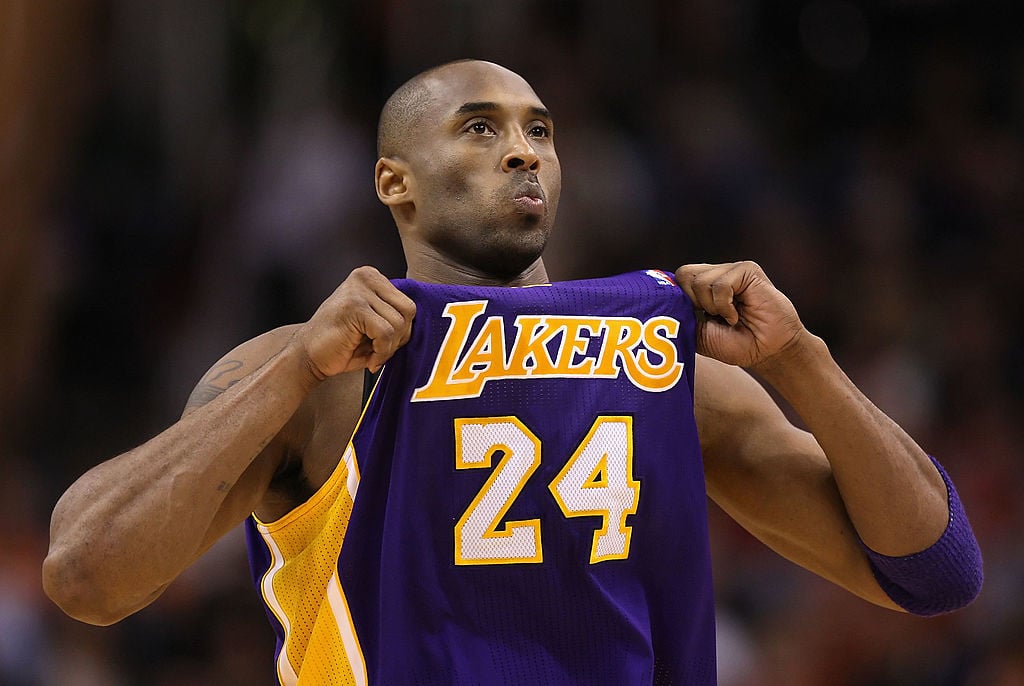 While Bryant will undoubtedly be remembered most fully for his time playing in the NBA with the Los Angeles Lakers, he was also a member of Team USA for the Olympics. In fact, he won gold medals as part of that team in 2008 and 2012.
In an interview leading up to the 2008 achievement, Bryant opened up about how amazing it was to wear the Team USA jersey: "I just held it there, and I laid it across my bed. I just stared at it for a few minutes. Just because, as a kid growing up, this is the ultimate, ultimate in basketball."
His respect for the Olympics as an organization went beyond his own participation in the games. He met with members of the 2016 USA women's gymnastics team and helped fundraise for the national governing body for the Olympics. 
Kobe Bryant's famous 81-point game 
One achievement that will forever stand out in fans' minds is the time that Bryant scored 81 points in a single game.
On January 22, 2006, the Lakers were playing the Toronto Raptors, and the stage was set for Bryant to achieve a nearly-unprecedented feat. The record for the most points scored in a single game is held by Wilt Chamberlain, who scored 100 points in 1962.
While a few talented players had managed to break 70 points, no one had gotten any closer. Then Bryant charged in and scored an amazing 81 points all on his own.
He's still holding on to his second-place achievement and looks likely to keep the accolade for quite some time. 
Kobe Bryant's rare longevity in the NBA
While Bryant broke records left and right and left an impressive legacy that will be difficult to match in many ways, one of the most impressive things about his long NBA career is, well, just how long it was.
Bryant started with the Los Angeles Lakers in the 1996-1997 season when he was just 18 years old. He played his entire career with the team and finished out with the 2015-2016 season at the age of 37. 
That's an astounding 20-season run. In the modern sports world, it's nearly unheard of for someone to play that long, and it's even more impressive and unprecedented that he did so with the same team.
As Bryant started his astonishing 20th season, he had this to say: "Twenty years, that's a long time to be doing anything, and in this day and age, with so much turnover in teams, I feel really, really blessed to be here 20 years."
Lasting legacy through youth coaching
While his own career is beyond impressive, Bryant also left a lasting legacy through his coaching. When the tragic helicopter accident occurred, Bryant, his daughter, and the other passengers were on their way to a basketball tournament for the youth league Bryant had founded. He was the coach of his daughter Gianna's team.
Bryant bonded with his daughter over their shared love of the sport, but he made sure that she knew her athletic performance was second to their relationship. When asked what was hardest about being a coach, he said: "Making sure she knows that I love her whether she plays well or plays like crap. It doesn't matter. It's fine. You're my daughter before you're a basketball player."