Kodak Black Tells Will Smith to Get a New Wife and Adopt a New Daughter
Rapper Kodak Black is one of the many people voicing opinions about Will Smith and his family after the star slapped Chris Rock for telling a G.I Jane joke about his wife, Jada Pinkett Smith, at the 94th Academy Awards. Black commented on some other news about Will's daughter, Willow Smith, as well and said the actor should get a new wife and adopt a new daughter.
Here's more on what the hip-hop artist had to say about the Smiths.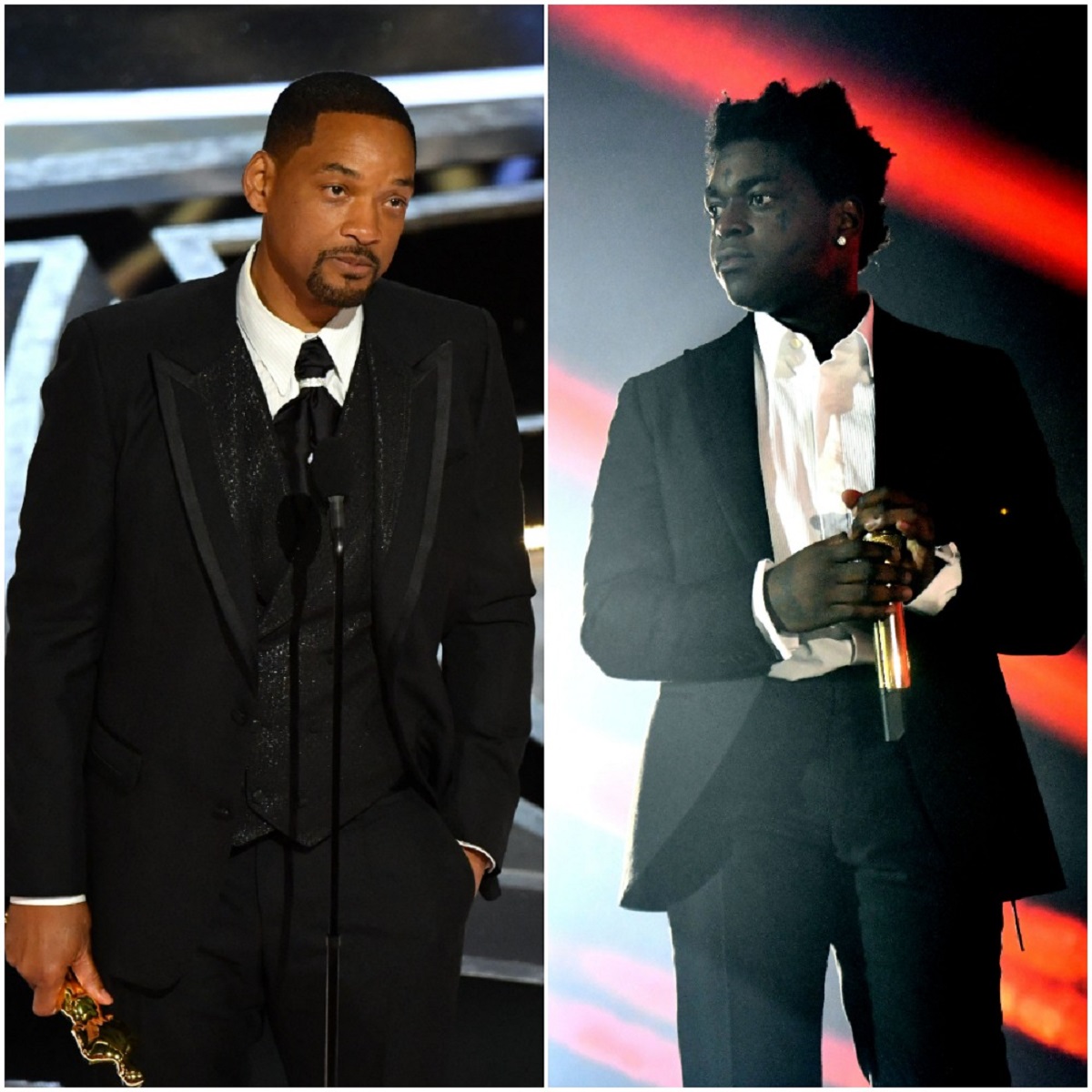 Kodak Black goes off about a letter Willow reportedly wrote to the late Tupac Shakur
Black, whose real name is Bill Kahan Kapri, rose to fame when he was 16 with the 2014 single "No Flockin." He shared his thoughts about Will and Jada's daughter after it was reported that Willow wrote a letter to the late Tupac Shakur.
XXL Magazine noted that Black couldn't believe that Willow wrote to the rap legend who Jada once had a close relationship with. The South Florida native jumped on Instagram Live and discussed the viral TikTok video featuring relationship expert Kevin Samuels reciting the alleged note Willow wrote to Tupac when she was 11 years old.
"Dear Tupac, I know you are alive someplace. I think that my mommy really misses you," the letter reads. "Can you please come back? Can you come back so [mommy] and me can be happy! I wish you were here … I really do. Love, Willow."
Black went on a profanity-filled rant about what he would've done if he was Willow's father and she wrote that note to the deceased rapper. "I would have whupped her stupid a**," he stated. "Snatch my belt off, homie, and whupped her dumb a**."
Black says Will Smith needs to get a new wife and daughter
In his continued tangent, the "Tunnel Vision" artist suggested that Will go find himself and a new wife and adopt another daughter.
Regarding Jada, Black advised Will to "Go get yourself a young tenderoni."
Yak then referred to Willow saying: "Adopt you a baby. Go ahead and get a whole 'nother daughter. Adopt you one who is going to praise you, gonna cherish you … You be supposed to be my daughter. Daughter[s] supposed to love their daddy."
Smith has been banned from the Academy for 10 years
Will's name has stayed in the news since he slapped Rock.
Not long after the "slap heard 'round the world," Will won the Oscar for Best Actor in a Leading Role for his portrayal of Serena and Venus Williams' father in King Richard. During his acceptance speech, he apologized to his fellow nominees but made no mention of Rock. It wasn't until the following day, that he posted an apology to the comedian via social media. The Fresh Prince of Bel-Air actor then chose to resign from the Academy and said he will "fully accept any and all consequences" for his behavior.
Those consequences are a 10-year ban in which the Academy wrote: "The Board has decided, for a period of 10 years from April 8, 2022, Mr. Smith shall not be permitted to attend any Academy events or programs, in person or virtually, including but not limited to the Academy Awards."
RELATED: Before Will Smith Slapped Chris Rock, He Made Some Bald Jokes of His Own