Kohl's Is Dropping Jennifer Lopez's Line but She Still Has at Least 3 Other Brand Partnerships
Jennifer Lopez has to bid farewell to a 10-year partnership with Kohl's but she's got other deals with brands in the works. She's been the face of Guess and Coach, plus she launched her own shoe collection in 2020.
Jennifer Lopez is a massive force in the entertainment industry. With an estimated net worth of $400 million, the 50-year-old singer-dancer-actress has built an empire. Part of that has been securing lucrative deals with brands. J. Lo has been the face of everything from luxury designer brands (Versace) to cosmetics (L'Oréal). But in the middle of the coronavirus pandemic, no celebrity brand partnerships are safe from getting axed. 
Kohl's is dropping Jennifer Lopez's line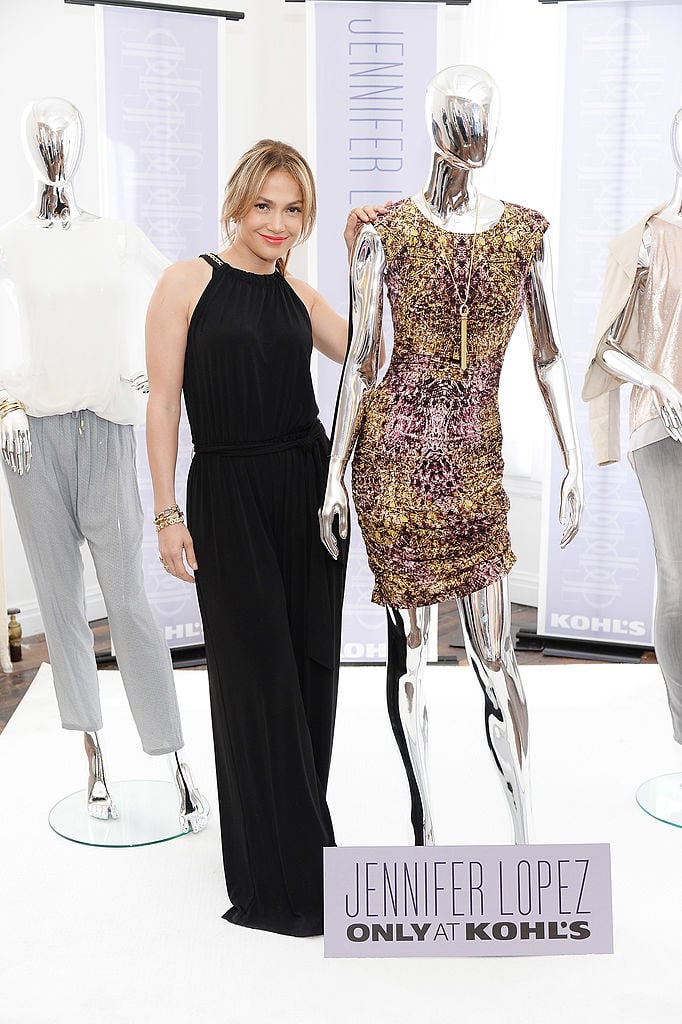 J. Lo's longtime partnership with the retailer, Kohl's, is coming to an end after 10 years. According to TODAY, Kohl's made the decision to remove J. Lo's eponymous line as well as seven other brands from their stores including Dana Buchman, Mudd, Candies, Rock & Republic, Popsugar, Elle and Juicy Couture in May 2020 after a very dramatic dip in sales across their stores. 
J.Lo's line at Kohl's launched in 2010 and, according to Billboard, it included not only clothes but accessories and furniture too. Not only that but the "On The Floor" singer's line had been a consistent top seller for the department store.
She's worked with Guess since 2018
Even though J. Lo's net worth will no longer be growing thanks to her line at Kohl's, the Hustlers actress still has plenty of other brand partnerships. Among them is Guess. J.Lo's been the face of the brand since 2018 when the mother of two promoted their jeans in an ad campaign. According to BoF, the two-time Grammy nominee inked a merchandise deal with Guess in 2019 for her "It's My Party" concert tour. 
When J. Lo's not posing in ad campaigns for the brand, she's posting photos wearing their clothes on Instagram. 
She also has a line of sunglasses with Quay Australia
J. Lo has partnered with the sunglasses brand, Quay Australia, on at least two collections. The second, according to Forbes, launched in 2019 and involved her fiancé, Alex Rodriguez, or A.Rod. As for whether or not J. Lo would bring out another collection of sunglasses with the brand, J. Lo told the publication she's not ruling anything out.
Jennifer Lopez launched a shoe collection at DSW
One of J. Lo's more recent brand partnerships involves the shoe retailer, DSW. J. Lo's line launched in March 2020, according to Footwear News. Ahead of its debut, the singer and actress had been giving fans a sneak peek at the designs on Instagram. 
Plus, she wore shoes from the collection on the red carpet in the months leading up to its release. 
She's the face of Coach
Another newer addition to J. Lo's impressive lineup of brand partnerships is a deal with Coach. Announced in November 2019, the singer-dancer-actress is the face of their 2020 ad campaigns. 
J. Lo even wore a sweatshirt from the brand when she sang a cover of Barbra Streisand's "People" during One World: Together At Home in April 2020 (she counts Streisand among the entertainers who inspire her). And just like the other brands she works with, they show up on her Instagram. 
While J. Lo's collection at Kohl's is no more, she continues to lend her star power to many other brands and shows no signs of slowing down.