Kourtney Kardashian and Addison Rae Share the Biggest Lessons They've Learned From Each Other
Ever since Kourtney Kardashian met TikTok star Addison Rae, the two have been inseparable. After bonding over their love of healthy living and hanging out together on multiple occasions, the two have gotten exceptionally close. Now, Kardashian and Rae are BFFs, and like any iconic duo, they've picked things up from each other along the way.
During a new episode of Rae's podcast That Was Fun? With Addison and Sheri, she and Kardashian reveal the lessons they've learned from each other and have applied to their everyday lives since becoming friends.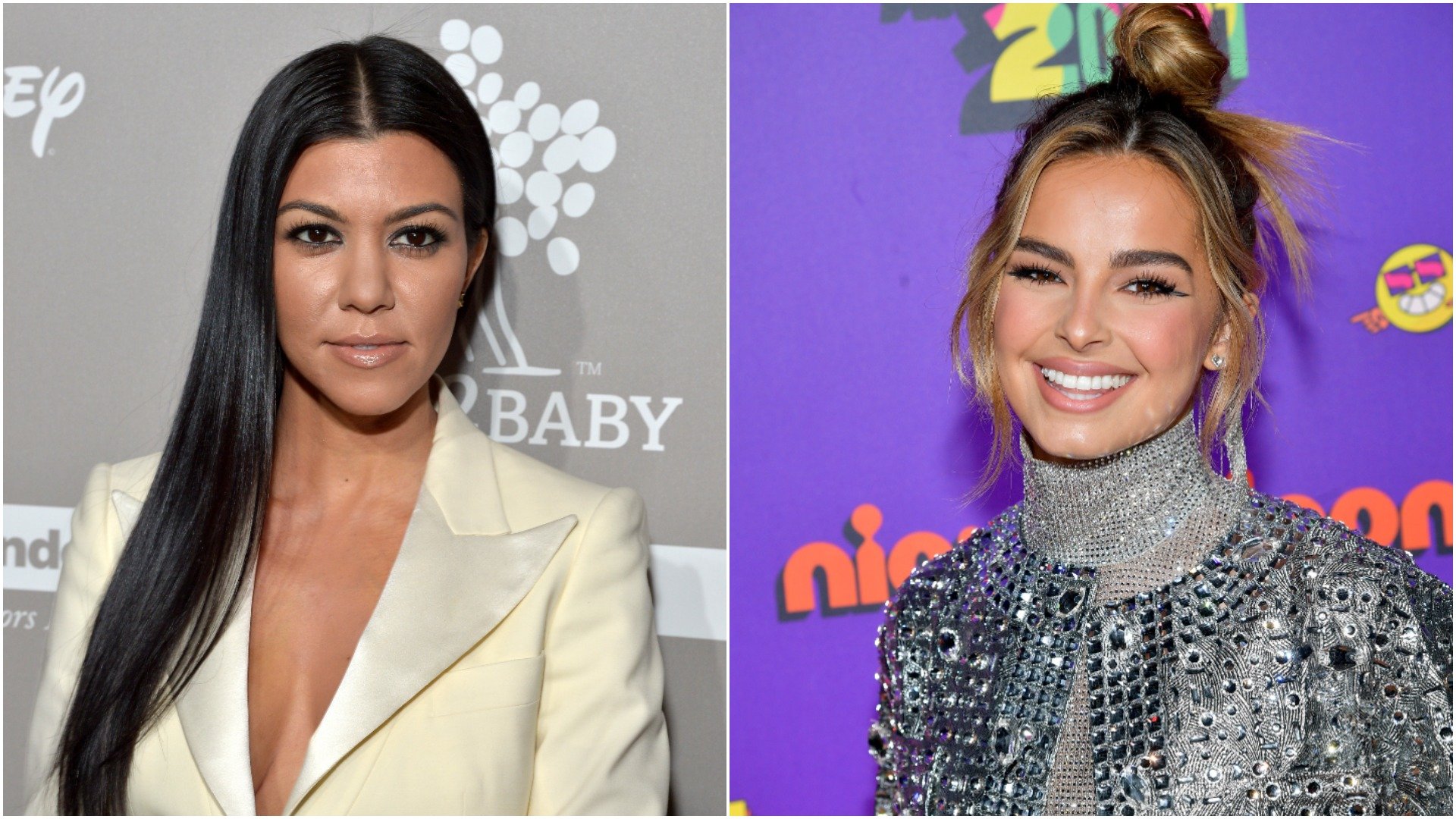 Addison Rae and Kourtney Kardashian have become close over the last year
Kardashian and Rae's friendship started in early 2020.
According to Insider, Rae was invited to Kardashian's home to film a TikTok video with her oldest son, Mason. This led Kardashian and Rae to meet and establish what has since turned into a close friendship.
"We surprised Mason, because Mason liked my videos on TikTok. I kind of just stuck around and we got really close," Rae said of meeting the Poosh founder while appearing on The Tom Ward Show in July 2020. "We started working out together. We did a video on her YouTube of us doing a butt workout and stuff, so that was fun."
RELATED: How Kourtney Kardashian's BFF Addison Rae Really Feels About Her Romance With Travis Barker
Though the pair's friendship has gotten mixed reviews due to their 20-year age gap, Kardashian and Rae haven't let others' opinions stop them from being friends.
Over the past year, the celebrities have been inseparable. Not only have they made TikTok videos and traveled around the country together, but they've also appeared on each other's social media accounts, proving that they couldn't be any closer.
Kourtney Kardashian shared a paparazzi lesson with Addison Rae
On May 27, a new episode of Rae's podcast, That Was Fun? With Addison and Sheri, with Kardashian premiered on Spotify.
In the episode, the friends talked about everything from how having kids changed Kardashian's relationship with fame and paparazzi to their love of avocado shakes.
The pair also discussed the important lessons they have picked up from each other, which have ultimately helped them navigate life in the spotlight.
First, Kardashian opened up about the paparazzi lesson she shared with the TikTok star after becoming friends.
"I remember we would go out, and you're so kind to everybody," the Keeping Up With the Kardashians star told Rae. "The photographers would ask you questions and I would be like, 'You don't have to answer.'"
The mother of three revealed that after sharing this advice with Rae, the social media influencer became a little more reserved in public. This caused photographers to point fingers at the reality star.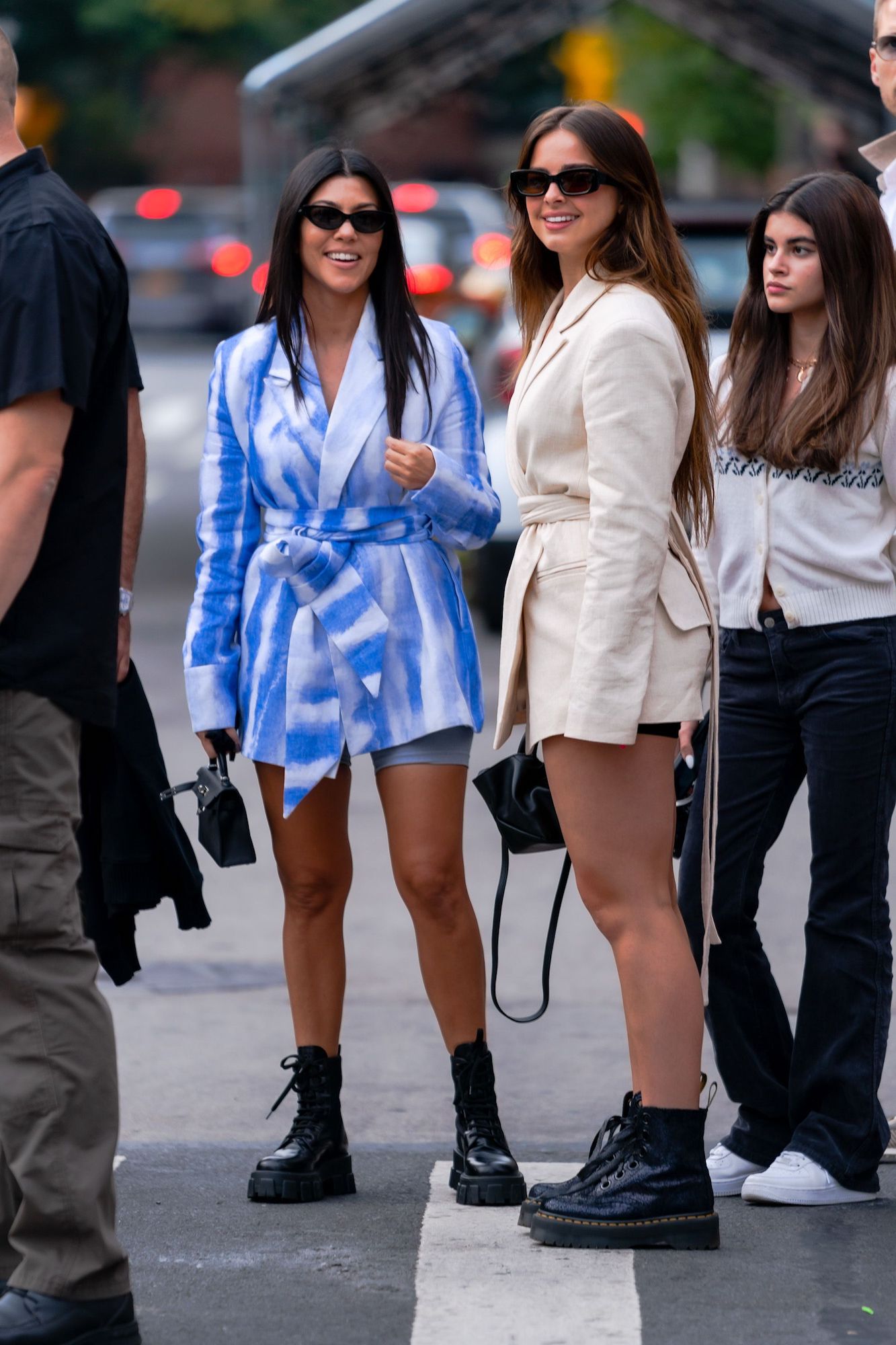 RELATED: Kourtney Kardashian Gave TikTok Star Addison Rae 1 Amazing Piece of Advice About Life
"I remember you and I would go out and you wouldn't answer and they would be like, 'Is Kourtney rubbing off on you?'" Kardashian added.
"Yes! There's a video of me and they're like, "Addison, Addison, what do you have to say about your breakup or this or that and I just wouldn't answer." Rae chimed in. "They would be like, 'I guess Kourtney's rubbing off on you, huh?' I was like, 'Actually, yes,' you shouldn't have to answer that."
Kourtney Kardashian reveals the important lesson she's learned from Addison Rae
Later on in the podcast, Kardashian revealed the wisdom Rae has bestowed on her.
While on the topic of sharing her life with the public, Kardashian divulged into the lesson she's learned from Rae, which is not to always have a wall up when interacting with others.
"I feel like one thing I did learn from you was just the importance of not thinking every single person is out to get you and just being kind because most people are kind," Kardashian said.
This prompted Rae to reveal why she's always nice, sharing that she often gives people "the benefit of the doubt."
"I think everyone has [kindness] in them too, which is why I try to give people the benefit of the doubt," she said. "I try to keep it super lighthearted just so I never snap."
Since becoming friends with Rae, Kardashian has learned that it doesn't hurt to be friendly.
"I think I did learn from you just being kind and having a smile on your face," the reality star added. "Most people are not out to get you. I feel like for so many years of me in [the public eye], I almost forgot that."