Kourtney Kardashian and Scott Disick Caught Asleep Together in New 'KUWTK' Trailer
Kourtney Kardashian and Scott Disick's relationship is anything but conventional. The two have officially been broken up for years. Yet, they remain close — to the point where it's easy to believe there's still a spark between them. Just take the new trailer for Keeping Up With the Kardashians Season 20 for example, which shows them even taking a nap together.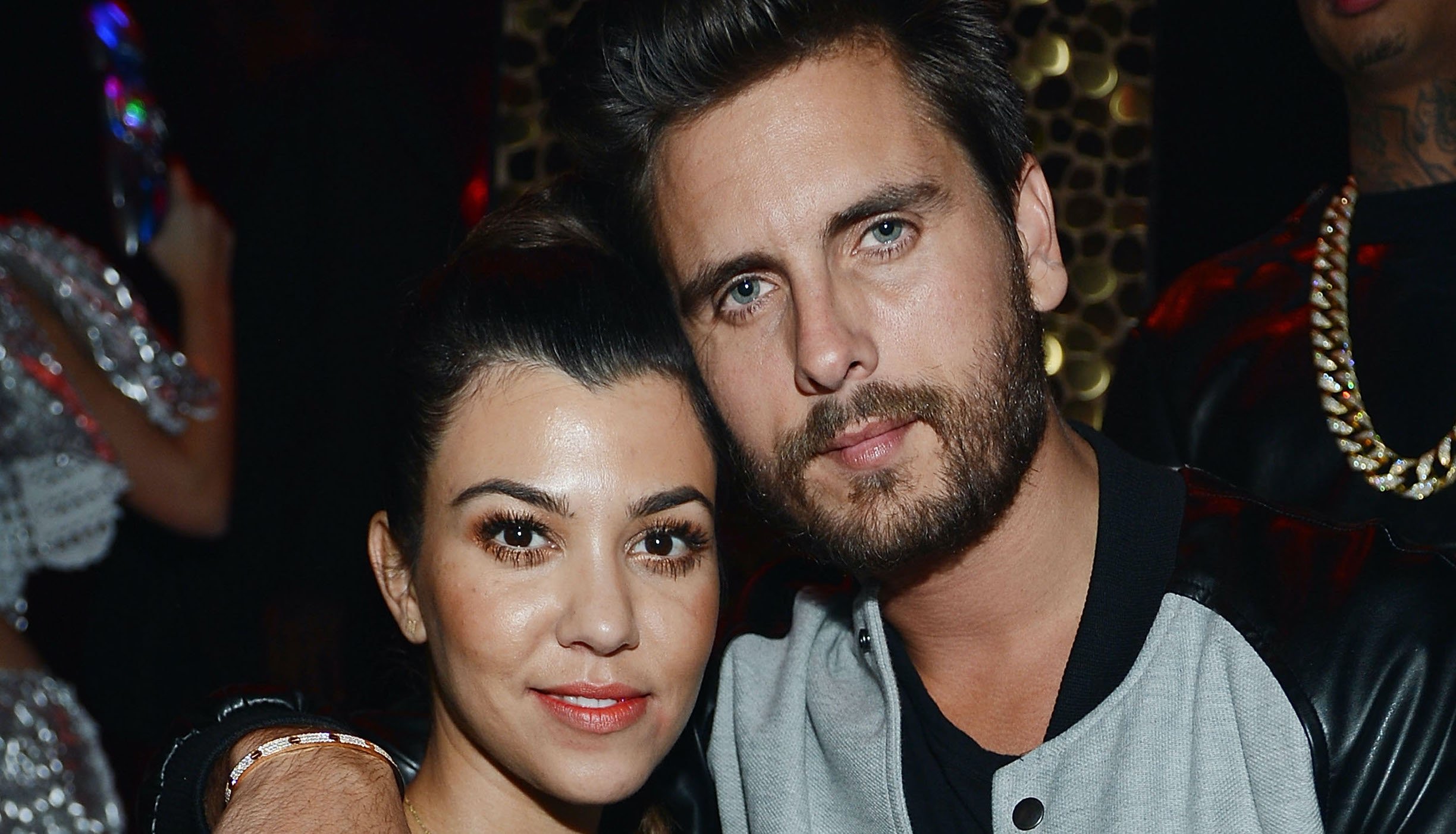 Kourtney Kardashian and Scott Disick spent a lot of time together in 2020, per reports
Kardashian and Disick specifically seemed to be around each other a lot in the earlier part of the year after Disick spent time in a Colorado rehab facility. At the time, sources told E! News he had allegedly turned to Kardashian for support as he worked to cope with lasting grief from the deaths of his parents.
"Kourtney knows how to handle Scott and he is always in a better headspace when he gets to spend time with his kids," the source said, referencing their three children: Mason, 11, Penelope, 8, and Reign, 6. "She has really been there for him since his rehab exit, and has had a lot of sympathy towards him."
Throughout the summer, Kardashian and Disick reportedly took several family vacations together, including a May trip to Utah. Soon, reconciliation rumors started to emerge, fueled by flirty comments Disick was caught leaving on Kardashian's social media. But multiple sources denied them, saying that while the two are close, they're just friends.
RELATED: Fans Think Kourtney Kardashian Is Wearing Scott Disick's Shirt in New Instagram Photo
Kourtney Kardashian and Scott Disick were caught resting together in a trailer for 'Keeping Up With the Kardashians'
In a scene featured in the trailer for the upcoming season of KUWTK, Kim Kardashian West tells her family she walked in on Kardashian and Disick napping together. The clip then cuts to footage that indeed shows them knocked out on a couch as Kardashian West tiptoes out of the room.
"They're definitely made for each other," Kendall Jenner replies in the conversation with the KKW Beauty founder. "Like, they're supposed to be together."
The scene was likely filmed in 2020, but it's unclear exactly when.
RELATED: Quarantine Led to Scott Disick and Sofia Richie's Breakup, Source Claims
The trailer is for the final season of 'Keeping Up With the Kardashians'
The trailer is for the 20th and final season of KUWTK, which will begin airing in March. Kardashian West announced the end of the show in September 2020, explaining in a subsequent interview with Grazia magazine that she and her family just want a break.
"We just need a minute to regroup. You know, we haven't had a break for fourteen years," she continued. "We've gone in filming a season, then a spin-off, and I think there's no other way to say it other than, we just live such big lives. And we have kids now. And they need us. There's so much going on that, even just for a minute we need a break."
But while they might not have a show anymore, they'll still work in television. Shortly after the news of the end of KUWTK, the Kardashian-Jenners finalized a massive deal with Hulu, under which they'll produce various forms of content.