'KUWTK': Kourtney Kardashian Reveals She and Scott Disick Had Conversations About Getting Back Together
Kourtney Kardashian may currently be smitten with her new boyfriend, Travis Barker, but months before she began dating him, she and ex Scott Disick talked about getting back together.
During the latest episode of Keeping Up With the Kardashians, Kardashian and Disick's relationship took center stage as they tried to navigate their future together. However, when it came time to reveal what they both want moving forward, the exes weren't exactly on the same page.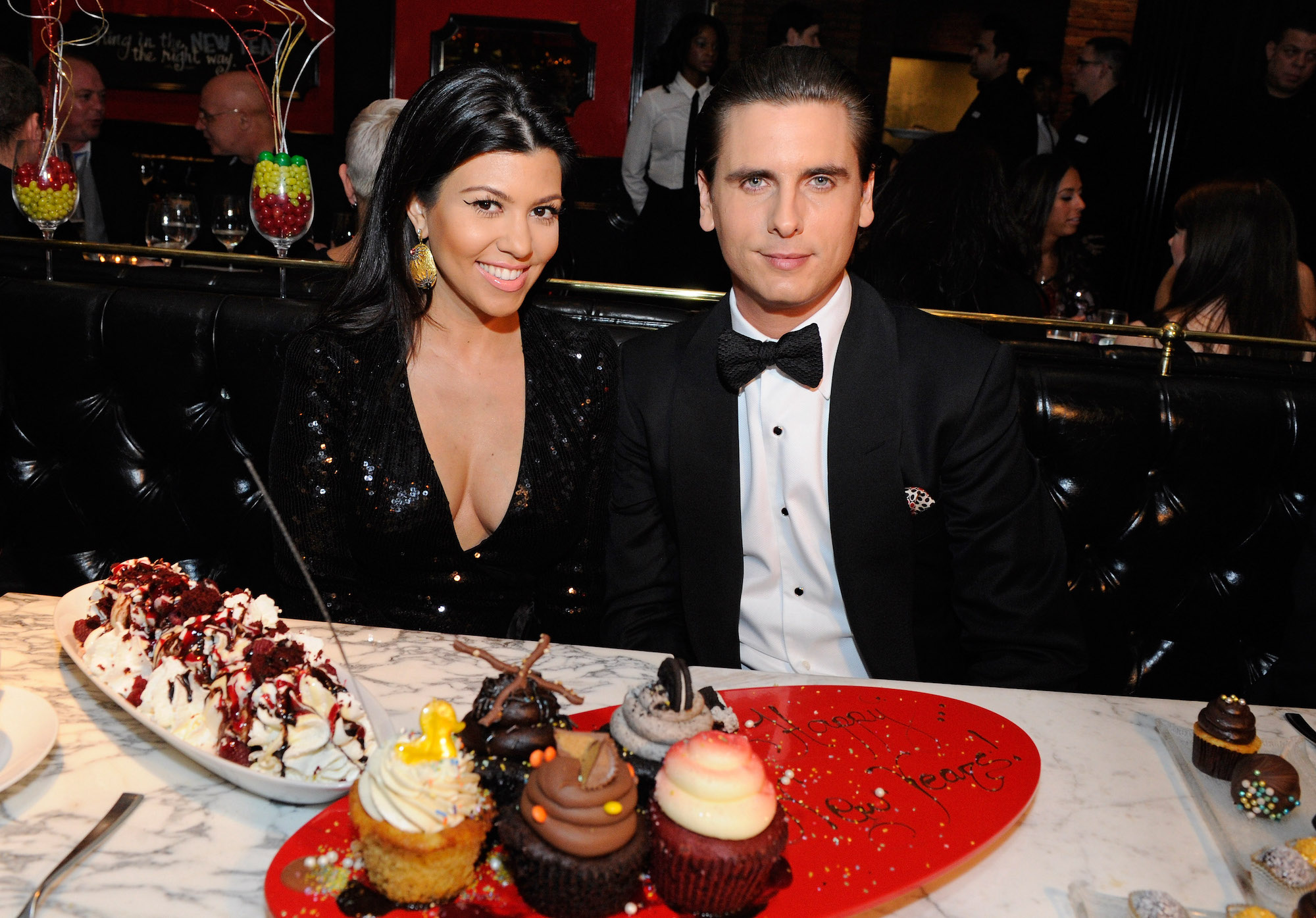 Scott Disick admits to feeling a bit jealous seeing Kourtney Kardashian flirt with other men
On Apr. 22's episode of KUWTK, Disick wore his heart on his sleeve as he got candid about his relationship with Kardashian.
The episode started with the Flip It Like Disick star expressing his jealousy over the Poosh founder getting flirty with the Kardashian-Jenners' new lifeguard.
"To see her kind of be flirty or trying to be cute for another guy, not me, will always strike some kind of jealousy bone in my body," he said during a confessional.
Later on, Disick shares that he's unhappy with his relationship with Kardashian, telling the cameras that he'd rather their dynamic not remain in a "limbo state" moving forward.
"It's definitely difficult that Kourtney and I basically spend 90 percent of our lives together, travel together, do everything together, see each other every day, and the only difference is at the end of the night we part ways and go and sleep in separate houses," he said. "I surely don't want us both to wake up and be 50 years old and doing the same thing." 
Scott Disick declares his love for Kourtney Kardashian
After having a family dinner where their relationship was the main topic of conversation, Disick and Kardashian sat down to chat about their relationship privately.
Not only did Disick emphasize how much seeing Kardashian flirt with the lifeguard "hurt" him, but he also expressed his desire to figure out whether to get back together or move on once and for all.
"If you can just make the final decision that you and I are never going to try to be a family again, then I can move on and I could deal with you being with other people," he told Kardashian. "And I don't want to give you an ultimatum and I don't want to push you. I don't want to make you anxious, but you don't say no, and you leave this door open, so I have expectations in my mind, and they don't seem to ever get met. I don't want to have to like, live in limbo for the rest of my life with you." 
When Disick suggested that his former flame seemed "lonely," she made it clear that wasn't the case. Kardashian even informed him that she's "happy right now" before he shared that he wasn't.
"It seems like we do everything else together, but like, the intimacy part that we leave for other people. And then those other people are just jealous of our relationship," Disick explained. And they feel like the only thing they have is the intimacy part, not like, the friendship and everything else and sharing children in life. I love you, so it's difficult."
Kourtney Kardashian confirms she and Scott Disick have discussed reuniting many times
Although many people — including the Kar-Jenners — want to see Kardashian and Disick get back together, the Poosh founder revealed that she isn't ready to take that step with her ex.
In a confessional, Kardashian confirmed that she and Disick had discussed reuniting many times since calling it quits back in 2015. However, she maintained that her ex hadn't met her expectations for being in a romantic relationship again.
"I really wasn't here to like, make any decisions, but Scott and I have had a lot of conversations over the years about this and he knows what would need to happen in order for this to even be a possibility, and certain things haven't happened that I've been very clear about," she said. "Just like, my answer isn't going to change unless his actions change, so I'm hesitant to have that conversation." 
Now that Kardashian is dating Blink-182's Travis Barker and Disick is currently linked to Lisa Rinna's daughter Amelia Hamlin, hopefully, the Talentless designer will soon have the closure he needs — that is if he doesn't already.