Kourtney Kardashian and Travis Barker Confirm Relationship But His Ex-Wife Shanna Moakler Had Shady Reaction To Their Romance
In case you haven't heard, Kourtney Kardashian is officially dating her longtime friend and neighbor Travis Barker, years after they first sparked romance rumors.
Since news of their new romance came to light, many have expressed their full support over Kardashian and Barker being romantically involved. But it seems the Blink-182 drummer's ex-wife, Shanna Moakler, isn't on board with his relationship with the Keeping Up with the Kardashians star as she had a shady reaction to an Instagram comment referencing their relationship.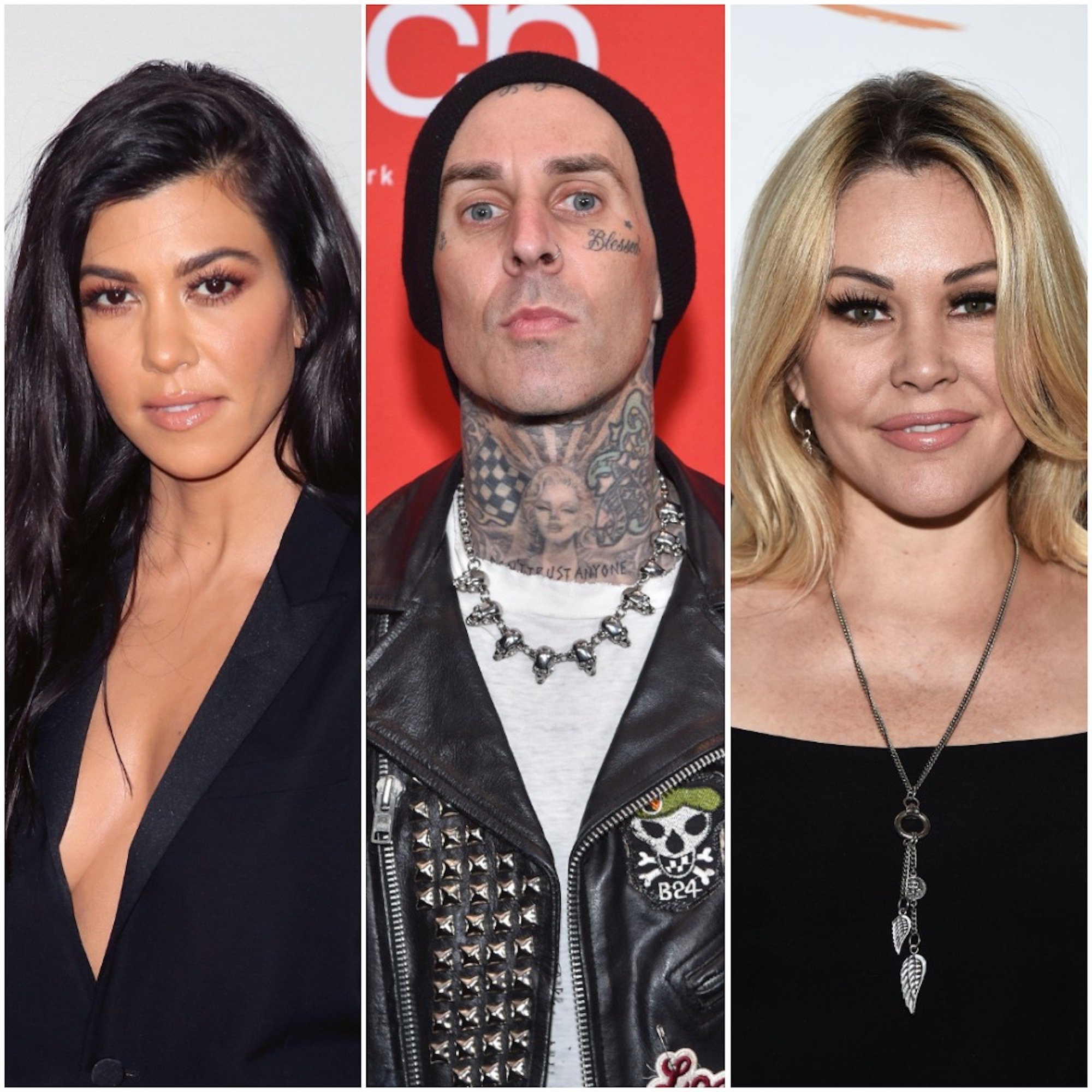 Shanna Moakler liked a comment about Travis Barker 'downgrading' to Kourtney Kardashian
It seems that not everyone is here for Kardashian and Barker's newfound relationship.
A few days after the pair went Instagram official on Feb. 16, the rock star's ex-wife, Moakler, liked a shady comment referencing his new relationship.
"Shhhhiiiii that broad don't got nothin' on you. Travis downgraded big time," an Instagram user wrote under Moakler's latest post, which she liked, according to E! News.
After fans caught sight of this, some immediately replied to the comment, calling out the Instagram user for trying to pit women against each other.
"There's no need to say that. Everyone is beautiful in their own way," someone replied. "How about we stop putting women against each other," another wrote, while someone else penned, "Kourtney is gorgeous like you should be judging. Not."
The comment comes as a surprise to fans
While many people took offense to the Instagram user's words, some fans found it surprising that Moakler would like such a comment considering her history with Barker and Kardashian.
Not only was Moakler Kardashian's neighbor when she and Barker were together, but the pair's kids have been good friends with Kourt and Scott Disick's children for years.
Meanwhile, Moakler and Barker were married for four years back in the mid-2000s. But, according to insiders, their marriage wasn't all rainbows and unicorns.
RELATED: Why Did Kourtney Kardashian's New Boyfriend, Travis Barker, and Shanna Moakler Divorce?
"The relationship was always dysfunctional, they were always love and hate," someone told People. "It was volatile. He's a rock star, and she likes to go out. They both love and fight hard."
Though their post-divorce relationship was a bit rocky at first, Barker and Moakler have been in an amicable place since 2016 as they have continued to successfully co-parent their two children; Landon Asher Barker, 17, and Alabama Luella Barker, 15.
Many are very supportive of Kourtney Kardashian and Travis Barker's romance
While it seems Moakler isn't a big fan of her ex dating the Poosh founder, she may be one of few people who's not on board with the pair striking up a romance.
As many may recall, insiders confirmed back in January that Barker and Kardashian were officially dating, years after they first sparked romance rumors.
"They are a really good match," the insider told E! News. "They have been neighbors and great friends for years, and it just recently turned romantic."
Since then, fans have been expressing their support over this relationship on social media, with many people sharing how happy they are that Kardashian is dating someone her own age.
It's even been revealed that the reality star's loved ones support her romance with the musician — including her ex Scott Disick.
RELATED: 'KUWTK': Why Fans Love Kourtney Kardashian's New Romance With Travis Barker
"Kourtney's family likes Travis," an insider told People. "He is a safe guy for Kourtney to date."
Though it's still pretty early into their relationship, sources say that Kardashian and Barker's connection is unlike any other.
"Travis has always had an eye for Kourtney," a source shared with E! News. "The chemistry and flirtation has always been there. They have a lot in common, and Kourtney has always been attracted to how Travis is as a parent. He's an amazing, hands-on dad, and Kourtney loves that about him."
It sounds like Barker and Kardashian are pretty smitten with each other, and we can't wait to see how their relationship evolves moving forward.