Kourtney Kardashian and Travis Barker: Fans Are Urging the Pair to Get Married After Seeing Their Latest Social Media Exchange
Kourtney Kardashian and Travis Barker's most recent social media exchange got fans pretty excited. Now, many are urging the pair to get married, even though they've only been dating for a few short months.
Though Kourtney Kardashian and Travis Barker have only been dating a few short months, fans think they're the perfect couple and want them to take the next step in their relationship after catching their latest social media exchange.
On Mar. 15, the pair got fans excited when they sent each other cute messages on Instagram under the Blink-182 drummer's latest post. Since it appears that Kardashian and Barker are head over heels for each other, fans are now urging the musician to put a ring on the reality star's finger — despite the fact they've only been dating for a few short months.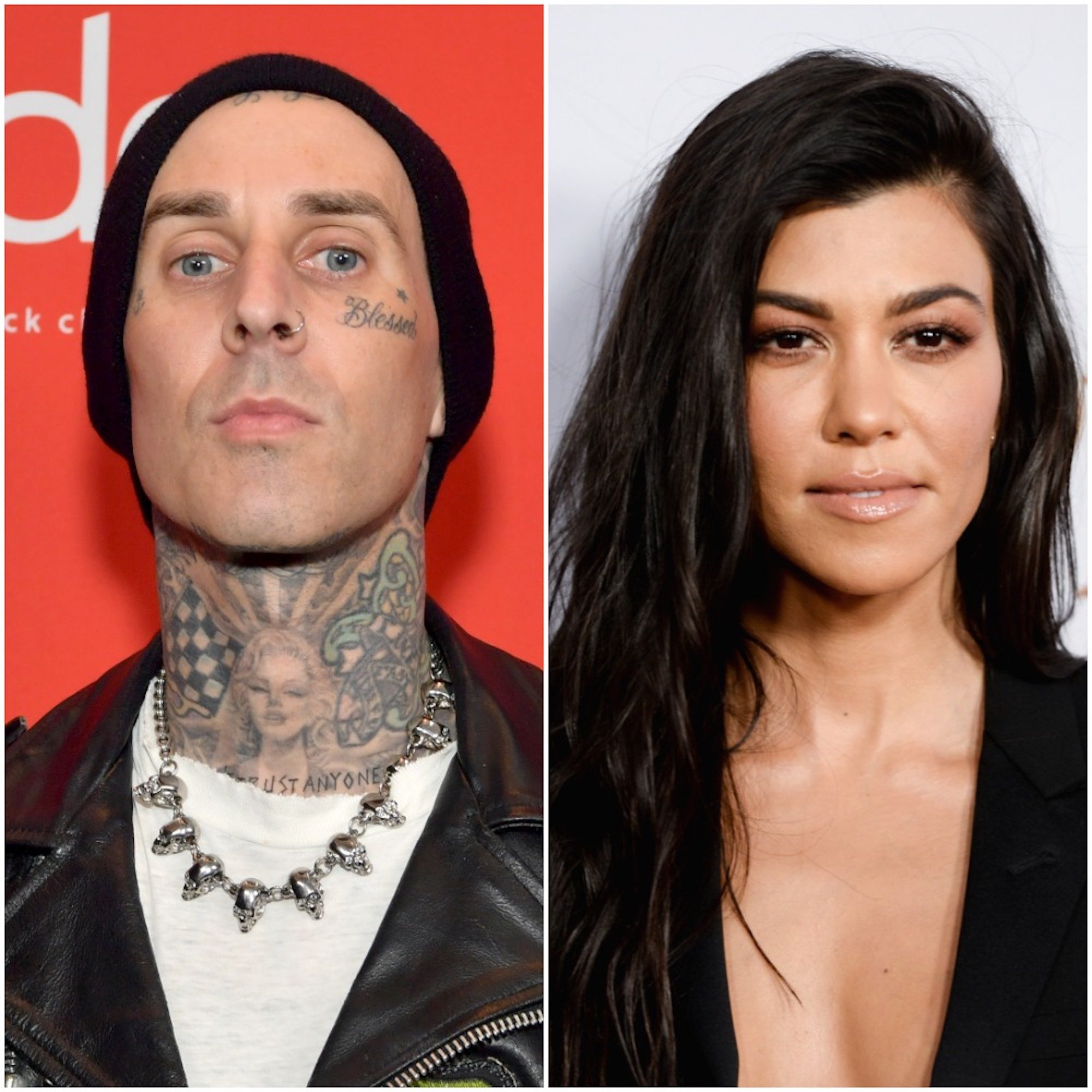 Kourtney Kardashian and Travis Barker got flirty after she commented on his Instagram post
Things seem to be heating up between Kardashian and Barker.
On Mar. 15, the pair got very flirty with each other in the comments section under a photo the rock star shared of himself on his Instagram. In the photo, Barker can be seen staring off into the distance while wearing a black leather jacket. "I wanna be your dog," he captioned the snapshot.
Not long after he shared the post to his feed, Kardashian took to the comments, where she shared a black heart emoji, making it clear that she's a fan of her beau's Instagram post.
Barker didn't waste time replying back to the Keeping Up With the Kardashians star, dropping the pink tongue emoji under her comment.
After catching sight of this flirty exchange, fans immediately shared comments gushing over the pair's relationship. While some pleaded for the couple to post about each other more, others left a series of heart and crying face emojis.
One person even commented, "Marry her already."
Kourtney Kardashian and Travis Barker just confirmed their relationship
Although their romance is fairly new, Kardashian and Barker are pretty smitten with each other.
After sparking romance rumors throughout the years, insiders confirmed that the pair were dating in January 2021. A few weeks later, Kardashian made her relationship with Barker Instagram official by sharing a photo of their hands intertwined to her feed.
According to insiders, the pair's romance continues heating up, and their connection as friends before becoming romantically involved helped them build that strong foundation.
 "Their relationship is going strong, and Travis has been treating her like a queen," an insider tells E! News. "He wants to do everything with her and is so excited about the relationship. It's going really well and Travis' kids love Kourtney."
Meanwhile, a separate source says, "Kourtney and Travis have both had a mutual respect for each other for years that has led to this."
Travis Barker recently shared what he loves most about dating Kourtney Kardashian
Though Kardashian has yet to address her relationship with Barker, he recently opened up about dating the reality star while appearing on an episode of The Drew Barrymore Show.
"Up until now, I would, you know, date girls that didn't have kids, and I found it kind of hard," the rock star admitted. "I think they would have trouble understanding, 'Well, why don't you want to go to dinner every night with me?' or 'Why don't you want to see me every night?' Now I'm spending time with a woman who's a great mom, a great friend. And you don't have to worry about any of those things. It just comes natural. It's, like, a maturity thing."
Barker added, "I also really like missing someone and cherishing the time that I spend with them, instead of, you know, every day being with them, especially in the beginning of the relationship. I think missing someone is so important." 
From what we can tell, Kardashian and Barker really like each other. Though it's unclear what the future has in store for their relationship, we're hoping that this is the beginning of a long-standing romance!