Kourtney Kardashian and Travis Barker: Has Their Romance Strained Her Relationship With Scott Disick?
In case you haven't heard, Kourtney Kardashian is currently in a relationship with Blink-182 drummer Travis Barker. The two started dating a few months ago and are already pretty serious about each other.
Though many people are fans of the couple's budding relationship, Kardashian's ex, Scott Disick, isn't entirely on board with this relationship. In fact, insiders are now reporting that the Flip It Like Disick star is "uncomfortable" with Kardashian's new romance, which has apparently changed their dynamic in recent months.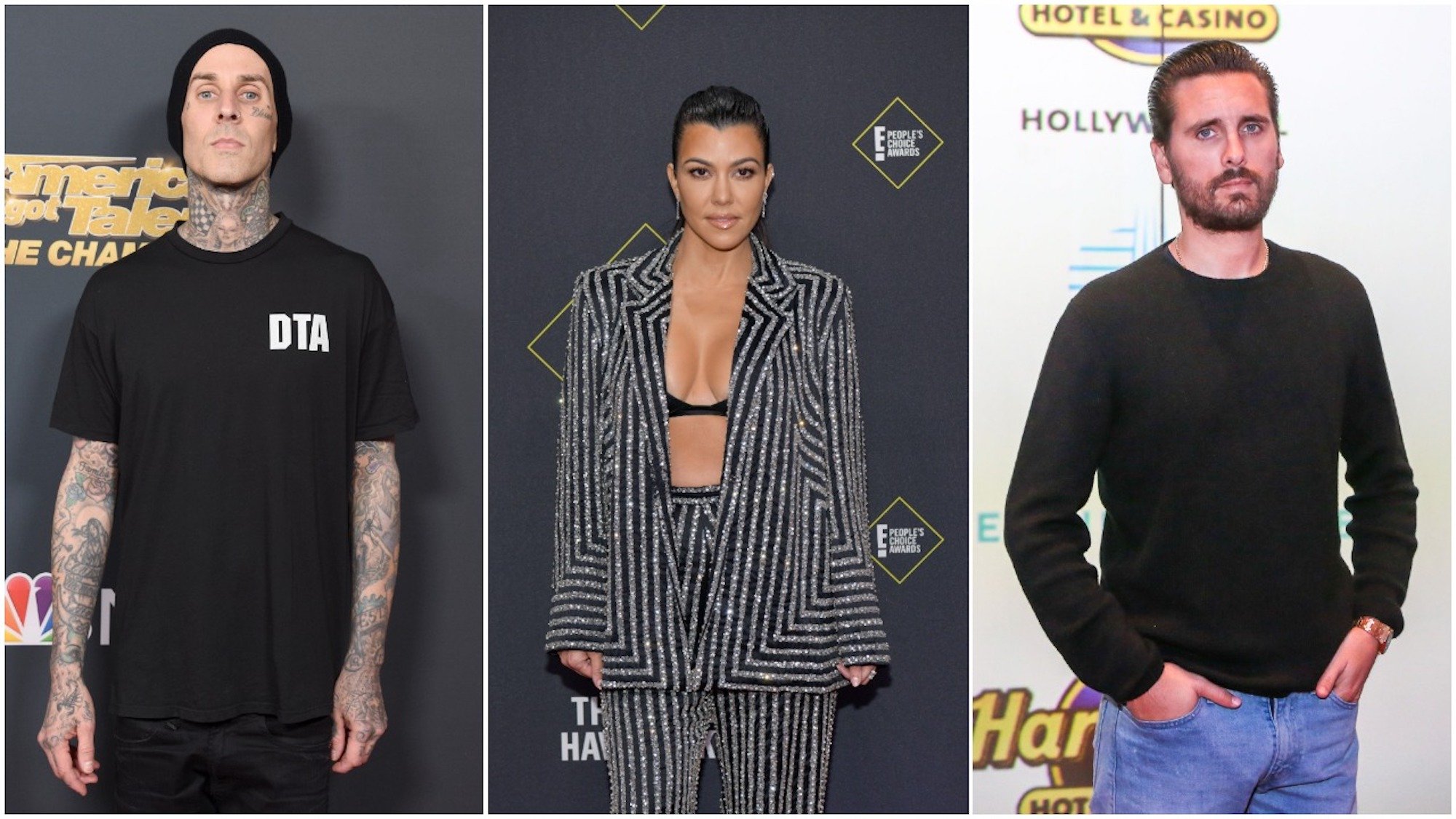 Scott Disick admits seeing Kourtney Kardashian date other people 'hurts' him
During the latest episode of Keeping Up With the Kardashians, Disick emotionally revealed that he gets jealous of Kardashian dating other people after seeing her get flirty with a lifeguard.
"I feel like it annoys me when you flirt with this lifeguard," he told the mother of his three children.
Though Kardashian assured Disick that she wasn't flirting, he revealed that he struggles watching her be linked to any man other than himself.
"It's my insecurity that I feel like I just don't like seeing you with another guy," Disick sadly reveals. "It hurts me when you're with somebody else."
He then explained, "Waking up to, like, looking at pictures of you with this guy you were dating… it's just unhealthy. It made me upset and sad, you know what I mean? And now I wake up with no real problems. I'm, like, carefree in a sense that I don't have that, that used to take up a lot of space in my mind all day. But the big fear is if you start dating again, then it goes back to that and I have to feel like a different way again and it's just hard. It sucks."
Kourtney Kardashian's relationship with Travis Barker makes Scott Disick 'uncomfortable'
Now that Kardashian is dating Barker, sources report that Disick is struggling seeing his ex with another man.
According to E! News, the Talentless designer is having a hard time adjusting to Kardashian's new reality with Barker, who she went Instagram official with back in February 2021.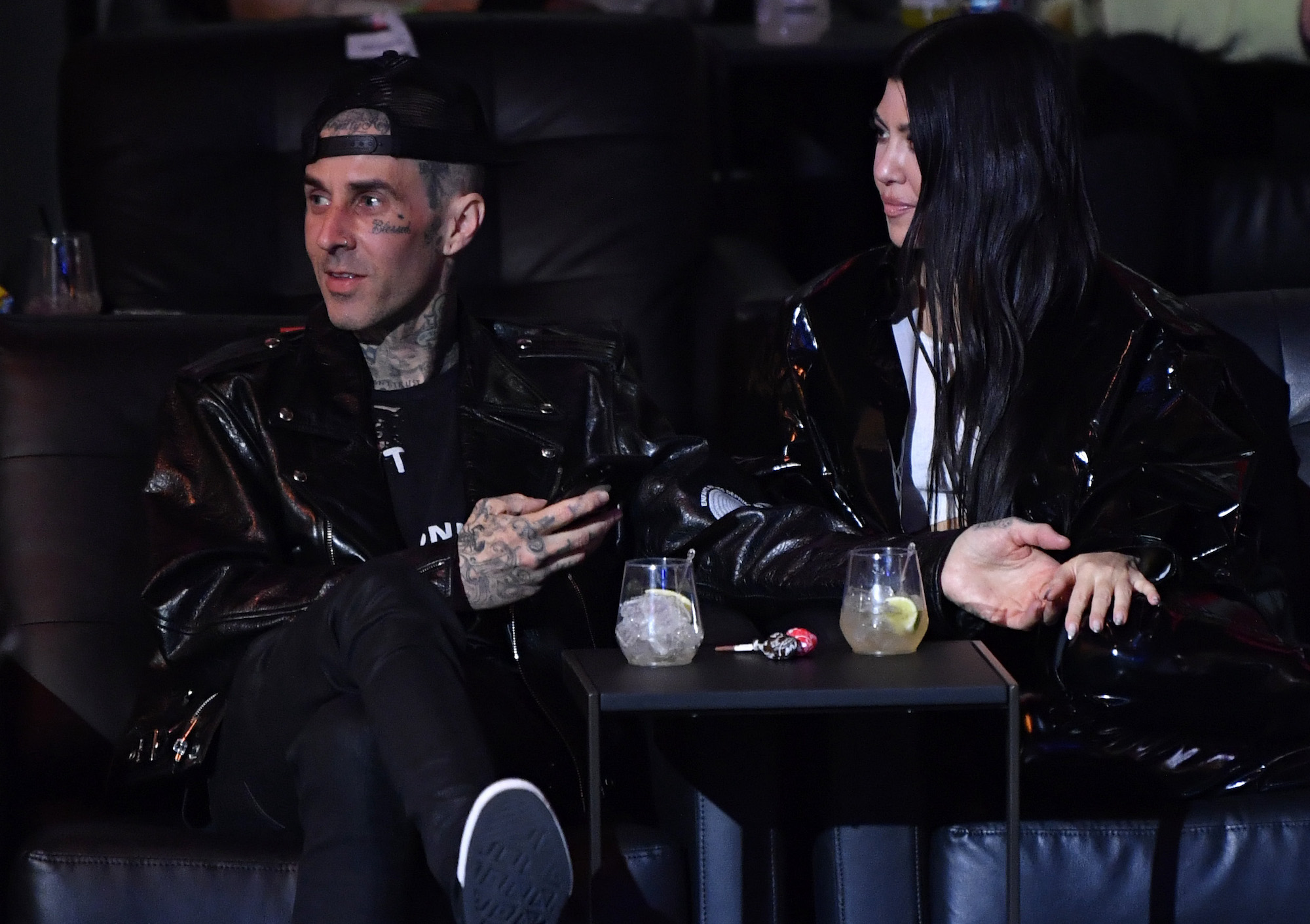 "It's uncomfortable for Scott to see Kourtney in a serious relationship, although he knew this day would come," an insider tells the outlet. "He is glad she is happy, but it's definitely been hard on him. He doesn't like to bring it up and it's a weird convo for him. At one point, the family was really encouraging Scott and Kourtney to try the relationship again and it's a bit of an eye-opener for him, that it's truly never going to happen."
The source reveals that the Poosh founder's new romance has put somewhat of a strain on her relationship with Disick, noting that the dynamic between the two changed once Barker entered the picture.
"Scott has really distanced himself from Kourtney recently," the insider continued. "Of course they are still cordial when it comes to the kids, but they aren't hanging out as much or doing things as a family. The communication has become strictly about the kids."
Scott Disick doesn't know where he fits in
Though Disick supports Kardashian and wants her to be happy, he reportedly feels like she's been moving on without him since she started dating Barker.
"Kourtney is all in with Travis and the kids like him too. It feels to Scott like they are merging their families and going full steam ahead," the source shared. "That has made him very uncomfortable and he's trying to figure out where he fits in."
Although he's currently in a relationship with Lisa Rinna's daughter Amelia Hamlin, Disick still has a hard time seeing Kardashian and Barker's relationship evolve, as he feels like it could hinder him and the mother of three from possibly rekindling their relationship in the future.
"Before Travis, Kourtney and Scott were together a lot and of course now that has changed," the source explained. "Scott has always held out hope that he and Kourtney will end up together and this is the first time he feels like someone else might prevent that. He doesn't want to see or hear about it, but he's trying to deal with it as best as he can."