Kourtney Kardashian Calls 'KUWTK' a 'Toxic Environment,' Shares What Her Life Is Like After Quitting the Show
Kourtney Kardashian admits that her time on KUWTK was toxic and shares what she's been up to since she left the show.
Kourtney Kardashian is feeling a lot more freedom these days since quitting the "toxic environment" of Keeping Up With the Kardashians. In a new interview with Vogue Arabia, Kardashian sheds some light on what it was like to be on the reality show and what she's doing now since she moved on to her next chapter.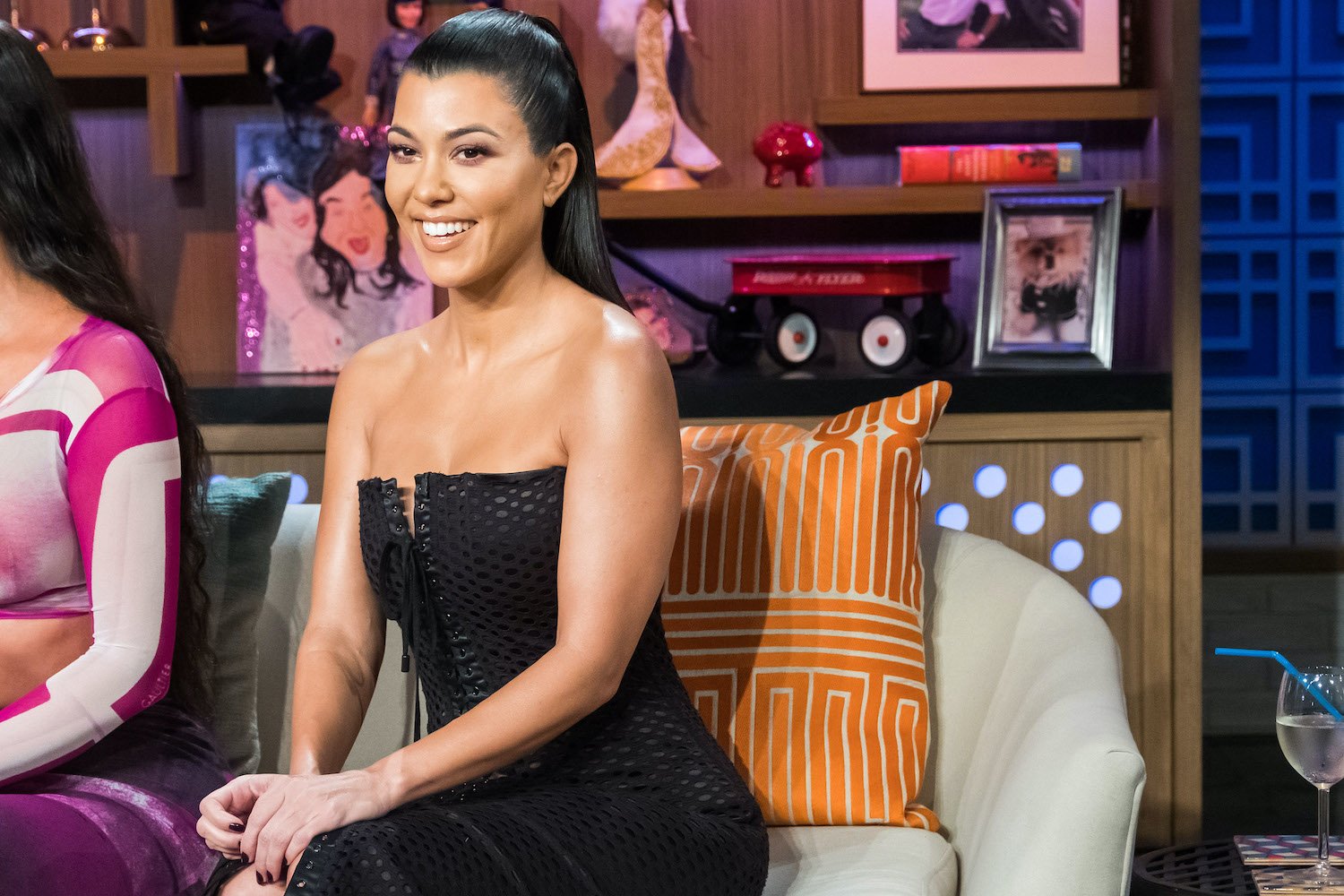 Kardashian reached her breaking point on 'KUWTK'
Kardashian found that her time on the reality show was challenging, given the lack of boundaries and her growing hesitation about sharing her private life with the world. During season 17, Kardashian and her sisters clashed over her involvement with the show, with Khloé and Kim Kardashian becoming more frustrated with having to pick up the slack when Kourtney didn't want to film.
Kim explained during one episode, "Our job is being open and honest and sharing a lot of ourselves, and it just seems for the past few years now, Kourtney hasn't really been open about her personal life on camera. So all of the days that Kourtney isn't filming, Khloé and I are picking up the slack and having to share more. Cause if we're not sharing our lives, then what is the show?"
On the season 17 finale, Kourtney said she had reached her "breaking point" and wasn't happy.
"What I'm saying is I'm getting to the point where I'm not happy. Everyone has their breaking point," Kardashian said. "Life is short. It's not all about filming this show."
She said during the confessional interview, "It's not OK that I feel like I'm at my breaking point. I need a break and I don't want to film anymore."
Kardashian moved on from the 'toxic' show
The Poosh lifestyle website founder decided that it was best to move on from the reality show and focus on her family and her business.
It gave Kardashian the freedom she was looking for, something she touches on in her July-August Vogue Arabia cover, which features the handwritten line, "The power of reclaiming yourself. Kourtney Kardashian sets free."
In the interview, Kardashian shared why she had to finally leave the show, calling it a "toxic environment."
"I have been filming the show non-stop for 14 years… I was feeling unfulfilled and it became a toxic environment for me to continue to have it occupy as much of my life as it was," Kardashian explained.
She continued, "Privacy is something I have come to value and finding that balance of private moments with being on a reality show is hard. People have this misconception that I don't want to work, which isn't true. I am following my happiness and putting my energy into that which makes me happy."
What has Kardashian been doing since she quit?
It was a big decision to close that chapter of her life, but Kardashian has moved on and is now enjoying a little more of a peaceful existence.
"I always try my absolute best when I'm with my kids not to be on my phone, to be present in what we're doing, and have those moments where you're looking in each other's eyes and connecting. It's so important," Kardashian said.
There are days, she shared, that they don't even make plans and just keep things casual. "I usually take one day on the weekend when we have no plans, we hang out at the house in pajamas or sweats. We sleep in. I like to not be on a schedule on that day," she explained.