Kourtney Kardashian's Diet Involves Keto and Intermittent Fasting, But She Eats Junk Food: 'I Definitely Treat Myself'
Kourtney Kardashian is committed to a healthy lifestyle and her fans often wonder what exactly she eats to maintain her fit figure. In an April 2020 interview with Health magazine, Kardashian shares that she often follows a keto diet plan as well as intermittent fasting.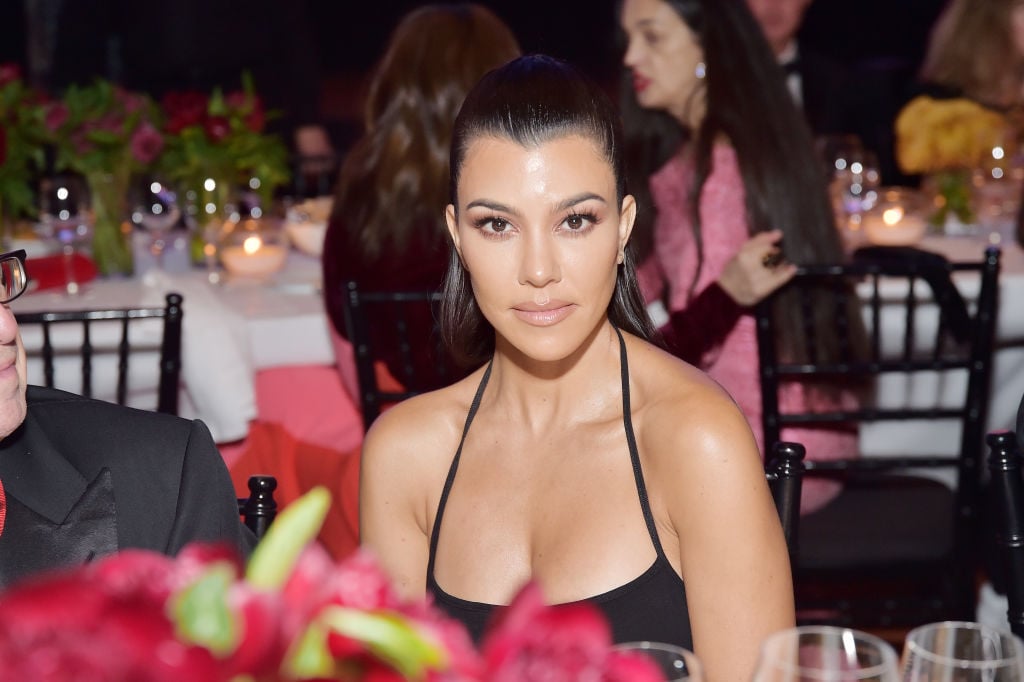 Kardashian shared her diet secrets
During her interview with Health, she was asked about her approach to eating and the reality star shared how things have changed so much over the years.
"It's interesting. I grew up in that super-skinny era. 'Fat-free' and calorie counting was the thing," she explained. "I don't even think about those things anymore. No one cared about carbs; it was just [about] no fat. I didn't know what was healthy or not healthy growing up."
As for what she eats, Kardashian explained how sensitivities and satiety guide her. "In my house, we are gluten- and dairy-free; my skin is very sensitive, and if I eat dairy, it affects it," she shared.
Kardashian continued, "I love doing a keto diet, though I'm not doing it now. I noticed my body change for the better. I [also] love intermittent fasting. I try to do that all the time. Sometimes if I've had a normal day of eating and I'm pretty full, instead of having dinner, I'll have some bone broth, especially if I'm not feeling well or starting to get sick."
The one thing she says she'll never eat
After covering the things she eats and the diet plans she follows, she was asked if there's anything she would never eat. Surprisingly, Kardashian does indulge in some junk food, but there's one thing she won't consume — soda.
"I would never open a can of soda," she revealed. "That's just not where I would cheat. My mom has a good pantry in Palm Springs filled with Cheetos and Oreos and lots of junk foods. I definitely treat myself. And [recently] Kim and I did a road trip, and we stopped at a gas station and raided it —Funyuns, mini doughnuts, Chex Mix."
As for the way her kids eat, the Poosh founder shared, "I try not to force it. I teach them healthy stuff, and everything in moderation. When we go to Disneyland, we eat whatever; we're not bringing our own snacks!"
Kardashian's workout routine involves variety
Along with questions about her diet, came a question about her workout routine, naturally. Kardashian shared that she likes some variety to keep from getting bored.
"[Post-kids,] with my body, it's become more about maintenance. As far as my workouts, I feel really good," she shared. "I notice better results when I mix it up between trainers or do boxing, so I don't get burned-out or bored."
She added how she's "made an effort to get into skin care" as well for total body care. "I put on a serum every day right out of the shower, under my lotion," she noted.