Kourtney Kardashian Drops Major Hint That She Wants Another Kid
Kourtney Kardashian rose to fame in 2007 as the oldest child of the Kardashian-Jenner family. She also became the first of her siblings to have a child in 2009.
Today, Kardashian is quite busy with motherhood and managing her lifestyle brand, Poosh. However, it seems that Kardashian could still be thinking about having another kid in the near future, according to a major hint that she recently dropped. Read on below to find out what Kardashian said and whether or not fans could expect a pregnancy announcement soon.
Kourtney Kardashian currently has three children
Fans who watched Keeping Up With the Kardashians are probably well aware that Kardashian was in a relationship with Scott Disick for about ten years. The couple has three children together: Mason (b. 2009), Penelope (b. 2012), and Reign (b. 2014). Kardashian and Disick broke up for good in 2017, though the pair still maintain a friendly relationship and co-parents their kids.
Kourtney Kardashian decided to take a break from reality TV to focus on being a mom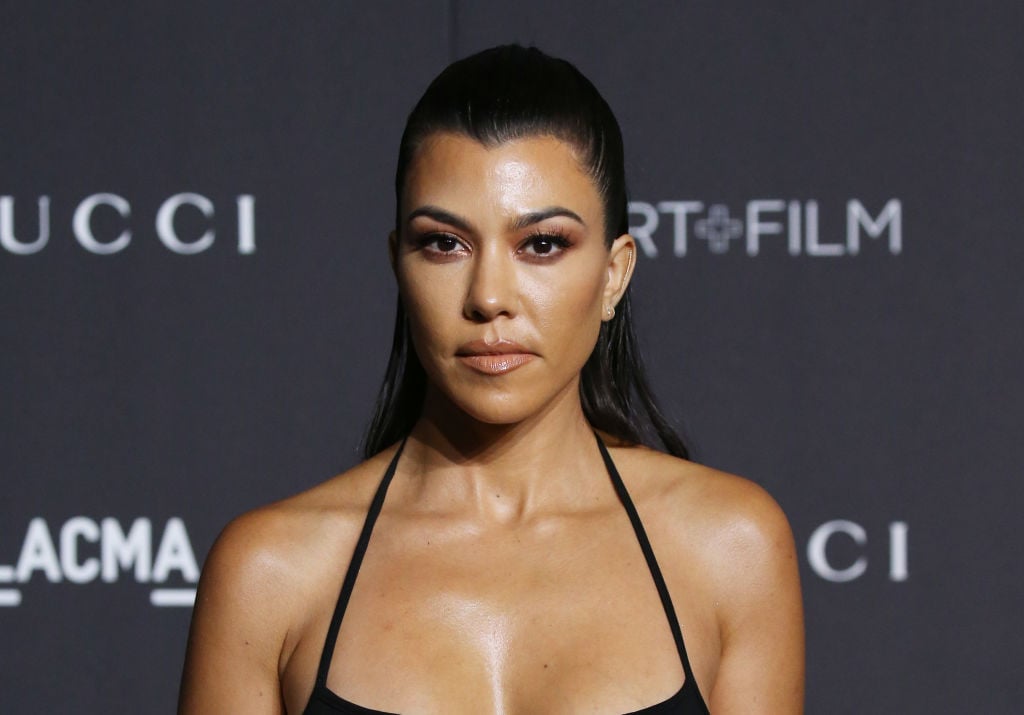 Late last year, Kardashian shocked the world when she announced that she would like to take a step back from KUWTK. Although Kardashian revealed earlier in the year that she was getting tired of fame and living her life in front of the camera, ultimately, she shared that she wanted to leave the show in order to focus on raising her kids.
"I just decided to spend more time as a mom and put more of my energy there," Kardashian confirmed in an interview with Entertainment Tonight.
Additionally, she told Health Magazine back in March: "I'm trying to put energy into things that are fulfilling and enjoyable. I try to make myself available to my kids to really be a mom. And I want to be in charge of my time and schedule in order to do the things that are bringing me happiness."
Kardashian also shared that having to balance her busy career with motherhood ultimately made her rather "unhappy," which is why she decided to give up KUWTK and prioritize other things in her life.
What Kourtney Kardashian is like as a parent
Like the rest of her siblings, Kardashian does have at least one nanny to help her raise her children. However, given what she has said, it seems like Kardashian still wants to be a hands-on mother.
Kardashian lives a health-conscious lifestyle, so there's no doubt that she has been raising her children to adopt wellness habits into their daily lives.
In addition to that, Kardashian does not believe in spanking. In 2012, she said that she is "really against" spanking her kids. When they misbehave, she prefers to "communicate" with them about the problem at hand.
Although some have criticized Kardashian for being too lenient on her children, it ultimately comes down to what works for her and her family.
Kourtney Kardashian has been dropping hints that she wants another kid
Raising three young kids is no easy feat, and it seems like Kardashian might even be open to having another baby.
In January, when a fan asked Kardashian if she was pregnant, the reality TV star replied, "No I wish."
More recently, Kardashian posted a photo of herself exposing a bit of her midriff, to which one follower said, "You are pregnant." However, Kardashian dispelled the rumor, though she also seemed to tell fans that she isn't against that idea.
"Put the blessing out there though," Kardashian wrote.
Kardashian might not have said much, but these comments look to be telling the world that she is absolutely open to having a fourth child. Kardashian is currently dating boyfriend Younes Bendjima, and only time will tell whether a baby is a next step in her relationship.