How Kourtney Kardashian Encouraged Travis Barker to Fly Again 13 Years After His Tragic Plane Crash
Kourtney Kardashian and Travis Barker recently took their love overseas. The couple spent a few romantic days in Cabo San Lucas, Mexico, before heading over to Europe, where they packed on the PDA in Italy and Paris. The vacation marked a huge milestone for the Blink-182 drummer as it was the first time he had flown since surviving that deadly plane crash in 2008.
So how did Barker overcome his fear of flying? According to the musician, all of the credit lies with Kardashian.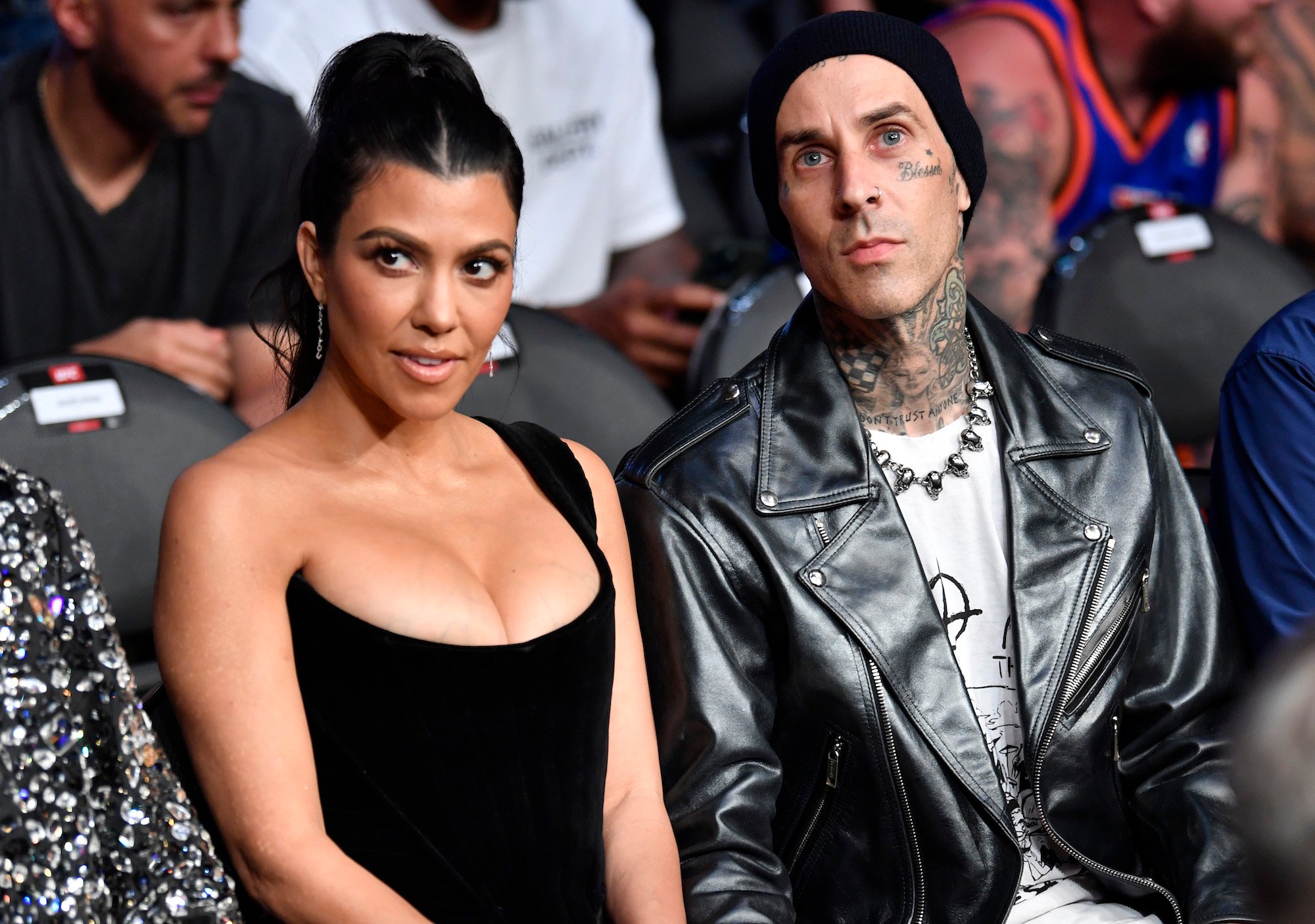 Travis Barker had a longtime fear of flying
Since he was a child, Travis Barker has had a big fear of flying. Though he would fly on planes occasionally, Barker never enjoyed the experience and would mix drugs like Vicodin, Oxycodone and Valium with alcohol to self-medicate his angst.
In 2008, Barker's worst fear came true when his flight from South Carolina ended in disaster. The musician was on board a small aircraft with five others when it crashed and caught on fire. The horrific incident killed four people, including Barker's assistant and security guard, and left him with third-degree burns on more than half his body.
The drummer's friend, Adam "DJ AM" Goldstein, also survived with severe burns but struggled in the wake of the accident, with him dying from a drug overdose a year later.
Following that fateful day, Barker vowed never to fly again and spent the next few years traveling on tour buses and cruise ships.
Kourtney Kardashian helped Travis Barker overcome his fear
Though Travis Barker recently expressed possibility of him flying again on Twitter, he likely didn't think that would happen anytime soon. But to everyone's surprise, he recently overcame his fear to take his first plane ride in 13 years — and it's all thanks to the support of his girlfriend Kourtney Kardashian.
In a new interview with Nylon, the musician revealed how Kardashian helped him fly again after that horrific plane crash in 2008.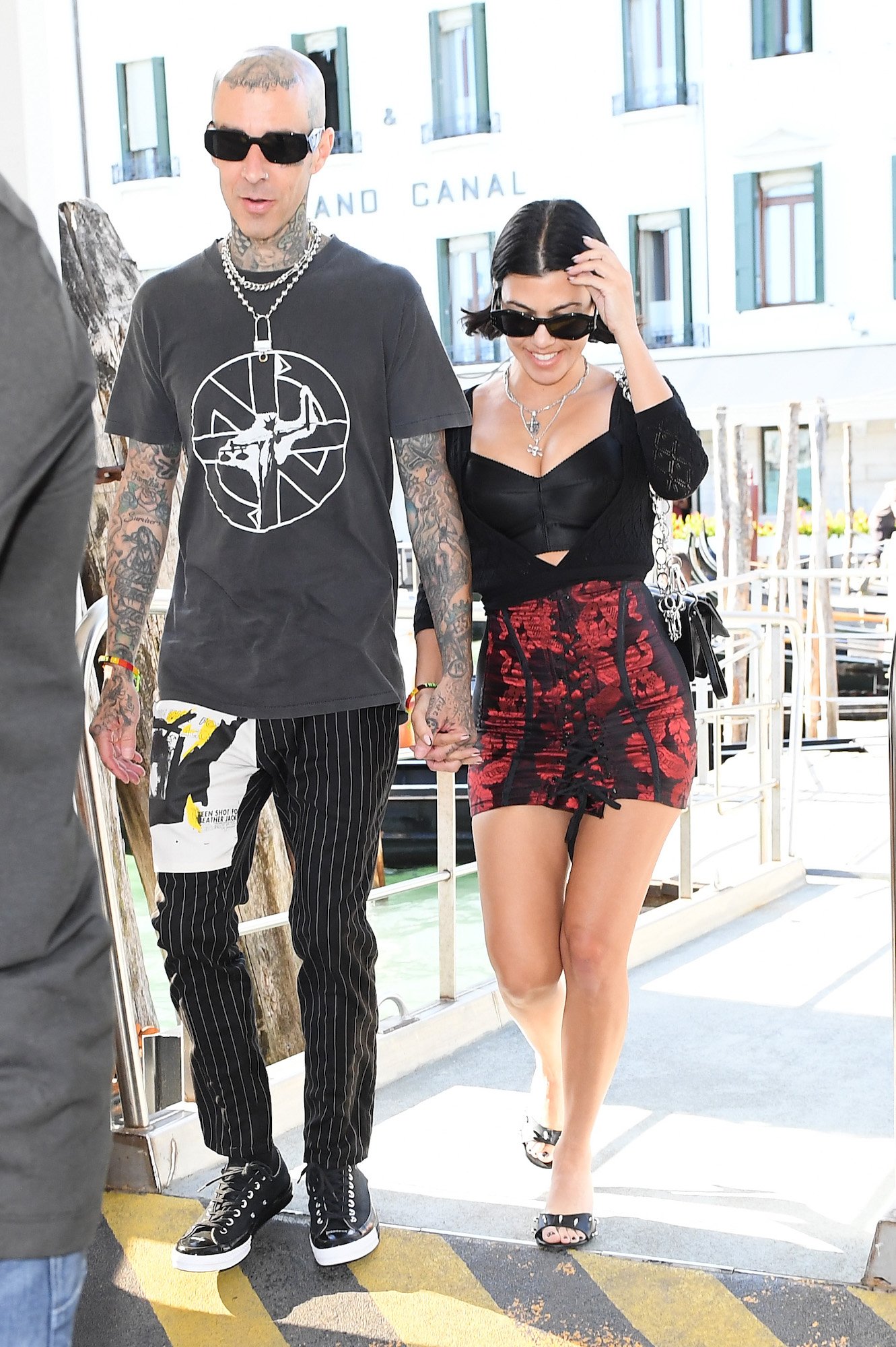 "I made a deal with her that she had just said to me, 'I would love to do so much traveling with you. I want to go to Italy with you. I want to go to Cabo with you. I want to go to Paris with you. I want to go to Bora Bora with you,'" he recalled. "And I said, 'Well, when the day comes you want to fly, I'm telling you I'll do it with you. I would do anything with you. And just give me 24 hours notice.' And that's what she did."
By getting a 24-hour notice, Barker was able to prepare for the flight mentally. The night before take-off, he and a friend did some breathing work, which helps Barker "go deeper" into his subconscious.
Once he and Kardashian arrived at their destination, Barker felt "awesome," telling the outlet that the flight was "the easiest ever."
Travis Barker feels 'invincible' with girlfriend Kourtney Kardashian by his side
Though flying again wasn't on his radar before getting into a relationship with Kourtney Kardashian, Travis Barker decided to take the plunge after realizing that he can do anything with her by his side.
"It's still something very new to me, but having something that gives me the strength and hope to be able to overcome things that were so traumatic in my life, it just says a ton," he told Nylon. "She's definitely that for me. I'm invincible when I'm with her. It's just like I never dreamed, I never even considered flying again."