Kourtney Kardashian Fans Think She Tried Too Hard to Not Repeat Kris Jenner's Mistakes
Members of the Kardashian-Jenner family are no strangers to criticism. Since they decided to live their life in front of the camera, fans have been quick to criticize almost every aspect of their lives. From the types of cars they drive, to what they eat for dinner, nothing seems to be off-limits when it comes to the fans' ridicule. 
One family member who has received the most criticism is Kourtney Kardashian. Specifically, fans have criticized the way she is raising her three kids. In the past, Kourtney's children have come across as spoiled and entitled and fans were quick to point the blame on Kourtney's parenting skills. So, is Kourtney really a bad parent, or is there a reason why she has chosen to raise her children a certain way? Here is what fans had to say about Kourtney's parenting techniques.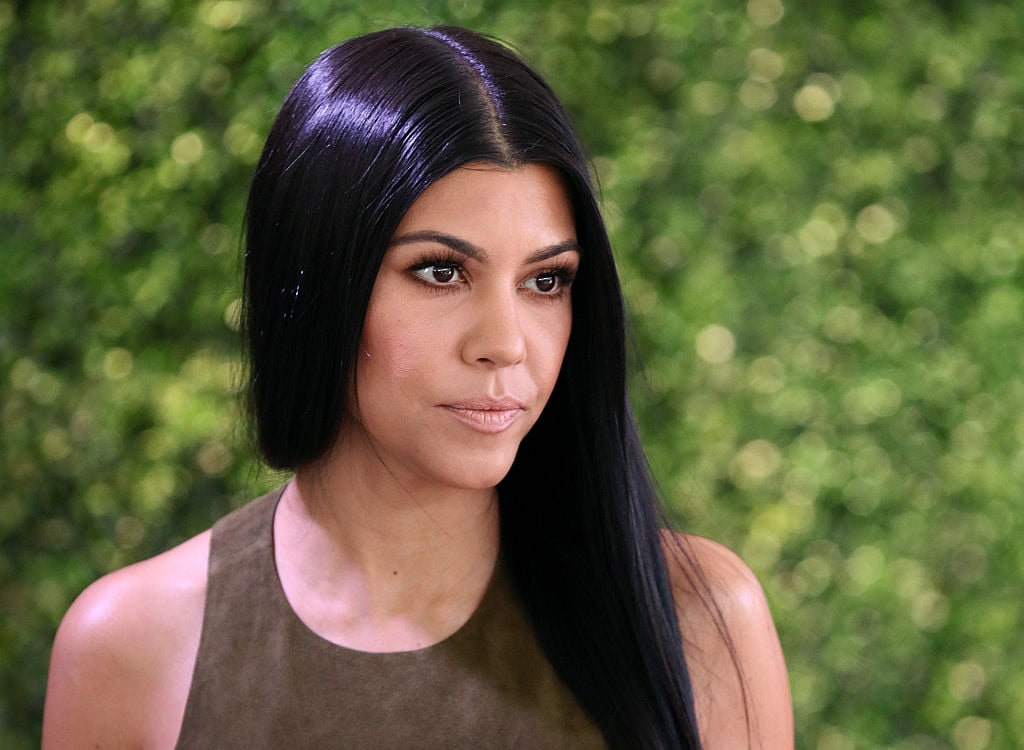 Kourtney Kardashian's kids have been caught misbehaving on multiple occasions
Throughout the years, fans have enjoyed watching the Kardashian kids grow up in front of their eyes. One thing that they have noticed, however, is that as Kourtney's kids get older, they seem to become more aggressive and disrespectful.
In an episode of Keeping Up With the Kardashians, Kourtney had even admitted that her nanny had quit because her daughter, Penelope, had thrown a tantrum that was so bad she had actually bitten the nanny. In the same episode, Kourtney and her ex, Scott, also struggled to figure out what to do after their oldest son had threatened to fight another child at school.
There have been several other occasions on the show where Kourtney's kids were seen being very disrespectful and trying to fight each other, and also have been known to talk back to Kourtney whenever she tried to get them to calm down or makes them do chores.
On an episode of KUWTK, Kourtney said that she has a very hard time trying to find a balance between discipline and love. "There's times when my kids don't listen," Kourtney said into the camera. "But I do think kids thrive on having structure. Growing up, I think my dad was more strict than my mom. But, he would do it in a loving way. I try to be more like that but I'm not the best at it."
Could Scott Disick be the reason that his kids misbehave a lot?
Throughout his kids' childhood, Scott has been in and out of their lives. For the most part, he has seemed to be a very hands-on dad. However, when his oldest son was just a baby, Disick entered rehab for drugs and alcohol. There were times where his addictions would sometimes cause him to be away for days or weeks at a time.
Also, now that Kardashian and Disick are completely broken up, many fans think that being a single mom may make it hard for Kardashian to discipline her kids all on her own. However, many fans were quick to point out that no matter how involved Disick is with his kids' lives, there is no excuse for his children to be acting out as badly as they are
On a recent Reddit discussion,  one fan wrote: "I know plenty of single moms who can't even fathom having the resources that Kourt has and their kids are kind, well-behaved little people."
Is Kourtney Kardashian trying too hard to not be like her mother?
There has also been speculation that Kris Jenner used to abuse her children when they were younger. These accusations have never been proven, but fans think that Kourtney may be taking a more laid-back approach when it comes to parenting her kids because she is afraid of being too much like her mother. Kourtney famously turned to attachment parenting, according to HuffPost, and some of the methods in that garnered criticism from her family and fans.
One commenter on Reddit wrote: "You can tell that Kourt's trying really hard to not end up being a mother to her kids like Kris was to her. Apparently Kris beat them? I can see that as a reason as to why Kourt is hesitant to discipline them sometimes. You can tell she has big issues with the way Kris raised her and doesn't have much respect for her."
Another fan chimed in to agree. "I think Kourtney overcorrected when trying to not be like her mother and just ended up messing up in other ways," the commenter said.