Kourtney Kardashian Gave TikTok Star Addison Rae 1 Amazing Piece of Advice About Life
Addison Rae is currently one of the biggest stars on TikTok. She rose to fame for her popular dance videos, and she is now considered a huge influencer among tweens and teens.
Rae also happens to be friends with Kourtney Kardashian. Because Kardashian has been in the limelight for almost 15 years, the reality TV star was able to give Rae an amazing piece of advice about life as a celebrity.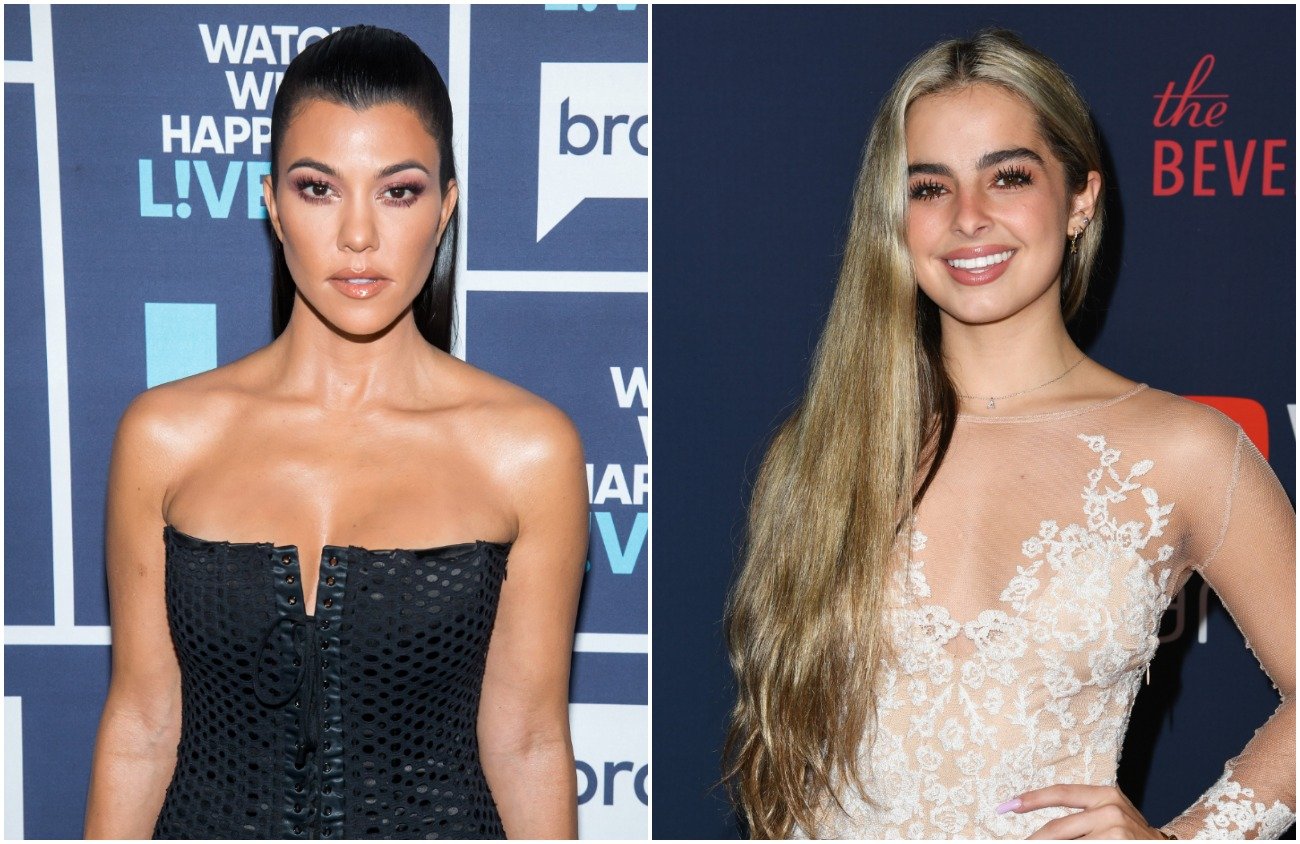 How did Addison Rae and Kourtney Kardashian meet?
Given their age gap and what each other them is known for, it can seem random to some people that Rae and Kardashian are even friends. However, they happened to meet because of Kardashian's son, Mason.
In early 2020, Kardashian recruited internet star David Dobrik to help Mason launch his TikTok account. Dobrik, then, enlisted Rae's help as well because Mason is a fan of Rae. This led Kardashian and Rae to become acquainted.
Rae later told The Tom Ward Show, "I kind of just stuck around and we got really close. We started working out together. We did a video on her YouTube of us doing a butt workout and stuff, so that was fun."
Since then, Rae and Kardashian have hung out together and appeared often on each other's social media accounts.
What advice has Kourtney Kardashian given Addison Rae?
RELATED: Kourtney Kardashian's Friend Addison Rae Managed to Avoid This 1 Big Mistake Kendall Jenner Once Made
The Kardashian-Jenners are synonymous with fame, and getting advice about life as a celebrity from Kardashian on this subject seems like a dream come true for anyone.
In a new interview with Glamour UK, Rae shared that she admires Kardashian and how she lives her life.
"It's really inspiring to see people that are so happy in their lives and are so put together after everything they've been through," Addison said. "That's why I look up to Kourtney a lot and her entire family – throughout everything you can lean back on your family and friends to really have that emotional and mental support. It really pulls you through at the end."
As for a piece of advice that Kardashian gave her, Rae revealed, "Make sure you're always enjoying what you're doing because this is the life you're living. Make sure it's something that you're proud of and you're continuing to do the things you love."
Addison Rae opens up about the challenges of fame
RELATED: TikTok Star Addison Rae Is Known For Her Dancing Videos, But She Was Rejected From a College Dance Team
Just a few years ago, Rae was simply a girl from Louisiana. Now she is a huge internet sensation. As she explained to Glamour, the drastic changes to her lives have caused her some difficulties, especially when it comes to her body image.
"I am 20 and my body is constantly changing, but people have this high standard around body image and say, 'Oh, you have to look like this to look great or to look hot or to be cool or to be pretty,'" she shared.
However, Rae has learned to deal with fame by seeing a therapist. She revealed that therapy helps her understand her self-worth.
"Self-worth is a big thing that I've been working on the past few months because it's definitely a real struggle, and it does affect you in your daily life, not having high self-worth," she said. "Therapy is a great way to work on that and it's an outlet to speak on things that are bothering you internally."