Kourtney Kardashian's Glowy Red Carpet Skin Is This Secret $45 Makeup Product
Let's discuss how Kourtney Kardashian's glowy red carpet skin is a secret $45 makeup product
Kourtney Kardashian manages to look spectacular wherever she is and no matter the occasion, but her red carpet looks usually take that to a new level entirely. The reality star has a way of looking perfectly put together from head to toe, and, as we all know, great genes definitely play a role in her flawless appearance. However, just like the rest of us, Kardashian gets a little help whenever she is in front of the camera, and she has beauty secrets that she absolutely swears by. Let's discuss how Kardashian's glowy red carpet skin is a secret $45 makeup product.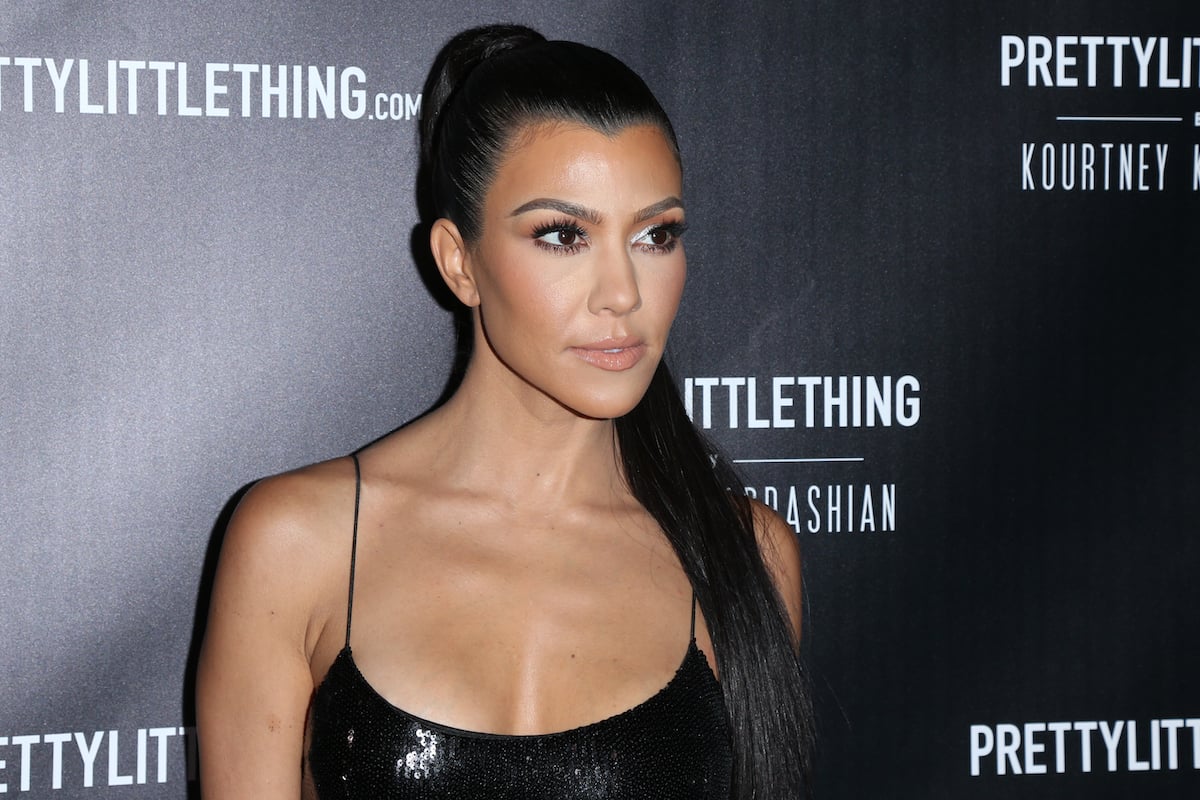 Kourtney Kardashian is a red carpet veteran
Some might argue that Kardashian's radiant looks are mostly the result of being so blissfully in love, but there may be a little more to it than that. She always looks incredible when she steps onto the red carpet, something that held true long before her new husband, Travis Barker, ever entered the picture.
So, what are some of the Poosh founder's best red carpet makeup looks? According to Entertainment Tonight, it wasn't too long ago that she attended the MTV VMA's looking stunning—and she kept the tone pretty neutral. Kardashian rocked subtle eye makeup and a light brown lip gloss, with just enough highlighting on her cheeks to accent her pretty features.
At the recent premiere of her family's Hulu reality show, Insider reported Kardashian walked the red carpet looking luminous, and this time, her sparkly eyes did the talking. It is no secret that the newlywed knows how to play up her features, and she shines pretty brightly whenever we see her.
What is the secret behind Kourtney Kardashian's glowing skin?
Many fans may be wondering if Kardashian is just plain lucky, or if she has a few tricks up her sleeve when it comes to her perfect, glowing skin. According to People, the product responsible for her envious complexion is a $45 product that "creates the illusion of glass-like skin."
Charlotte Tilbury's Pillow Talk Multi-Glow is what Kardashian relies on, and it is available in two shades. The dark-haired beauty is a fan of Dream Light, a warm pink highlighter, and it also comes in a cool-toned, nude pink shade called Romance Light.
The product, which is back in stock after initially selling out at lightning speed, is affordable for everyone, and apparently is known to act like "dreamy lights", giving the user a perfect, camera-ready look that not only shines brightly but is Kardashian-approved for any occasion. 
Kourtney Kardashian's beauty routine
According to Hollywood Life, Kardashian prefers a "soft look", and she manages to get it right every time. The great news is that her look is easily attainable, so admirers can replicate her shimmering appearance, and it is not all that difficult.
What does she rely on? Her makeup artist says that he prefers to use "different brush textures and applicators when applying makeup" to her face and that he likes "the brush-blend-press-fluff-blend-spray technique when working on Kourt's base and face."
In the makeup bag is a good foundation and highlighter followed by a loose powder to achieve that dewy looks that Kardashian is known for. Next, come a bronzer and a sheer blush for contouring and dimension, as well as a blended eye shadow on the upper and lower lash lines. To finish off the perfect look, the reality star loves nude-colored lipsticks and glosses for a perfectly polished appearance that lets her natural beauty shine through.