Kourtney Kardashian Has a Sweet Potato Chip Recipe That Your Kids Will Love
The Kardashian-Jenner clan can definitely afford to have chefs cook their meals for them but Mama Kris and her daughters have spent some time perfecting their own dishes in the kitchen.
Kourtney Kardashian is one of the most health-conscious of all her sisters. She cut out processed foods and recently began the keto diet. But the mother-of-three still cooks up snacks for her children, healthy snacks that is. One of those snacks her kids love is sweet potato chips. Read on to find out how you can make this food that your kids are bound to enjoy too.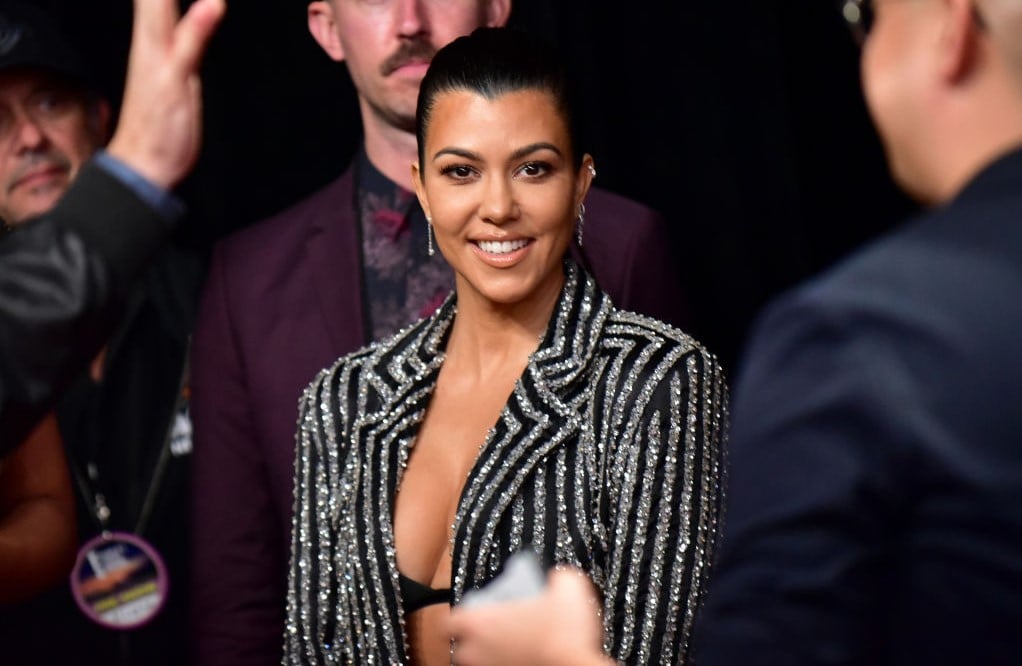 Kourtney made sweet potatoes weekly at her house
Kourtney's sweet potatoes recipe is such a hit in her house that Mason, Penelope, and Reign asked their mom to make it for them every week. That's something the reality TV personality doesn't mind since potatoes are "gluten-free [and] rich in complex carbohydrates (needed for energy) and dietary fiber."
Through her Poosh lifestyle website launched in 2019, the eldest of the Kardashian siblings has offered diet and fitness tips since she began eating healthier and eliminated all gluten and dairy.
"I kept battling with myself back and forth — like, why am I doing this diet? I have always felt fine before when eating dairy and gluten," she said. "But I do believe that we have one life to live and I would like to live it feeling my best."
Kourtney has also shared a variety of recipes on Poosh that are good for the whole family and won't keep you in the kitchen all day.
"We promise that while these sweet potatoes will make your mouth water, they'll keep your time in the kitchen stress-free," a post on her website reads.
How to make the sweet potatoes like Kourtney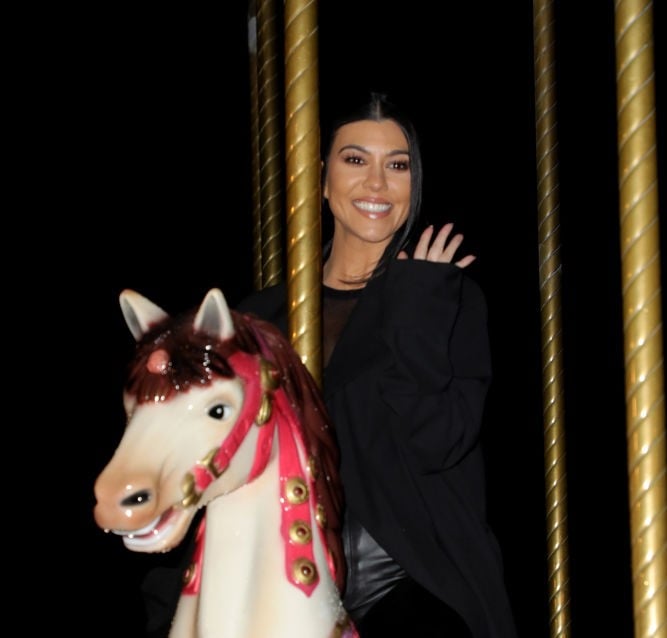 Below is the recipe shared on the reality star's website. You can serve the sweet potatoes as a healthy snack (Kourtney sometimes pair hers with hummus and soup), a side, or even as a main dish for you and your little ones.
To make it at home you'll need these ingredients:
5-6 organic sweet potatoes scrubbed clean with skin on
2 tablespoons extra virgin olive oil
1-2 teaspoons cinnamon
1-2 teaspoons garlic salt
1 tablespoon nutritional yeast
Then follow these step-by-step instructions:
1. Preheat the oven to 375°
2. Line a large baking sheet with parchment paper
3. After cleaning the sweet potatoes, dry them off and cut into halves then quarters then small triangles (for chips cut into halves then slice thin)
4. Spread chopped potatoes evenly on baking sheet
5. Drizzle olive oil over potatoes
6. Sprinkle garlic salt and cinnamon
7. Add nutritional yeast
8. Toss with hands until evenly coated
9. Place in oven and after 25 minutes flip over
10. Then at the 35-minute-mark raise the oven temperature to 400°
11. Bake for another 10-15 minutes or until lightly browned and crispy, flipping them halfway through if necessary
Read more: Kourtney Kardashian Has a Healthy Bacon Mac and Cheese Recipe You Can Try at Home