Kourtney Kardashian Has Always Tried to Protect Daughter Penelope From Kris Jenner
The Kardashians are undoubtedly one of the world's most famous families, if not the most famous. Every single member of the family is naturally gorgeous, but they seem to have become truly obsessed with their looks, constantly fixated on being thin, and getting frequent cosmetic procedures.
Fans have certainly noticed, and a compilation video posted on Reddit notes that "the Kardashians have this major obsession with being skinny." Now that four of the five sisters have daughters of their own, one Kardashian in particular is taking steps to shield her little girl from the family's constant focus on unhealthy body image.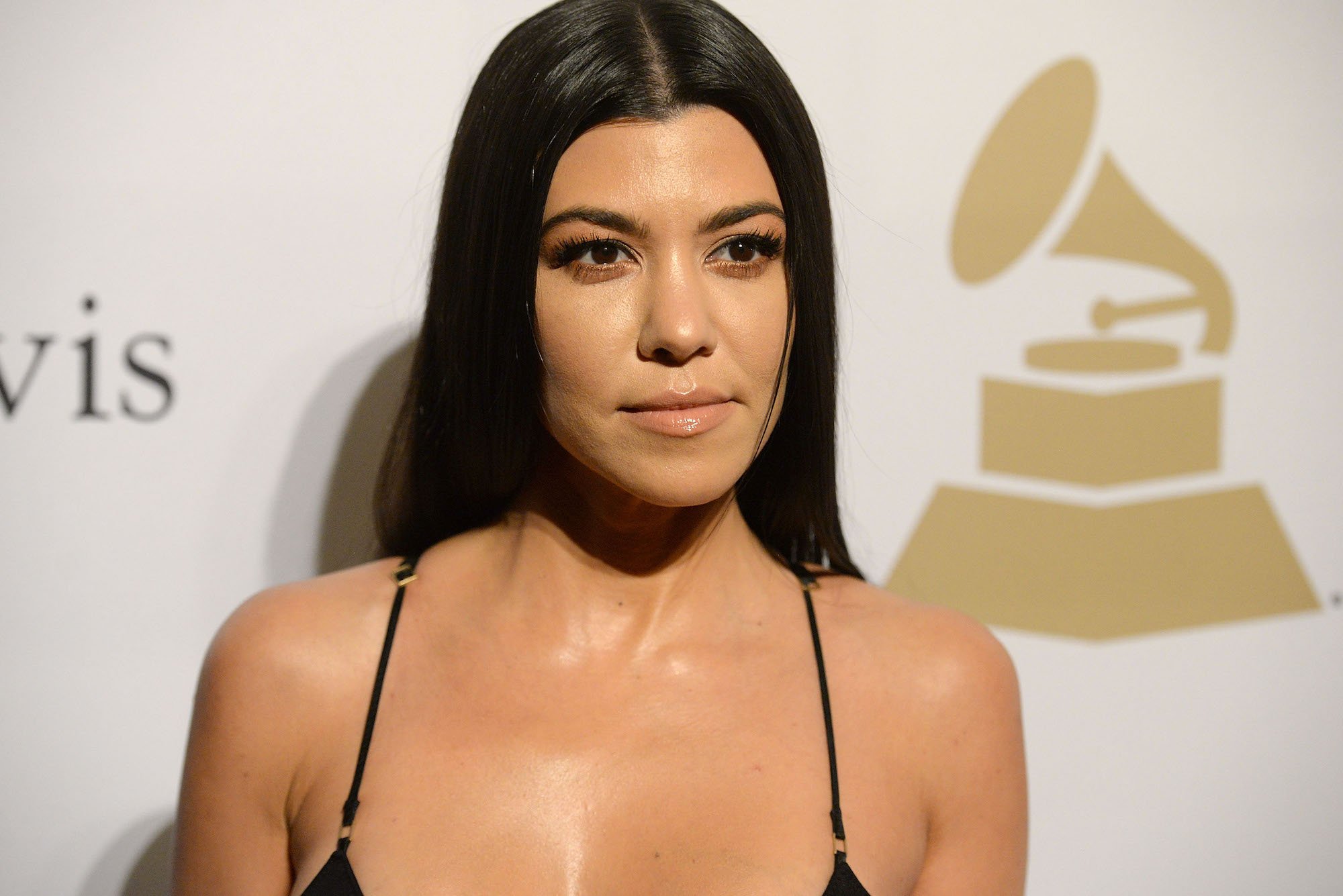 Kourtney Kardashian thinks "fat" is a four-letter word
The eldest of the Kardashian kids, Kourtney, has three children with perpetually on-again-off-again ex Scott Disick: Mason, Penelope, and Reign. Kourtney has had little work done and is very vocal about healthy living and promoting positive body image. 
In the previously-mentioned Reddit thread where the video montage was posted, one user commented asking if others remembered a specific Keeping Up with the Kardashians episode when matriarch Kris Jenner asked Kourtney if she looked fat. Kourtney responded with, "Don't use that word in front of my daughter, please." Kris replied with a sarcastic, "Okay" and laughter, but Kourtney wasn't joking. Penelope was three at the time. 
Shortly after that episode aired, Cosmopolitan asked Kourtney about the incident. The mom of three explained, "There are so many conversations that we have without thinking the kids are listening. I just don't want to start getting anybody self-conscious. They say if a mother is confident about her body that the daughters are way more likely to not have eating disorders."
Bravo, Kourtney, for standing up for something you're passionate about. Speaking of mothers, this exchange wasn't the first time Kris' behavior perpetuated self-consciousness within the Kardashian clan. 
Kris Jenner: Mommy dearest?
Kris Jenner is largely credited with driving her family's success early on. She has a close relationship with her kids and grandkids, but she's also done some pretty questionable things, often using her influence over her family to manipulate them or the situation. 
On a 2011 episode of KUWTK spinoff Khloe & Lamar, Jenner chastised daughter Khloé's weight gain during a phone call, criticizing the way she was presenting herself in the media and saying, "I feel like you could not chat about how many cookies you're eating in between meals," according to US Weekly. Jenner later apologized publicly. 
Jenner's only son, Rob, gained a noticeable amount of weight in the 2010s and was bullied by his family so relentlessly about it that he eventually became all but estranged from them. And finally, we can't forget about Kris' incredible influence over daughter Kim. Kim has been very public about the fact that her mother talked her into posing for her first nude Playboy shoot in 2007, and there's heavy speculation that it was Jenner who leaked Kim's sex tape back then also.
One less Kardashian to keep up with
Although Kourtney is rarely the target of her mother's pressure and shaming tactics, it seems she's fed up enough to want to distance herself — from both Jenner and KUWTK. As Us Weekly reports, Kourtney is stepping back from the show to focus on her family.
She made the announcement ahead of the most recent season premiere (number 18, for those of you who are "keeping up"), in which she gets into a nasty physical fight with Kim. Kourtney wrote on Instagram, "I finally had the courage to change what was no longer bringing me happiness and putting my time and energy into that which is. Choose happiness!"
This has long been rumored, as Kourtney mused on previous seasons of KUWTK that she would be happy if the show ended. This desire to protect her children and her level of self-awareness is admirable, especially coming from a family where image is literally everything.