How Kourtney Kardashian Copes When Her Kids Aren't Listening to Her
Kourtney Kardashian might be a reality TV star and a business owner, but she's made it clear that her number one priority has always been her kids. In fact, wanting to spend more time with her children and less time filming Keeping Up with the Kardashians has been a point of contention between the eldest KarJenner and her siblings. This has caused the Poosh owner to take a step back from filming in order to balance her life a little more effectively.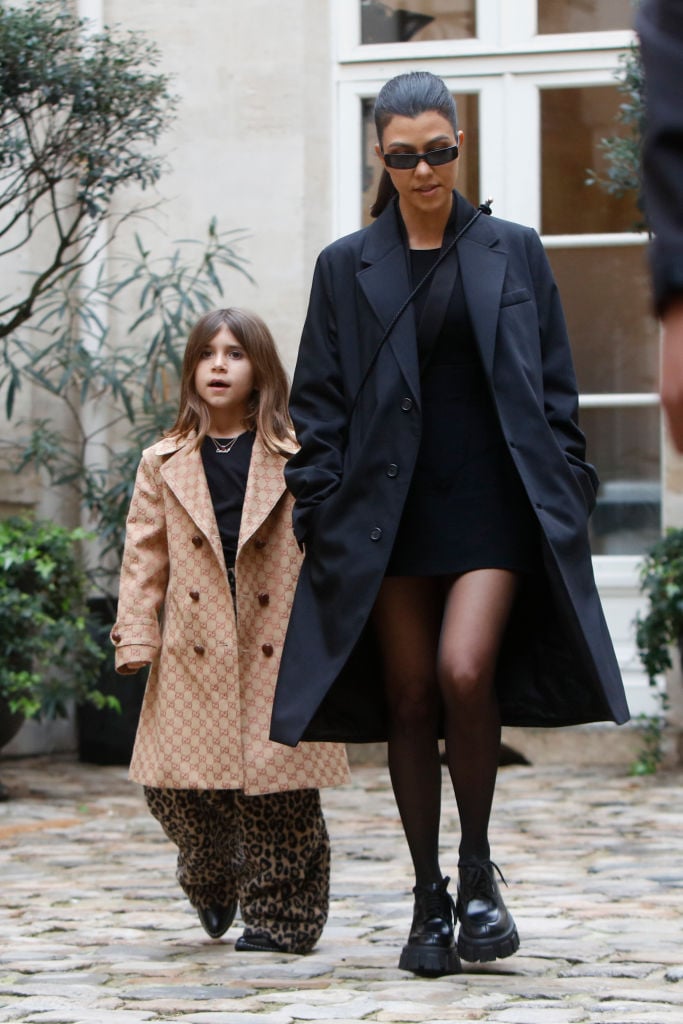 But what does motherhood look like for Kardashian who is such a public figure? The reality TV star co-parents her three kids (Mason (10), Penelope (7), and Reign (5)) with her ex-boyfriend, Scott Disick. The pair have even gone on vacation together (along with Disick's girlfriend, Sofia Richie) in order to present a united front for their kids. While Kardashian may be stepping back from Keeping Up with the Kardashians, that free time has allowed her to spend more quality time with their kids.
Kourtney Kardashian is prioritizing her kids over filming 'KUWTK'
"I've been taking less time with filming and, in general, with work. My sisters don't like when I say 'setting boundaries,' but it's more about a schedule. I try to make myself available to my kids to really be a mom. And I want to be in charge of my time and schedule in order to do the things that are bringing me happiness," Kardashian shared in a recent interview with Health Magazine. Though Kardashian herself values schedule and structure, she also makes sure to give her kids plenty of leeway.
"I [believe] in being honest and giving my kids choices, but also teaching them respect and boundaries. I want them to feel like they can always talk to me. I try not to make them feel bad if they tell me something honest. Teaching them about God is also important to me. Every morning on the way to school we listen to a positive playlist. Lately, it's been Kanye's Sunday Service album," Kardashian revealed about their morning routine.
Kardashian's parenting style
But what happens when that morning routine gives way to chaos? Anyone with young kids knows how easy it can be for things to go awry even with the very best of intentions. Kardashian shared that she sometimes gets frustrated when she has plans but her kids aren't listening to what she has to say. So how does she cope with these moments of stress and irritation?
What the Poosh owner does when her kids aren't listening
"I have my moments! When no one is listening to me, that causes a moment. Especially if you're on a time crunch and trying to get out the door. I don't always have as much patience as I'd like. But I try to remember, 'It's not that big of a deal, it's fine; we're going to get there.' It's about letting go of the plan—it doesn't always work out!" the mom of three shared.
It's clear that no matter how much money or influence she has, Kardashian sometimes finds parenting to be challenging just like everyone else. Fortunately for her, she's found ways to cope with her kids when their behavior is a bit difficult.