Kourtney Kardashian Strives to Follow 1 Rule When She's With Her Kids
Kourtney Kardashian has made it clear just how important being a mom is for her. Now, she's sharing the one rule she tries to follow whilst with her kids.
For nearly 13 years, millions of people have been dialed into Kourtney Kardashian and her life. Thanks to her family's popular reality TV show, Keeping Up with the Kardashians, Kardashian, and her equally famous siblings, have earned millions upon millions of fans. Thanks to her fame, Kardashian has been able to accrue wealth and do things like start her own business. But, what she seems to value above all else is being a mom to her three kids.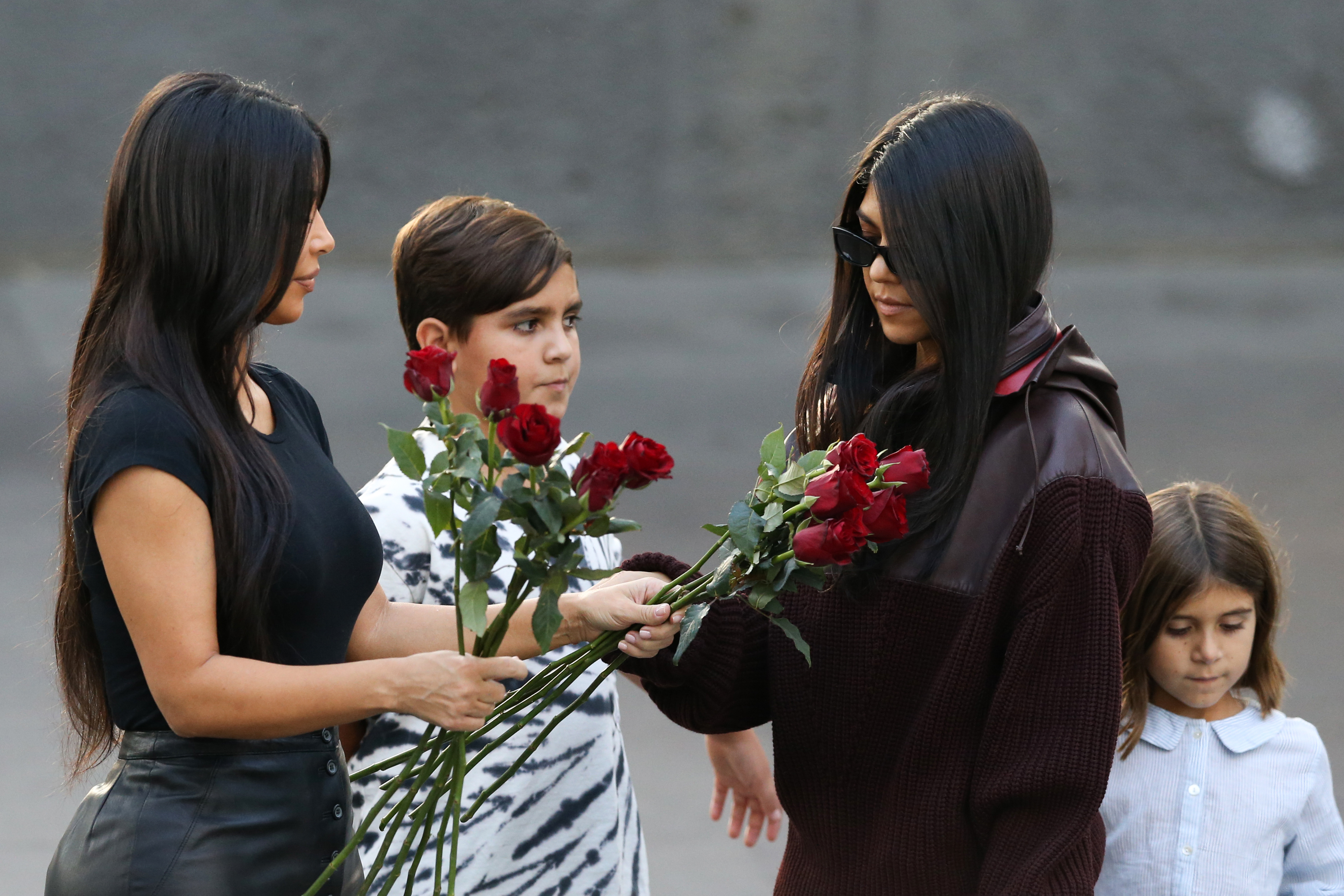 Together with her ex-boyfriend, Scott Disick, the eldest KarJenner has three kids. Mason Disick, who is 10, Penelope Disick, who is just one day shy of 8, and Reign Disick who is five and shares a birthday with his older brother. Being a mom to her three kids is one of Kardashian's greatest joys. She even puts herself in unconventional situations (like vacationing with Disick and his then-girlfriend, Sofia Richie) in order to spend more time with them.
Kourtney Kardashian quit 'KUWTK' to spend more time with her kids
In fact, wanting to spend more time with her kids is one of the primary reasons that Kardashian eventually chose to quit Keeping Up with the Kardashians. Constantly filming was seriously taking a toll on the Poosh owner and she felt that the time she spent filming could be time spent with her kids. In many episodes of the show, Kardashian revealed that she wanted to be able to pick her kids up from school and give them her undivided attention.
Though we hardly doubt that Kardashian will ever give up filming Keeping Up with the Kardashians completely, the coronavirus (COVID-19) pandemic has certainly given her a nice, long, reprieve. Thanks to the virus, she and her kids have been spending more time than ever before together in quarantine. But, how does Kardashian spend quality time with her kids when she isn't quarantined with them and her other responsibilities are pulling her attention elsewhere? According to the 41-year-old, she tries her best to always abide by one rule.
The rule the Poosh owners tries to follow with her kids
"I always try my absolute best when I'm with my kids not to be on my phone, to be present in what we're doing, and have those moments where you're looking in each other's eyes and connecting. It's so important," Kardashian shared in an interview with Vogue Arabia. The eldest KarJenner also shared that she enjoys having scheduled downtime for her and her kids to bond. "I usually take one day on the weekend when we have no plans, we hang out at the house in pajamas or sweats. We sleep in. I like to not be on a schedule on that day," she added.
Kardashian believes life is more fun when you can unplug
It seems that Kardashian's ability to unplug and unwind serves her well in social settings also. She boasts that she and her younger sister, Khloé Kardashian are always the life of the party because they're used being present. "Khloé and I, we say when we go to our younger sisters' parties, we're the most fun out of anybody. It's so true because I think we're more used to not living on our phones," Kardashian admits. Clearly, Kardashian's rule works well for her and her kids. Only time will tell if and when she'll return to her family's reality show.