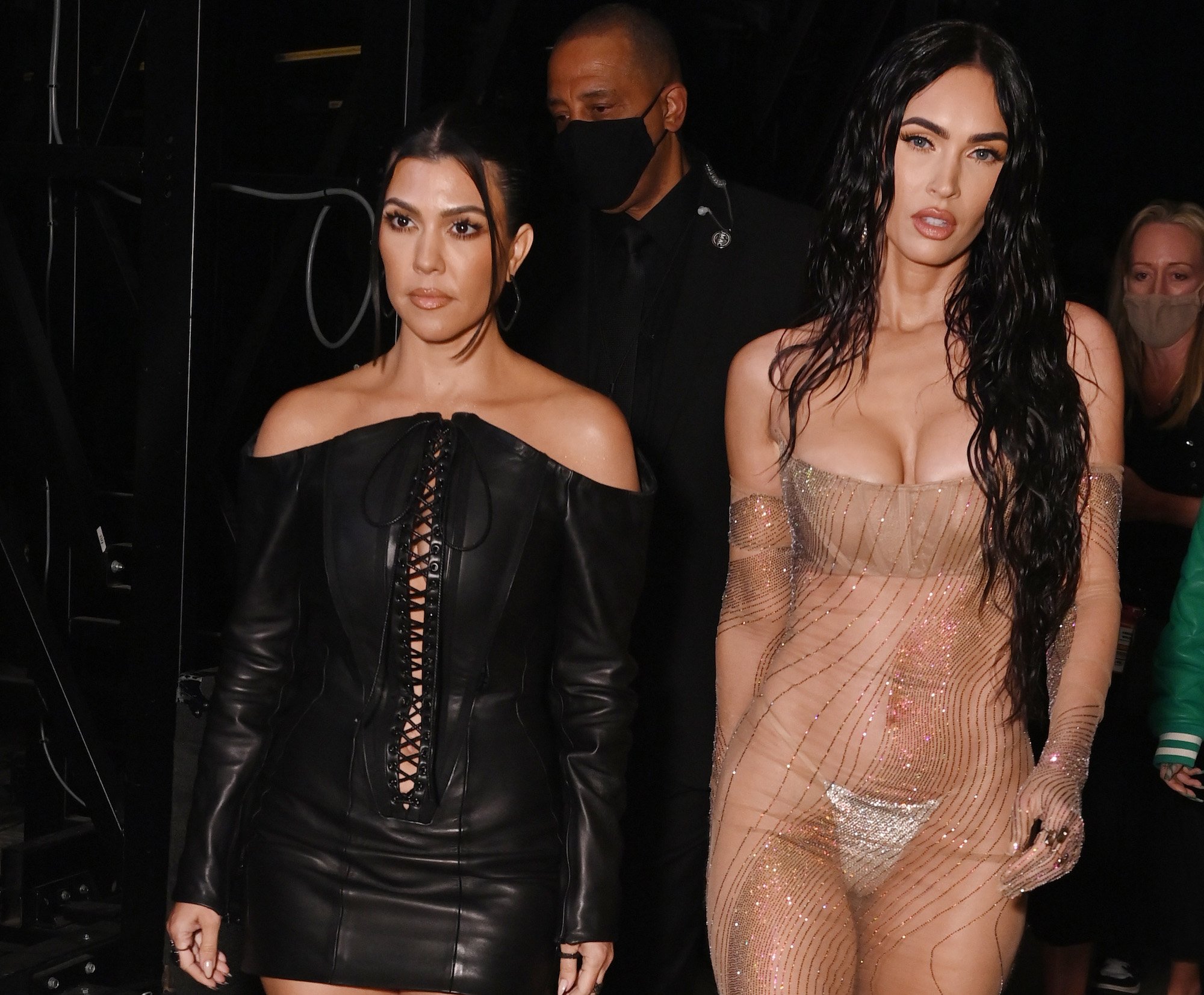 Are Kourtney Kardashian and Megan Fox Friends?
Their boyfriends, Travis Barker and Machine Gun Kelly, may be longtime pals, but do Kourtney Kardashian and Megan Fox consider themselves friends?
Kourtney Kardashian and Megan Fox have a lot in common. Not only are both incredibly famous and mothers to three adorable children, but the celebrities are also dating two of the biggest rockstars in the industry. Seeing as their boyfriends are longtime pals and collaborators, we wonder: Are Kardashian and Fox friends? Here's what we know so far.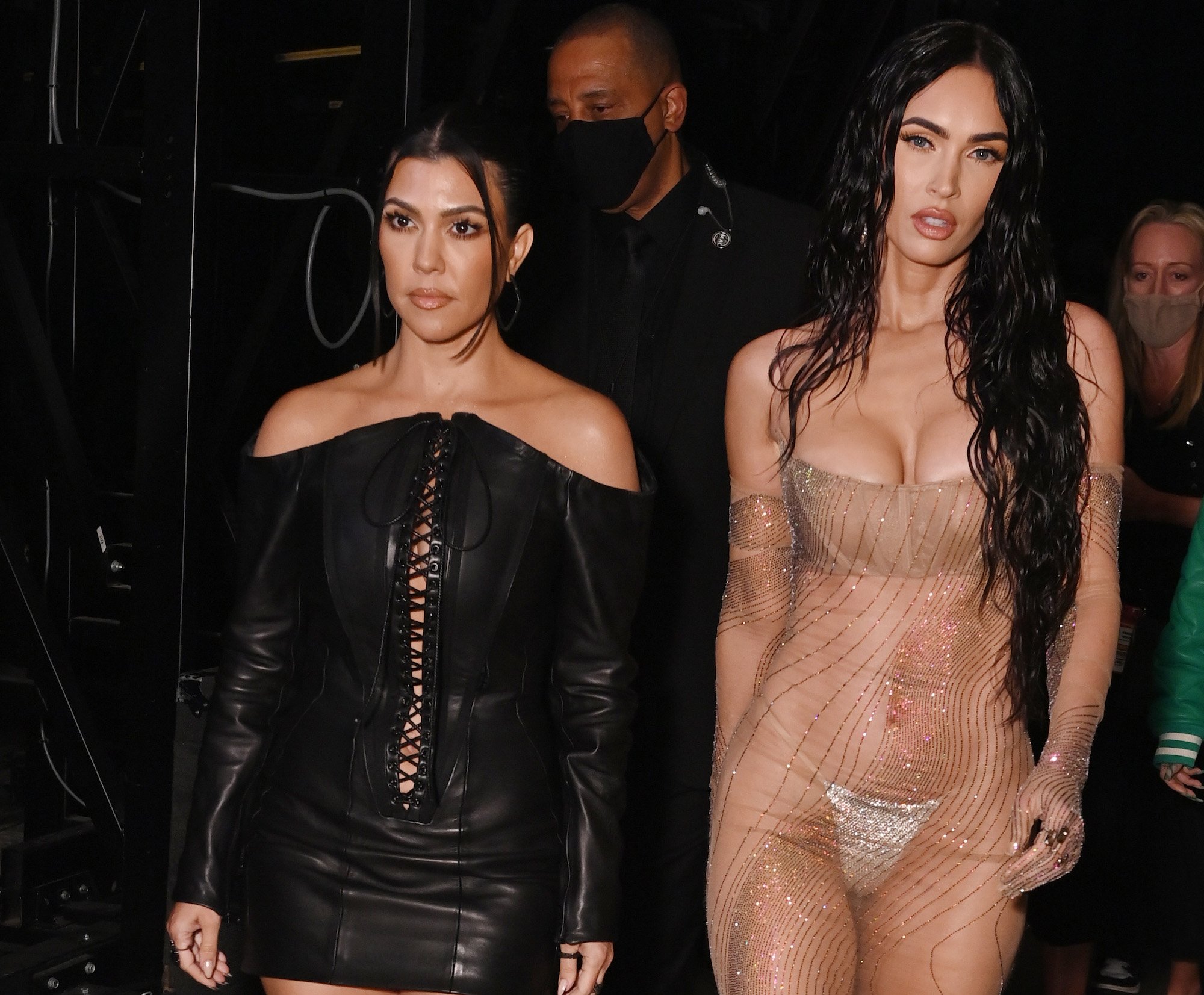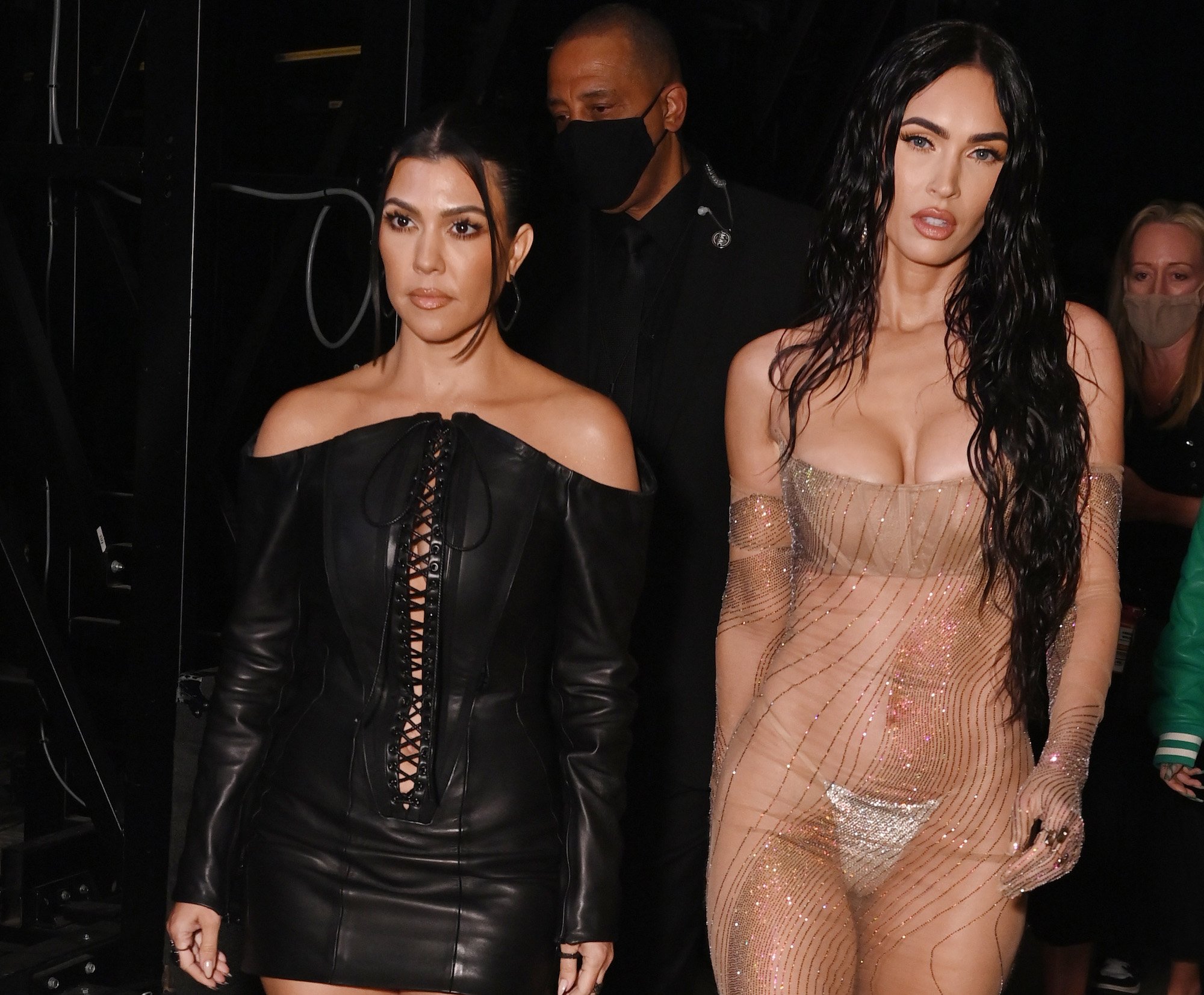 Kourtney Kardashian and Megan Fox have hung out plenty of times over the last few months
Two of the most talked-about couples at the moment are Megan Fox and Machine Gun Kelly and Kourtney Kardashian and Travis Barker. The A-listers have been making headlines ever since their respective relationships began.
Fox and MGK were the first to get together, striking up a romance in the Spring of 2020 after meeting on the set of their film Midnight in the Switchgrass. Since then, Fox and Kelly (whose real name is Colson Baker) have been inseparable.
As for Kardashian and Barker, news of their relationship first broke in January 2021 after years of dating rumors. A month later, the two made their romance Instagram official and have since flaunted their budding relationship on social media and while making public appearances together.
Though each couple has fun spending time with one another, they also enjoy hanging out together as a group. Seeing as Barker and MGK have known each other for years and collaborated on several projects, seeing them hanging out together is nothing new. However, in recent months, the musicians' fun outings have included Kardashian and Fox.
In March 2021, the foursome enjoyed a double date in Las Vegas where they attended the UFC 260 match.
Two months later, the celebrities were spotted hanging out again at MGK and Barker's surprise rooftop concert in Venice Beach.
The two women are 'good friends'
Seeing as both Kourtney Kardashian and Megan Fox have a lot in common and are dating men who are really good friends, it was only a matter of time before the two women became close pals themselves.
According to Entertainment Tonight, the celebrities have gotten pretty close these last few months and now consider themselves great friends.
"Kourtney Kardashian, Travis Barker, Megan Fox, and MGK have had double date nights many times and are all good friends," a source told the outlet. "They have a great time when they hang out as couples and it's very natural, easy and fun. They all have a lot of shared interests like music, self-care practices and more. Kourtney and Travis are super into each other and Megan and Machine Gun Kelly are so in love. So it's nice for both couples to spend time with like-minded people."
Kourtney Kardashian and Megan Fox made their love for their boyfriends known at the 2021 MTV VMAs
Though friendships in Hollywood come and go, there's a pretty good chance Kourtney Kardashian and Megan Fox's relationship could stay intact, especially since both see bright futures with their boyfriends.
During the 2021 MTV Video Music Awards, which aired on Sept. 12, the two women hit the stage to introduced Machine Gun Kelly and Travis Barker, who performed their single "Papercuts" together to close out the show.
"I'm a huge fan of this next performer. I've watched him grow, and not just as an artist, but also as a person," Fox told the crowd of Kelly.
"I'm a fan too, and I think his drummer is super hot," the Keeping Up With the Kardashians star said of Barker.
The Transformers actor then introduced the musicians in a unique way.
"New York, I need you to get extra loud for our future baby daddies," she remarked before Kardashian completed the line: "Machine Gun Kelly and Travis Barker."
So, does this affectionate nickname mean that this is just the beginning for the two couples? We'll just have to wait and see.