Kourtney Kardashian Outs 1 of Her Sisters as a 'Stoner'
Just when you thought you knew everything about the Kardashian-Jenner family, Kourtney Kardashian has started spilling even more information.
The Poosh founder appeared on a recently published episode of the podcast Sibling Revelry with Kate Hudson and Oliver Hudson and started taking questions about her family. She revealed several facts about the group, including that one of her sisters is a "stoner."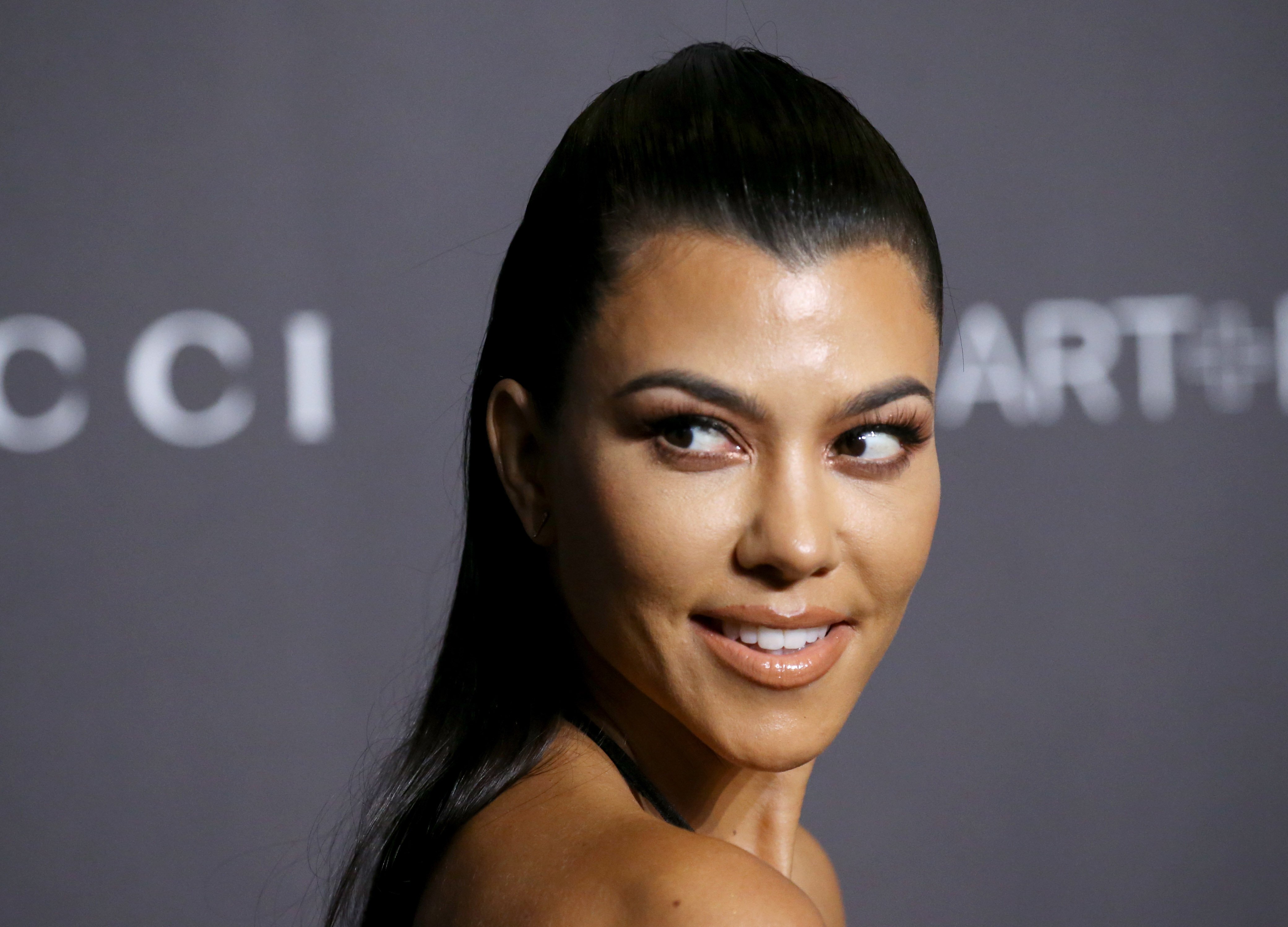 Kourtney Kardashian names the 'stoner' in her family
Kardashian was on the podcast with her sister Kendall Jenner when they entered a lightning round of questions. Around the 1:28:15 mark, Oliver asked, "If there was a stoner [in your family] who would it be?" Kardashian quickly named Jenner, who then admitted she regularly smokes marijuana, which is legal for recreational use in California.
"I am a stoner," said the model. "No one knows that, so that's the first time I've ever really said anything out there."
Elsewhere in the interview, they named Khloé Kardashian as the "most lenient" parent, Rob Kardashian as the "funniest" sibling, Kim Kardashian West as the "best" person to get career advice from, and Kylie Jenner as the "most laid-back" person in the family. The interview was published on Sept. 10, but People notes it was actually recorded back in January.
Kendall Jenner isn't the only sister to admit to using drugs
Kardashian West admitted in a 2018 episode of Keeping Up With the Kardashians that she had also used drugs in the past. She had been talking about her "wild" years. She revealed she used ecstasy in 2000 when she married music producer Damon Thomas and in 2003 when she filmed a sex tape with Ray J.
"I got married on ecstasy. The first time," she revealed in a sit-down with Kendall Jenner and Scott Disick (via USA Today). "I did ecstasy once and I got married. I did it again, I made a sex tape. Like, everything bad would happen."
Shocked, Disick asked, "You were high on ecstasy when you made that sex tape?" She replied, "Absolutely. Everyone knows it. Like, my jaw was shaking the whole time."
However, she noted she had changed a lot since then. She mentioned in a later appearance on E!'s Busy Tonight that after being lectured by Kris Jenner, she decided to stop using drugs for good. "I just was like, you know what, she's so right, I'm so over it," she said. "Like, this is so not me and I just, I never did anything again."
After her confession, Kourtney and Khloé Kardashian also admitted to using ecstasy in the past in an appearance on Watch What Happens Live with Andy Cohen in January 2019.
How to get help: In the U.S., contact the Substance Abuse and Mental Health Services Administration helpline at 1-800-662-4357.