Kourtney Kardashian Posts a Message About an Ex's Return That Fans Think Is About Scott Disick
Kourtney Kardashian is earning attention for one of her social media posts. The Poosh founder on Monday, Nov. 30 shared a message on Instagram that talked about an ex coming back into a person's life. Though she didn't name-drop anyone, some fans believe the message is in reference to her former longtime boyfriend Scott Disick.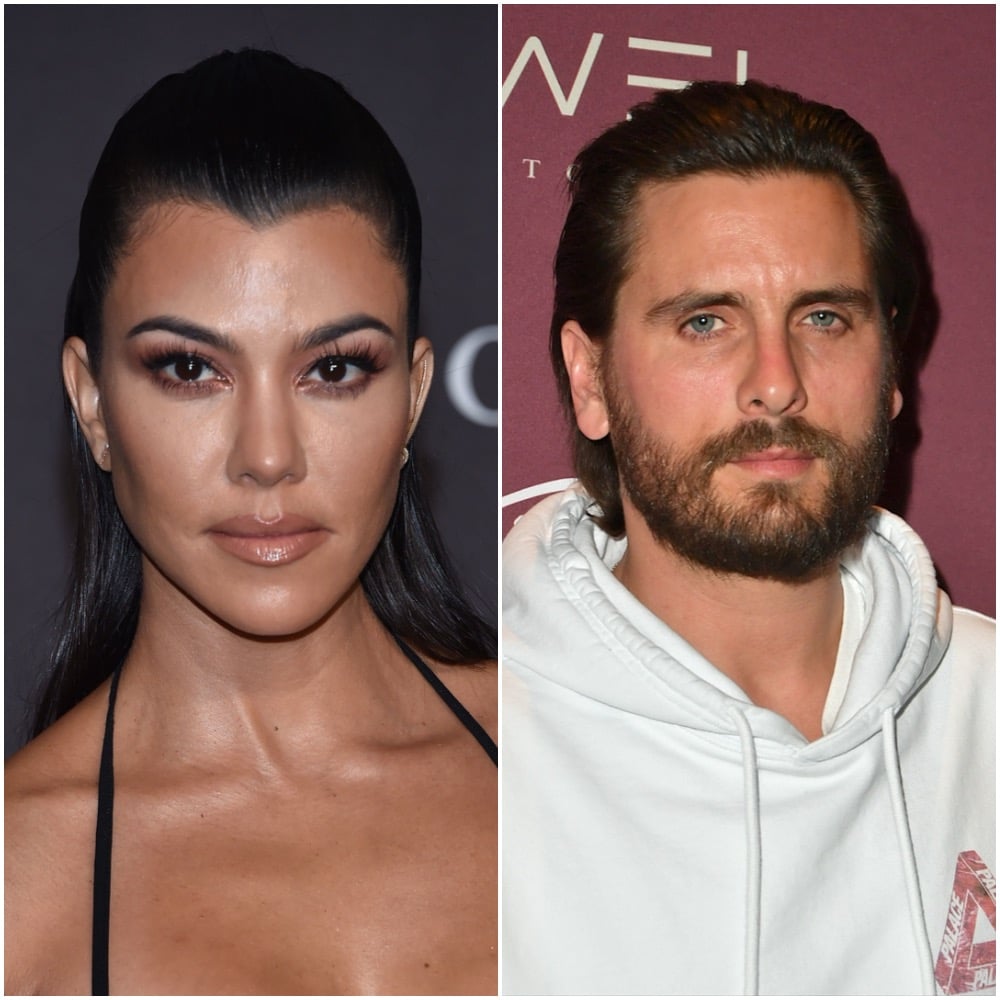 Here's Kourtney Kardashian's full post
Taking to her Instagram Story, Kardashian posted a message that said (via E! News): "Sometimes the universe will send an ex back into your life just to see if you are still a stupid heaux."
As E! News notes, it's a quote from yoga guru Brittney Floyd-Mayo and could very well have been a random post. But some fans felt the message was geared toward Disick due to their recent history. She and the Talentless creator, who share three children, dated between 2006 and 2015. But despite their split, they have remained close.
They even faced reconciliation rumors over the summer of 2020 after being spotted several times together and jetting off on a string of family vacations. But sources repeatedly denied the speculation.
"Scott and Kourtney will always hold a special place in their hearts for each other, but a romantic relationship just isn't in the cards for them right now," a source told HollywoodLife in October.
"They'll always care about each other because they've known each other for such a huge part of their lives and really grown up together in a lot of ways so that bond will always be there," they added. But again, sources said, there's not much to it beyond that.
RELATED: Why Didn't Kourtney Kardashian and Scott Disick Ever Get Married?
What fans are saying about Kourtney Kardashian's Instagram post
HollywoodLife reports that after seeing the post, one social media user shared a message on Twitter saying: "Kourtney and Scott are soulmates, but they have been blind [to it] for a long time."
Another person reportedly said they were, "Rewatching early seasons of [Keeping Up With the Kardashians] so i can still live in a world where Kourtney Kardashian and Scott Disick are together."
"I can't believe I still have hopes for Scott and Kourtney like I am a big believer in their love and I believe they are each other soul mate," said a third person.
RELATED: Do Kourtney and Scott's Friends Want Them to Get Back Together?
Unfortunately for them, Scott Disick is now dating someone else
Disick is reportedly dating Lisa Rinna's daughter Amelia Hamlin. The two were first linked on Oct. 31, when they were seen at a party and have since been spotted out several times together.
Kardashian hasn't directly commented on the rumored fling, but sources told TMZ in late November that she approves and generally likes to see him date because "that's when he's the most grounded, happy, and responsible as a parent."
RELATED: Scott Disick Called Out for Teen Romances Amid New Amelia Hamlin Fling: 'I'm Disgusted'