Does Kourtney Kardashian Have a Problem With Amelia Hamlin Spending Time With Her Kids?
Kourtney Kardashian and Scott Disick have both moved on since their 2015. Kourtney is in a relationship with Blink-182 drummer Travis Barker, while Disick is dating model Amelia Hamlin. Although Kourtney and Disick are no longer together they continue to co-parent their three children, whom Hamlin recently met.
Kourtney Kardashian has found happiness again with her new beau Travis Barker. The reality star and the Blink-182 drummer have been the talk of the tabloids since going public with their relationship earlier this year. The couple has won the support of their families along with their fans.
Although Kardashian is happy with Barker, her relationship with ex Scott Disick is also a hot topic. Kardashian and Disick split up in 2015 but remain friends as they co-parent their three children. Like Kardashian, Disick, too, has moved on. He's been dating model Amelia Hamlin since October 2020, and the couple's relationship is getting serious with Hamlin meeting Disick's kids. So how does Kardashian feel about Hamlin spending time with her kids?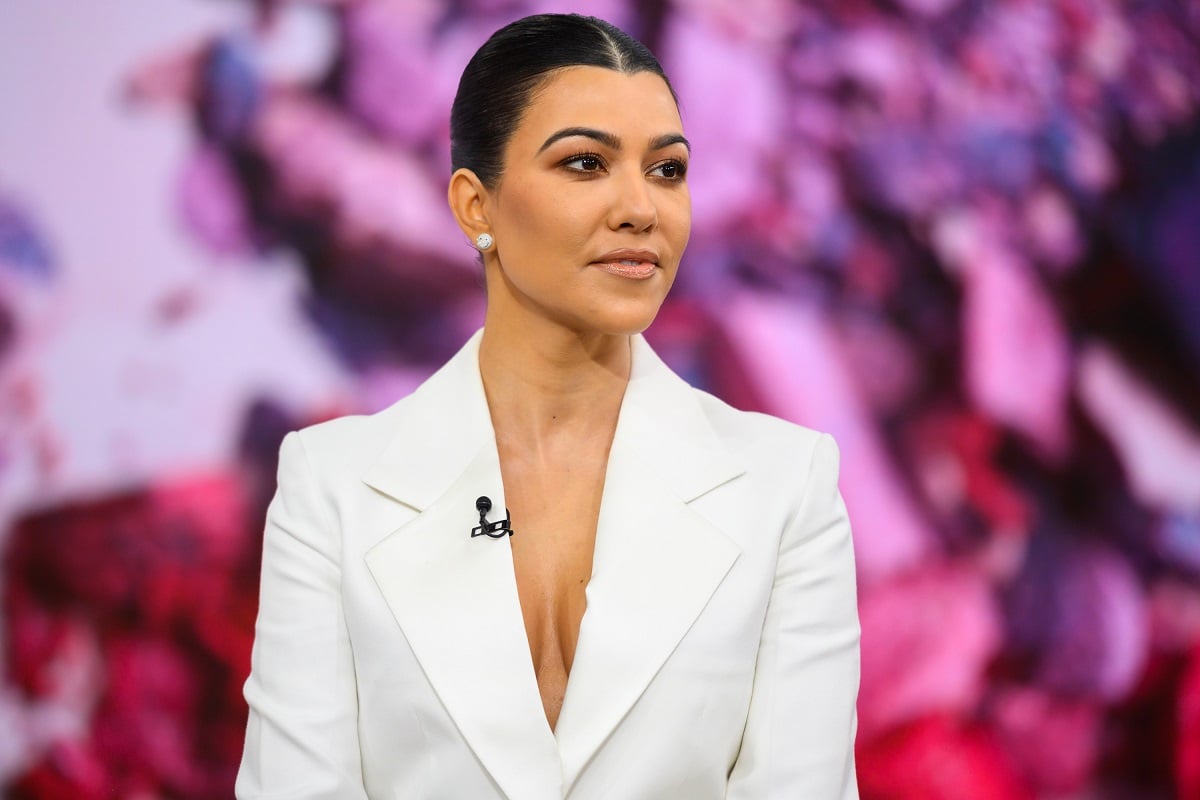 Kourtney Kardashian has no problem with Amelia Hamlin spending time with her kids
Disick and Hamlin's relationship has come under scrutiny due to the couple's 17-year age difference. Despite the negativity surrounding them, Disick and Hamlin are still going strong. The two are becoming serious, and recently, Hamlin's been spending time with Disick's kids. The couple has been spotted out on family outings with Mason, Penelope, and Reign.
With Hamlin playing stepmom, one must wonder if Kardashian has a problem with the model spending time with her children. According to Hollywood Life, Kardashian is reportedly "fine" with Hamlin being around her kids. "She knows that Amelia has bonded with her kids, and that's fine by Kourtney because she has seen how well they get along," one source explained. While Hamlin has bonded with Disick's kids, she and Kardashian are still "bridging the gap" regarding their bond.
Kourtney Kardashian and Scott Disick's relationship
Kardashian and Disick's relationship was a huge focal point during Keeping Up With the Kardashians' 20 seasons. The couple had an on-again, off-again relationship plagued by Disick's partying and alleged infidelity. After nearly 10 years together, the couple called it quit in 2015.
The exes remained on amicable terms as they co-parented their three children. Disick even remained part of the Kardashian family and continued to be featured regularly on KUWTK. Kardashian has had nothing but kind words to say about her ex. According to Elite Daily, Kardashian described co-parenting with Disick as "we're totally getting along. We have three beautiful kids together, but you know, he's family, he'll always be."
Scott Disick accepts Kourtney Kardashian and Travis Barker's relationship
In the years following their split, rumors circulated Kardashian and Disick were headed for reconciliation. The rumors amped up in the summer of 2020 when Disick broke up with his girlfriend, Sofia Richie. Kardashian offered her support to Disick, and the exes began going on family vacations with their kids, leading to speculation they were back together.
As it turns out, those rumors were false, and Disick began dating Hamlin a few months later. Meanwhile, Kardashian moved on with Barker, yet their relationship was difficult for Disick. Disick reportedly began keeping his distance from Kardashian because it was hard seeing her move on with someone else. However, it seems that Disick is now accepting of the relationship, as reported by Entertainment Tonight. "Scott has gotten more used to the idea that Kourtney and Travis' relationship is serious, but it's not his favorite subject of discussion,' a source tells the site.