Kourtney Kardashian Recalls the 1 Time Kylie Jenner Acted Like 'the Biggest Brat' at Disney World
The Kardashian-Jenner family is known for being extremely wealthy and famous. Some people have criticized the family for being out of touch with the rest of the country due to their extravagant lifestyle.
Kourtney Kardashian recently talked about Kylie Jenner's behavior when she was little. According to Kardashian, her youngest sister acted like "the biggest brat" when she couldn't get what she wanted at Disney world.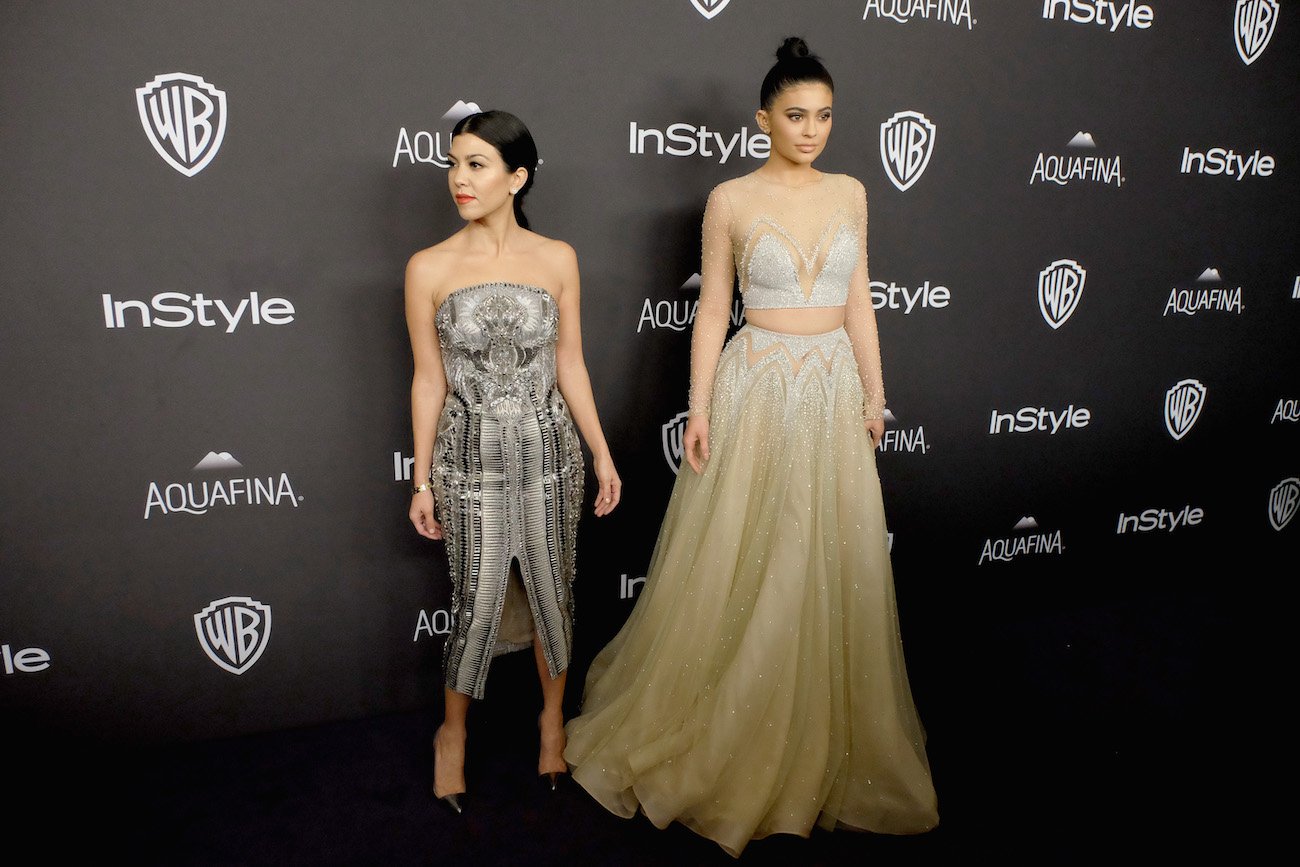 Kylie Jenner apparently had a tantrum at Disney World when she was 8
In February 2020, Kardashian and Jenner filmed a video together called "Get Ready With Us: Kylie and Kourtney." While Jenner worked on Kardashian's makeup, the two of brought up an interesting moment from Jenner's childhood to explain why she has the nickname Tinker Bell.
"When Kylie was 8, we went to Disney World," Kardashian said. "Every store we went into, Mom would get you guys whatever you wanted. Like, you literally had everything that you wanted."
However, in one instance, their mother refused to buy Jenner something. Kardashian explained, "We went into this one store, and you wanted a Tinker Bell nightgown. Mom was like, 'Kylie, no.' She just said no for whatever reason, which is rare. And you couldn't handle the answer 'no.'"
Jenner apparently started throwing a tantrum, and Kardashian got extremely annoyed.
"Kourtney and I got into the biggest fight—to this day—we've ever had," Jenner added.
"I was like, 'You're the biggest brat. I'm embarrassed to be related to you,'" Kardashian said. "I was like, 'There's kids that have no food, that have no homes, that have nothing. You've gotten everything in this whole trip and you don't get a Tinker Bell nightshirt and you can't handle it?'"
However, Kardashian and Jenner's mother made them apologize to each other, and Kardashian admitted now that she isn't embarrassed to be related to Jenner.
Kourtney Kardashian once called Kylie Jenner 'entitled'
The incident at Disney World was not the last time Kardashian commented on what she believed to be Jenner's sense of entitlement.
On a 2019 episode of KUWTK, Jenner and her mother had a feud over an office space, and Kardashian gave her two cents.
"She has this, like, entitlement," Kardashian said after hearing her mother's side of the story about Jenner being territorial about her office space. "No one says anything because she's Kylie Billionaire Jenner."
Kylie Jenner gives her daughter many expensive things
In the makeup video with Kardashian, Jenner shared that her daughter, Stormi, can also be defiant when met with a "no."
Jenner is known for buying 3-year-old Stormi many expensive items, including a $1,000 purse, a $200,000 pony, and a $1,000,000 diamond ring. This is, of course, not mentioning all the extravagant parties Jenner throws for Stormi's birthdays.
While some onlookers believe Jenner is spoiling her daughter, others think she should be free to buy her child nice things with her own money.