Kourtney Kardashian Recently Gave Kylie Jenner 1 Important Parenting Advice
Kourtney Kardashian is the oldest child of the Kardashian-Jenner family, while Kylie Jenner is the youngest. Kardashian was also the first person among her siblings to have kids and is more experienced than Jenner, who had her first child just three years ago.
There are a lot of things Kardashian has been through that might still be unknown territory for Jenner. Recently, Kardashian decided to impart an important parenting advice to her younger sister.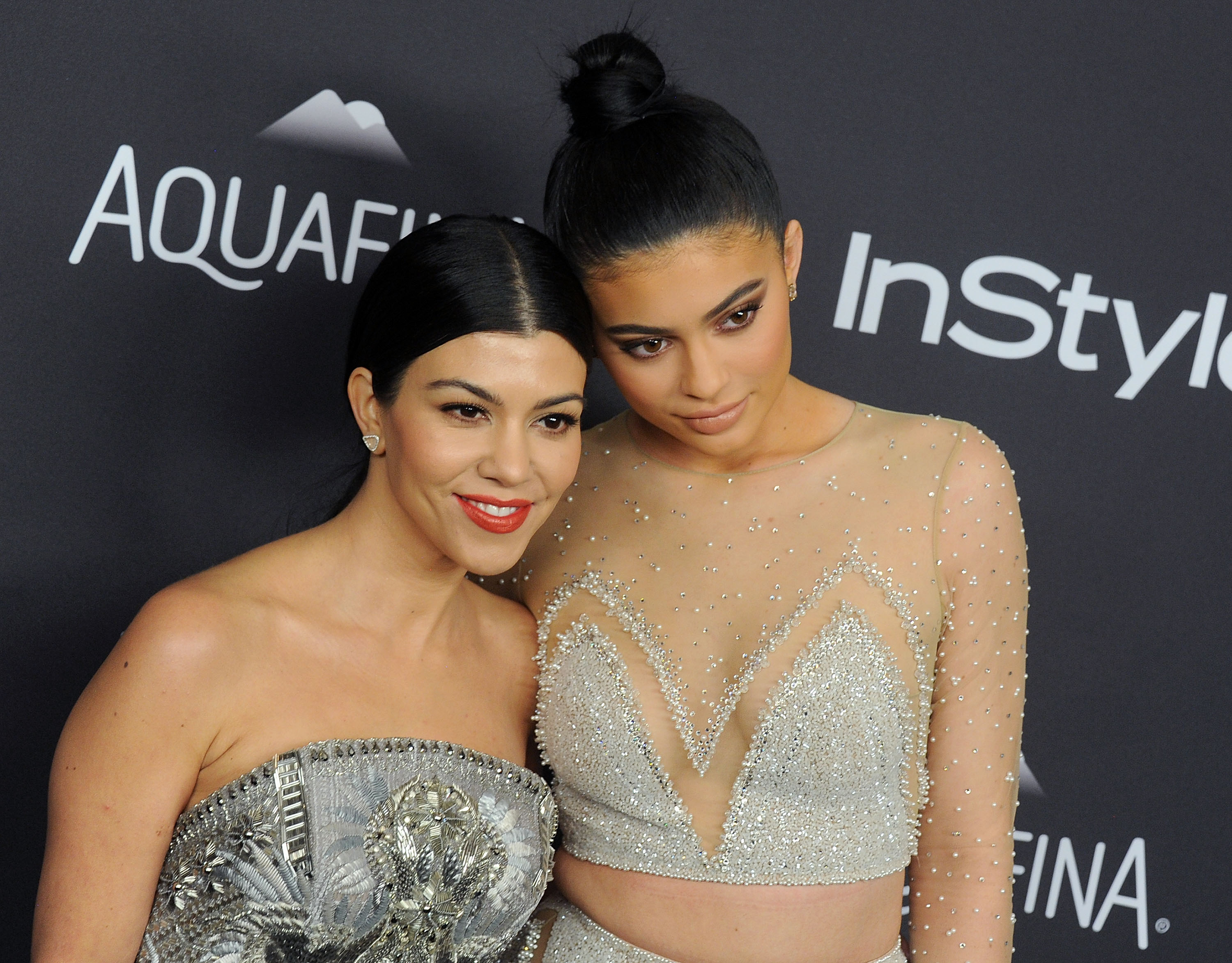 How many kids do Kourtney Kardashian and Kylie Jenner have?
Kardashian has three kids with her ex-boyfriend Scott Disick: Mason (born 2009), Penelope (born 2012), Reign (born 2014).
Meanwhile, Jenner only has one kid: a daughter named Stormi (born 2018). Stormi is the child of Jenner and her on-and-off boyfriend Travis Scott.
What are Kourtney Kardashian and Kylie Jenner like as parents?
Thanks to social media, interviews, and their reality show Keeping Up With the Kardashians, fans have seen some differences between the parenting styles of various Kardashian-Jenner siblings.
Kardashian is known to have a lax approach in disciplining her kids. She has written on Twitter that she does not believe in corporal punishment and tries to give her kids consequences in different ways. However, she has been criticized by fans who think she is not disciplining her children enough. For example, they have been seen ignoring Kourtney and hitting her on KUWTK.
Meanwhile, Jenner is one of the richest family members and is known for spoiling her daughter with expensive material items. However, she reportedly has some strict rules at home, such as no TV for the toddler.
For what it's worth, both Kardashian and Jenner were ranked as the worst parents by Kendall Jenner. However, Kendall has clarified that they are all "amazing" at parenting and that she may not be the best judge because she does not have kids.
What advice did Kourtney Kardashian give Kylie Jenner?
In late February, Kardashian and Jenner filmed a YouTube video together for Jenner's channel. Called "Get Ready With Us: Kylie and Kourtney," the video featured Jenner helping Kardashian put on makeup while the two sisters dished about different things in their lives.
In one instance, Jenner asked, "What is one piece of parenting advice that you would give me as the newer mom?"
Kardashian responded, "Letting her be seen and heard and understood. Whatever she's feeling, validate those feelings… Letting them really feel like they have the freedom to be themselves."
Jenner noted that she "always" validate Stormi's feelings, so it seems the two of them agree on this one part of parenting.
In an interview with Redbook Magazine in 2015, Kardashian talked about this as her parenting style.
"I wouldn't say I'm strict. I love to communicate with my kids, and I constantly check in and try to talk things through instead," she shared.