Kourtney Kardashian Reportedly Has a 'Different Approach' to Dealing With Nannies Than Her Sisters
The Kardashian-Jenner sisters are very close, but that does not mean they are similar all the time. In fact, when it comes to how they manage their individual household, the sisters have quite a few differences.
For example, the subject of nannies recently came up on an episode of Keeping Up With the Kardashians. A source later shared how the sisters deal with nannies in different ways.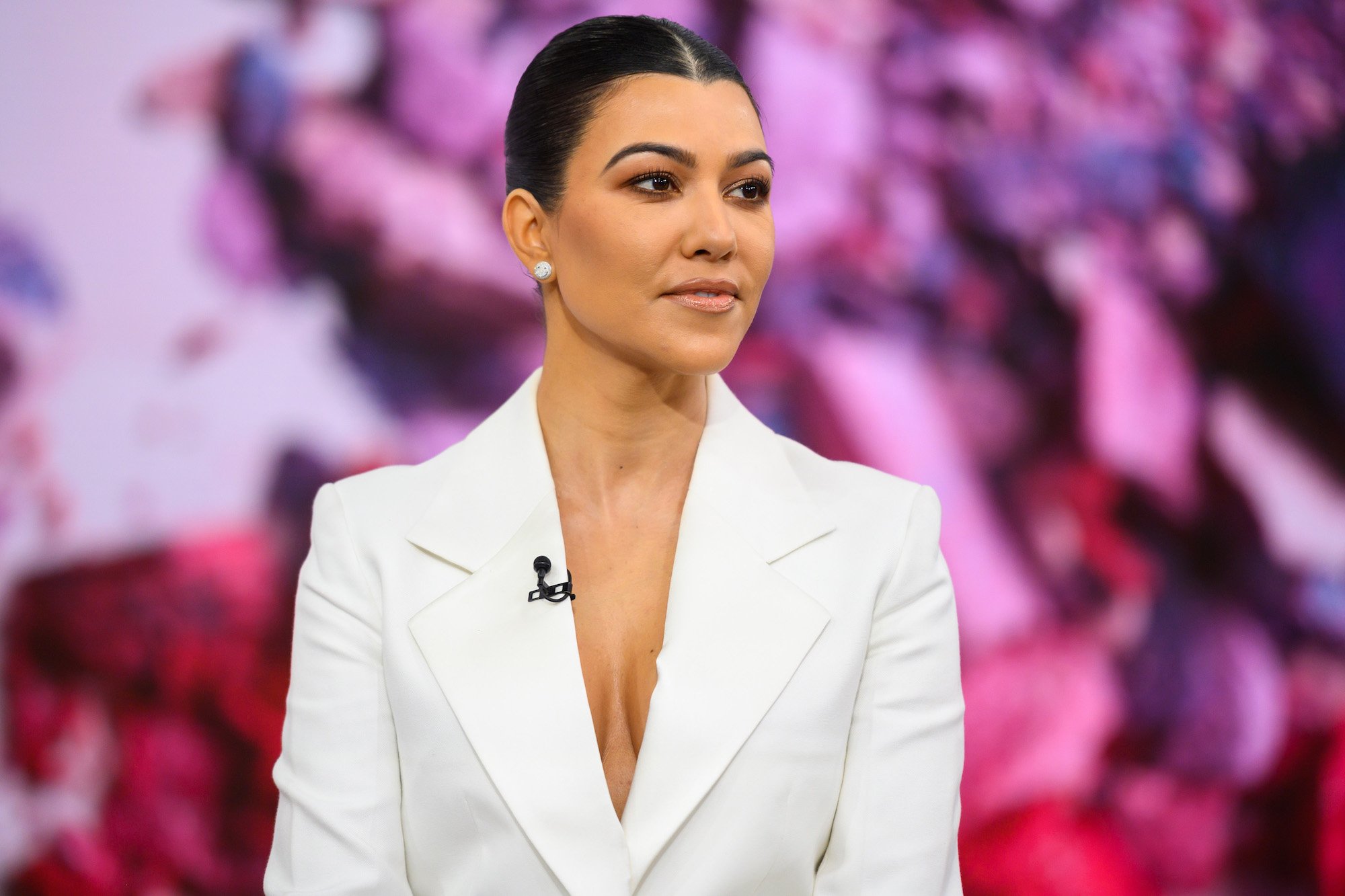 Kourtney Kardashian and Kim Kardashian had an argument over nannies
On the May 20 episode of KUWTK, Kim Kardashian and Kourtney Kardashian had a heated discussion about an incident involving a nanny.
Kim told her sister that Kim's nanny was in tears because of how Kourtney reportedly treated her at a restaurant during a family trip. Kim shared, "She said that she felt so degraded by you. And you just started yelling at her. And you said, 'Keep your voice down.'"
Kourtney explained that she and the nanny had a disagreement after Kourtney's youngest son, Reign, came to her about something the nanny said. According to Kourtney, the nanny reportedly told Reign he would "go to jail" if he talked in the car.
Kim retorted by telling Kourtney she should have taken care of that situation privately with the nanny. Kourtney also clarified she did not yell at the nanny.
While Kim maintained she would not fire the nanny, Kourtney decided the woman would not be around her kids anymore.
Kourtney Kardashian reportedly has a 'different approach' to dealing with nannies
RELATED: Kourtney Kardashian Recently Gave Kylie Jenner 1 Important Parenting Advice
During the argument, Kim also told Kourtney something scathing: "You can't even keep a nanny."
According to a source who spoke to People, the sisters do have different ways of dealing with nannies, which can affect how long a nanny stays with their respective family.
"Both Kim and Khloé treat their nannies like family," the source shared. "Kim has several nannies that help with her kids and they have worked for the family for a while. Khloé has also held onto a nanny for True that she treats well."
As for the eldest sister, the insider said, "Kourtney's approach to the kids' nannies is different."
Kourtney Kardashian once came under fire for another nanny-related incident
RELATED: The Richest Kardashian-Jenner Sister Is Apparently the Most 'Down-to-Earth' One, According to Fans
This is not the first time Kourtney had issues with a nanny. In 2019, Kourtney shared on a KUWTK episode that her nanny quit after she was scratched by her daughter, Penelope.
Kourtney explained, "She said P was really upset. She was putting her in the car, and Penelope scratched her face. But P can be out of control—I think she almost, like, blacks out and does these wild things."
After the episode aired, many onlookers criticized Kourtney for her seemingly-blasé attitude about the situation. In fact, Kourtney even revealed on the episode that she used to "f***ing slap my nannies like, bam, across the face."
Nonetheless, Kourtney's parenting style and way of dealing with nannies seem to work for her family. Despite all the criticism she has receive, Kourtney continues to stand her ground.