Kourtney Kardashian Says People Have This Big Misconception About Her That Isn't True
Is Kourtney Kardashian misunderstood? The Poosh founder does think there's one misconception about her that's related to her decision to quit Keeping Up With the Kardashians. In an interview with Vogue Arabia, she wanted to clear up the misconception about why she really quit the reality show, citing how it "became a toxic environment" for her.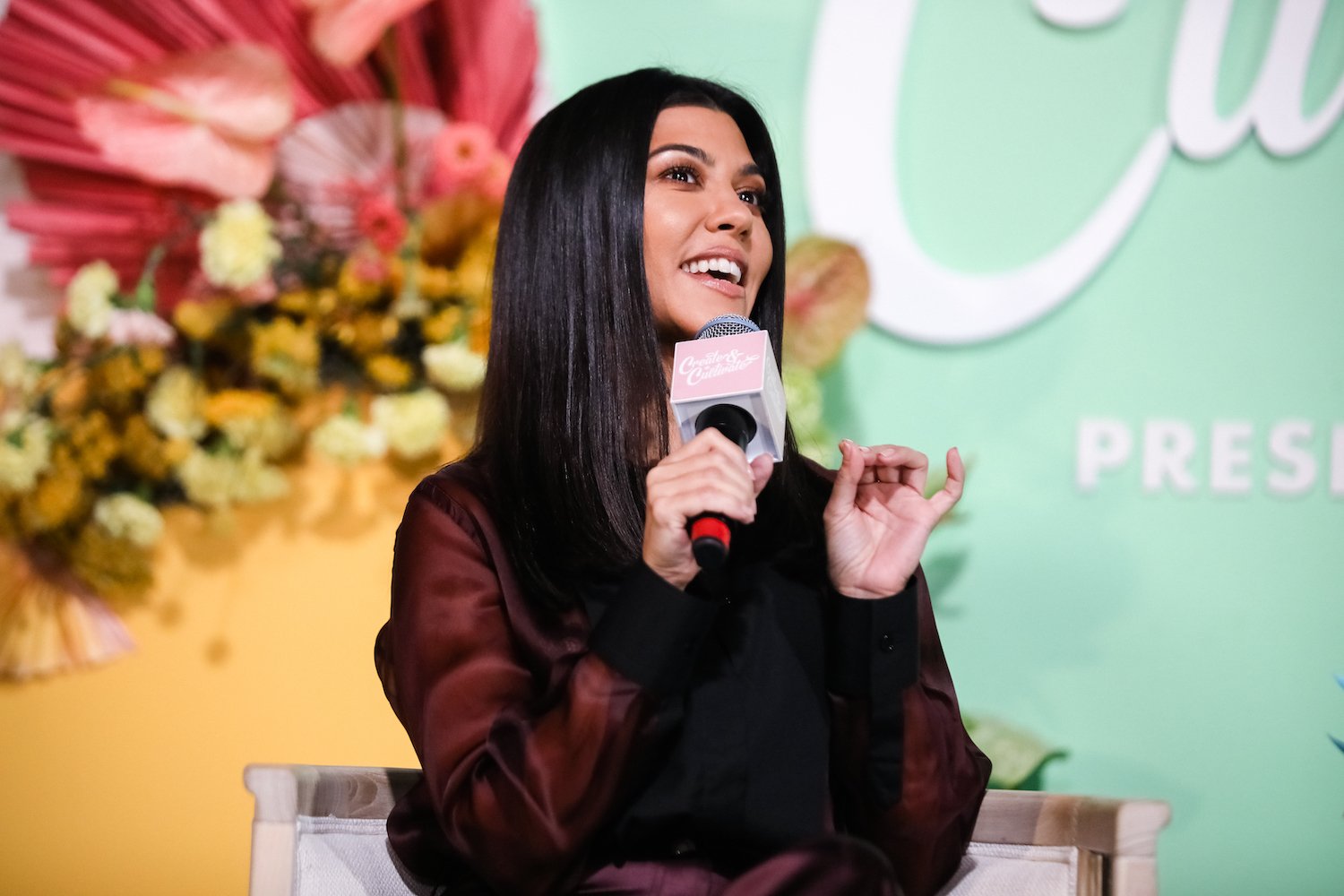 Kardashian wanted more privacy
During season 17 of KUWTK, it was obvious that Kardashian was becoming more frustrated with having to share her personal life with the camera. She wanted to be less involved so she could understandably have some boundaries — an idea that didn't sit well with sisters Khloé and Kim Kardashian, who had to step up and film more in her absence.
Kim shared in one episode that it's part of the territory to share their lives. "Our job is being open and honest and sharing a lot of ourselves, and it just seems for the past few years now, Kourtney hasn't really been open about her personal life on camera," she explained. "So all of the days that Kourtney isn't filming, Khloé and I are picking up the slack and having to share more. Cause if we're not sharing our lives, then what is the show?"
By the end of the season, Kardashian admitted she was no longer happy and had reached her "breaking point."
"What I'm saying is I'm getting to the point where I'm not happy. Everyone has their breaking point," she explained in the season 17 finale. "Life is short. It's not all about filming this show."
In her confessional interview, she further explained, "It's not OK that I feel like I'm at my breaking point. I need a break and I don't want to film anymore."
She said the show had become 'toxic'
Kardashian made it clear on the show that she wasn't happy with having her life on display and wanted to spend more time with her children and focusing on her lifestyle website.
In an interview with Vogue Arabia for their July-August issue, Kardashian explained why she had to finally quit the reality show. "I have been filming the show non-stop for 14 years… I was feeling unfulfilled and it became a toxic environment for me to continue to have it occupy as much of my life as it was," Kardashian explained.
She cleared up a common misconception
Given Kardashian's involvement with KUWTK for so many years, it isn't that surprising to hear that she had enough with the lack of boundaries. She did, however, want to make it crystal clear that it had nothing to do with not wanting to work, something she has been criticized for in the past.
"Privacy is something I have come to value and finding that balance of private moments with being on a reality show is hard," Kardashian said. "People have this misconception that I don't want to work, which isn't true. I am following my happiness and putting my energy into that which makes me happy."