Kourtney Kardashian Set Summer 2021's Hottest Bikini Trend Back In November
There's definitely nothing new about the Kardashian-Jenner family setting the hottest trend of the year. But there is something to be said about what the eldest sister of the clan brought to the table in 2020 — inspiring 2021's hottest summer trend. In fact, it's a bit of a blast from the past, to be honest.
Taking us all back to the early 2000s, when soft velour tracksuits were so popular they made their way into even the most prestigious events, Kourtney Kardashian posted a picture of herself in a bikini of the same material last November. And some of the biggest names in the industry have since followed suit!
Kourtney Kardashian is the eldest Kardashian-Jenner sibling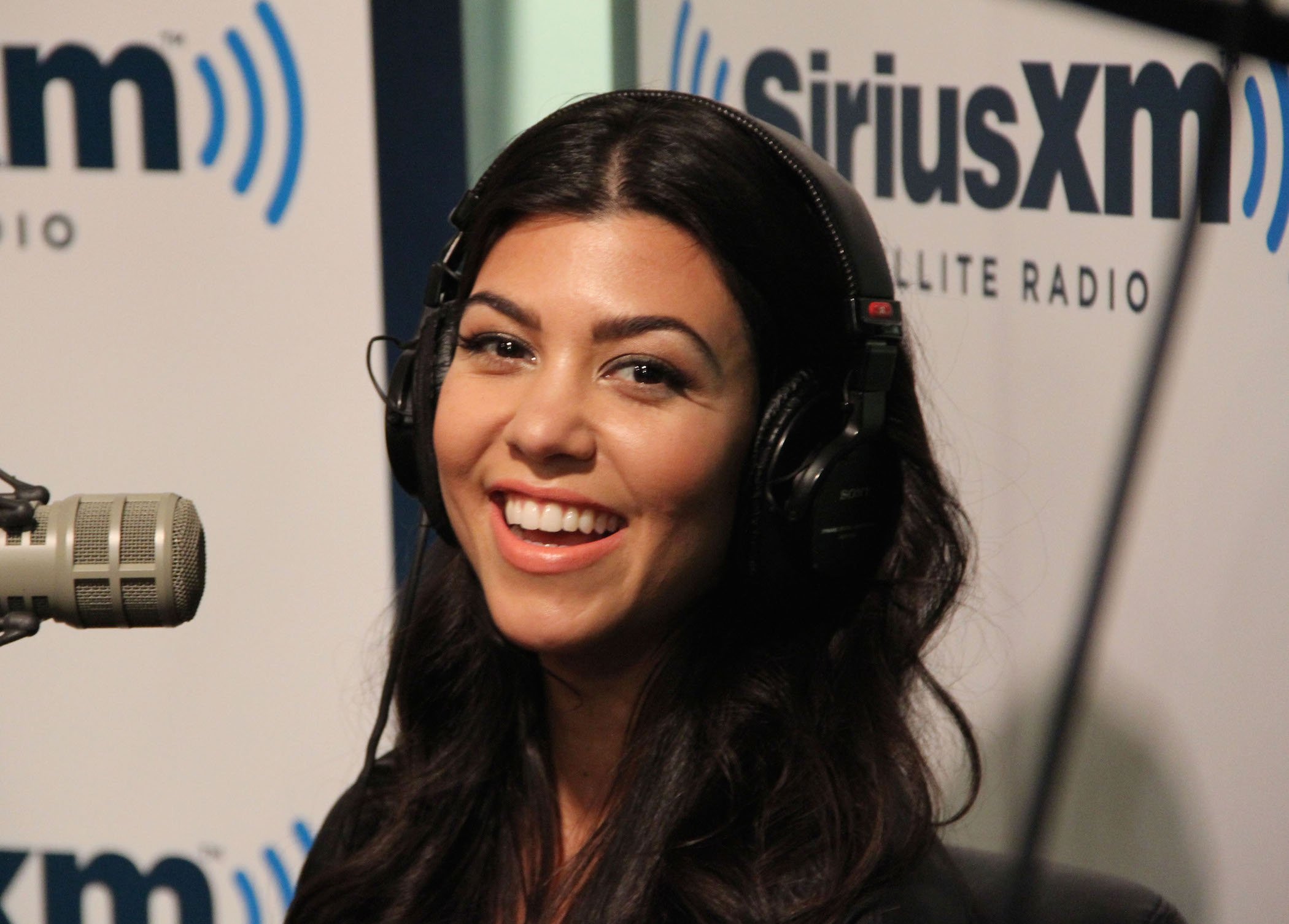 Creator and owner of Poosh and popular Instagram influencer Kourtney Kardashian is the first Kardashian child of six kids. While she is the most private and family-oriented, she is also the least successful of the sisters — which isn't saying much since they're all millionaires, aside from Kylie Jenner, who is said to have hit billionaire status. 
She's known for starring in Keeping Up With the Kardashians, having a long-time (and often complex) relationship with Scott Disick, and being a committed mother of three to Mason, Reign, and Penelope Disick.
She has recently been making noise for her unbelievable (but also controversial) chemistry with boyfriend Travis Barker. Many fans were hoping for a Scott/Kourtney reunion after years of successful co-parenting, but her new relationship suggests that's unlikely to happen any time soon.
What she wore in November
When it comes to supporting each other — whether it be through a bad break up, business venture, family feud, and more — the Kardashians are often going above and beyond for each other. With SKIMS making a ton of noise in the industry, there's no surprise that Kim Kardashian's sisters are sporting the new apparel.
In fact, Kourtney Kardashian did more than support it in November 2020. She started a trend that would make its way to other popular celebrities.
According to Page Six, the Poosh owner started the velour swimsuit trend we all know today when she posted a picture of herself going "for a dip in a plunging nude bra ($42) and thong ($26) from sibling Kim's Skims brand."
Following her wonderful debut in the pool, celebrities (including Kim K herself) were quick to jump in on the hot trend.
Celebrities that embraced the trend
Of course, the Kardashian-Jenner crew was the first to follow in Kourtney Kardashian's steps and showcase their own velvet swimsuits on their social media, with Kylie Jenner and Kendall Jenner introducing their new Pacsun collection and Kim Kardashian showcasing her perfect physique in her Skims on the beach.
Page Six also adds that "Bella Hadid was next to hop on the buttery-soft bandwagon, hitting the beach in a vintage brown velour tankini adorned with a bedazzled Playboy logo in April." Model Winnie Harlow wasn't far behind with her social media post in a beautiful "Sea Breeze Blue" velour swimsuit herself not long after.
This velour trend may have started with the eldest Kardashian in the clan, but it certainly won't end with her. Considering some of the biggest celebrity names in the industry have since adopted the trend, there's no doubt it will be summer 2021's hottest bikini trend. Ditch last year's solid and striped or snake-print two-piece swimsuits and replace them with velour. It's guaranteed to impress!