Kourtney Kardashian Shared the Food She Will Never Touch
Out of all the KarJenners, Kourtney Kardashian is definitely the one with the strictest diet. Fans of Keeping Up with the Kardashians will remember the infamous Candyland storyline where she and her younger sister, Kim Kardashian West argued about how much candy should be served at their daughters' joint birthday party. While Kardashian pushed for veggies and sugar-free options at the party, Kardashian West felt that those food items would defeat the purpose of the party.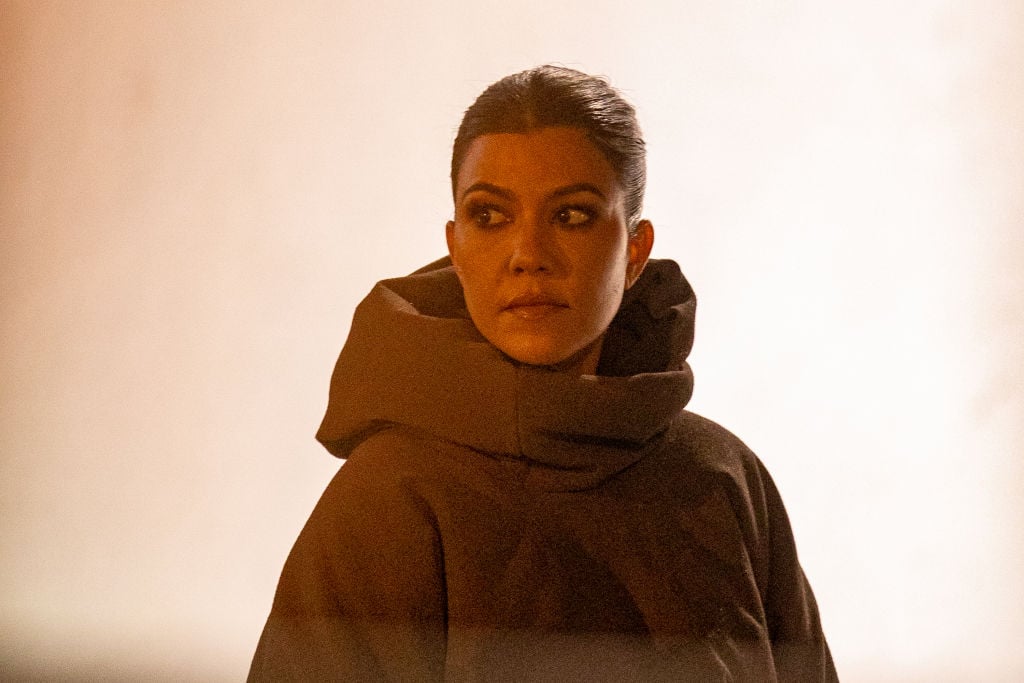 While the Kardashian sisters seem to have moved past that particular squabble, Kardashian still takes her food choices very seriously. She is passionate about making sure her friends and family purchase sustainable, organic, and healthy products. In a recent interview with Health Magazine, she admitted that she still polices her loved ones about their diet on occasion when she sees what they have in their kitchens.
Kourtney Kardashian raids her family's fridges
"I still search their refrigerators! I say, 'OK, guys, what's it going to take for everyone to stop using plastic water bottles?' I've pretty much gotten everyone switched over to boxed water or glass. But when I go to my family's houses and I see nonorganic milk or fruit or vegetables, it really bothers me—like, 'Why do you not think [organic] is better?' It really irks me," Kardashian revealed about trying to change her family's diet for the better.
What does Kardashian's diet look like?
Of course, with the exception of her kids, Kardashian doesn't expect that her family and friends to follow the diet she does. She admits to having a dairy-free and gluten-gree household because her body is sensitive to dairy. She's also tried different diets like keto and intermittent fasting, but she's not beholden to either of those 24/7. She might be the strictest Kardashian, diet-wise, but she's willing to mix things up and see how her body adjusts and adapts to different things.
The Poosh owner stays away from one thing in particular
But, there's one thing that Kardashian will not touch under any circumstances. Interestingly enough it's not something that's full of fat but something that is packed with sugar. The mom of three revealed that pop will never have a place in her diet. "I would never open a can of soda. That's just not where I would cheat," the Keeping Up with the Kardashians star said firmly. But, Kardashian has no qualms about treating herself to less than healthy food on occasion. She believes in a diet centered around moderation, rather than restriction.
Kardashian has lots of flexibility with her kids
"My mom has a good pantry in Palm Springs filled with Cheetos and Oreos and lots of junk foods. I definitely treat myself. And [recently] Kim and I did a road trip, and we stopped at a gas station and raided it—Funyuns, mini doughnuts, Chex Mix. With our kids, I try not to force it. I teach them healthy stuff, and everything in moderation. When we go to Disneyland, we eat whatever; we're not bringing our own snacks!" Kardashian revealed about her diet and how she regulates her children's diet. Clearly, the reality star has found what works for her. We'd be surprised if she didn't incorporate more of her clean eating tips into Poosh in the coming months.