Kourtney Kardashian Shares Cryptic Image With Scott Disick Amid Reconciliation Rumors
We've been keeping up with the Kardashians ever since they emerged in 2007. Yet, we're still confused as to what's going on with Kourtney Kardashian and Scott Disick.
Over the past few months, the former flames have faced nonstop rumors of a reconciliation. Though some reports have pushed back on the speculation, Kardashian just fanned it even more with a throwback post featuring her ex-boyfriend. Let's take a closer look and discuss more about their relationship, below.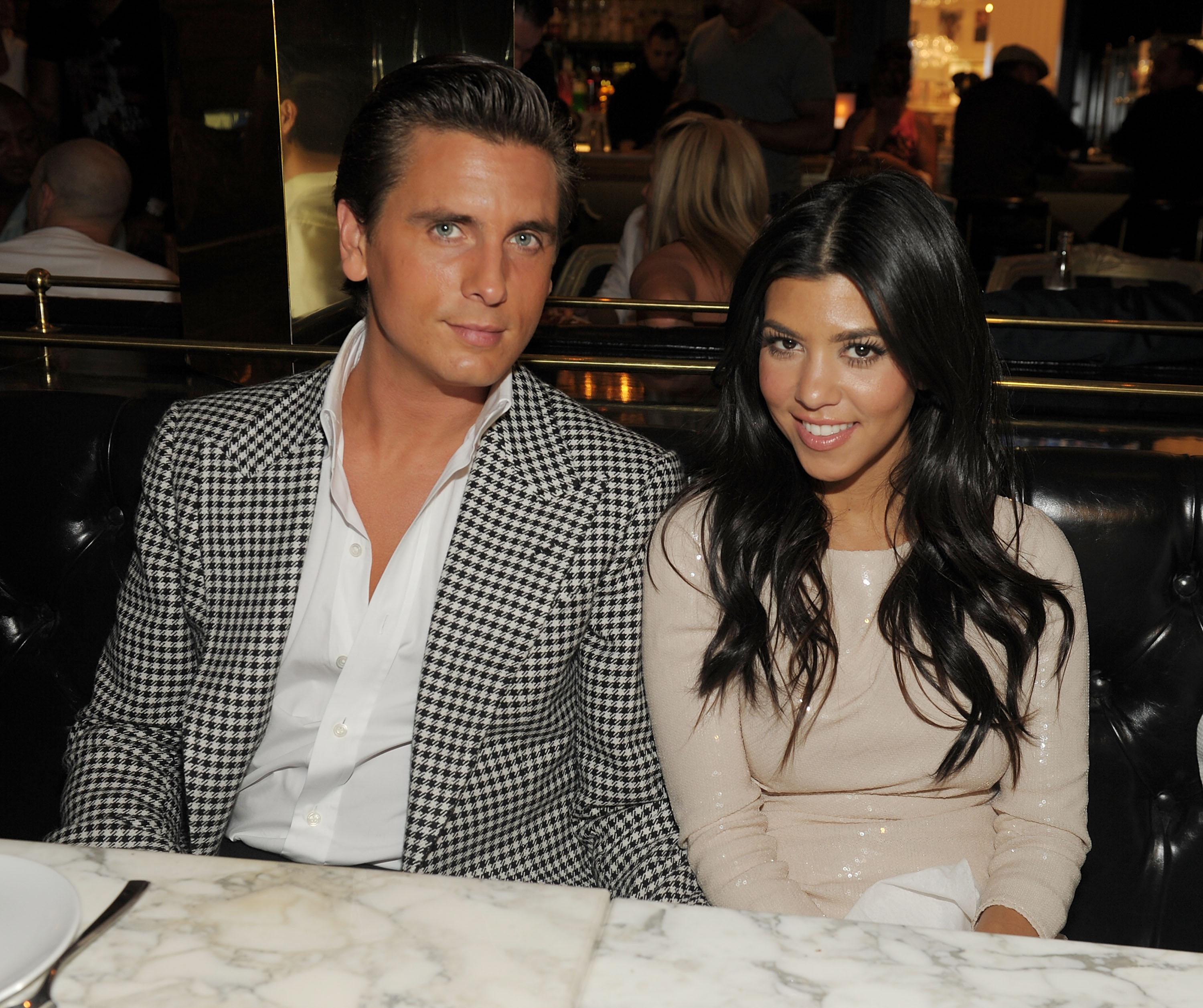 A quick timeline of Kourtney Kardashian and Scott Disick's relationship
Kardashian began dating Disick in 2006 after meeting him at a house party thrown by their mutual friend Joe Francis. They started appearing on Keeping Up With the Kardashians about a year into their relationship and grew to be fan-favorites, though there were many problems plaguing them, particularly Disick's hard-partying ways and wild behavior.
In the following years, Kardashian and Disick welcomed three children — Mason, 10, Penelope, 8, and Reign, 5 — before breaking up in 2015 when Disick got caught in a cheating scandal. But despite the split, they have remained on good terms. Kardashian and Disick co-parent their kids together and even hang out one-on-one sometimes.
Kourtney Kardashian and Scott Disick have faced reconciliation rumors in recent months
Reconciliation rumors began in May when Disick ended his nearly three-year relationship with Sofia Richie — something Us Weekly said had to do in part with his "love" for his ex. (However, other websites such as E! News have said that the breakup stemmed from their age difference and conflicting lifestyles.)
After the breakup, Disick joined Kardashian and their kids for several family vacations. Among them was a May trip to Utah, a June vacation to Wyoming (where Kardashian was seen wearing a shirt that fans say is Disick's), and a getaway to Idaho in August. He also called his ex "cute" on social media while Kardashian appeared to call him her "husband" in another post.
But despite that, source told E! News that Disick had just been relying on Kardashian for support after spending time in rehab. He checked into a facility in April for "emotional issues" stemming from the deaths of his parents but left after only a few days due to a photo leak.
"Kourtney knows how to handle Scott and he is always in a better headspace when he gets to spend time with his kids," an insider said at the time. "She has really been there for him since his rehab exit, and has had a lot of sympathy towards him."
Still, reconciliation rumors have continued
As rumors continue, Kardashian took to her Instagram Story on Sept. 24 and posted a throwback clip of her and Disick on KUWTK, without any explanation.
According to Pop Culture, the video opens with Kardashian asking him, "You know what I've been thinking about?" He responds by telling her, "Biodegradable foods, organic vegetables, moving to a farm, changing your name. Anything else?"
The clip also comes after the release of a trailer from the upcoming season where Kardashian and Disick are asked about their alleged plans to have another baby. Fans can see more of their relationship when the show airs at 8 p.m. on Thursdays on E!