Kourtney Kardashian Shares Her Best Parenting Tips, From What Her Kids Eat to Teaching 'Respect and Boundaries'
Kourtney Kardashian has a bit of experience when it comes to parenting and the interesting perspective of raising her children in the spotlight. In the April issue of Health magazine, she shares some of her best parenting tips, from encouraging healthy eating to limiting screen time.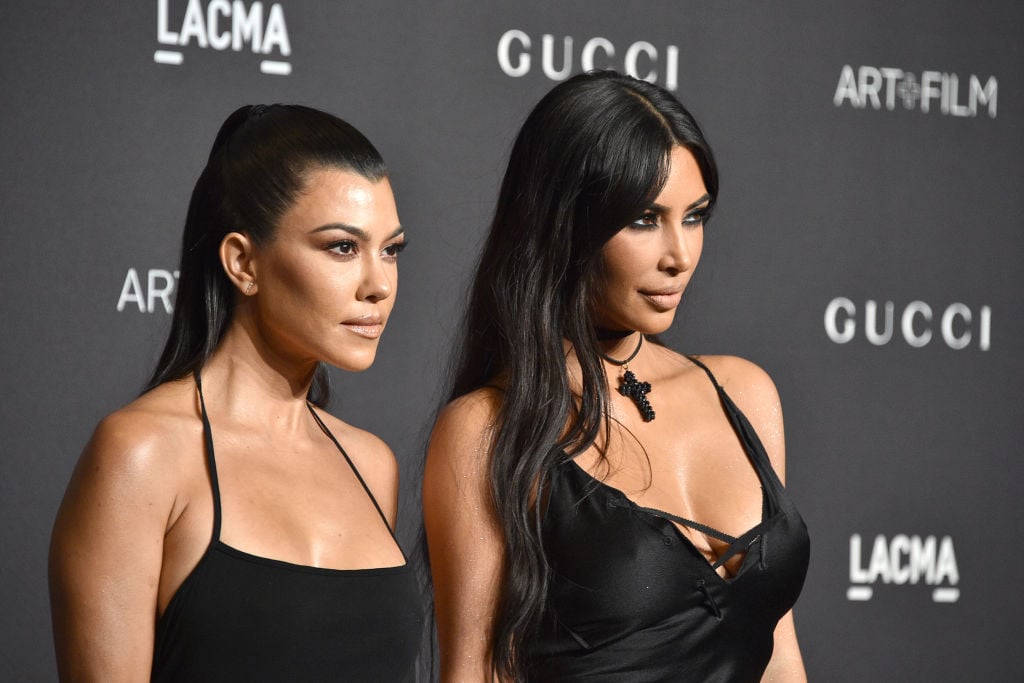 Kardashian isn't as strict with her kids' diet as you'd expect
Kardashian is all about healthy living and, while she does instill healthy eating habits for her family, she's not super militant about it. Kardashian shared her thoughts on the occasional splurge when you're living in the moment — for example, when they visit Disneyland.
She explained in Health's April 2020 Green Issue that she tries "not to force it" when it comes to the way her kids, Reign, 5, Mason, 10, and Penelope, 7, eat.
"I teach them healthy stuff, and everything in moderation," Kardashian shared. "When we go to Disneyland, we eat whatever; we're not bringing our own snacks!"
She admits that she doesn't 'always have as much patience' as she'd like
As a busy mother of three, Kardashian has found, like most moms, that maintaining patience when you have young kids is sometimes easier said than done, especially when she feels like "no one is listening" to her.
"Especially if you're on a time crunch and trying to get out the door," Kardashian explained, adding, "I don't always have as much patience as I'd like. But I try to remember, 'It's not that big of a deal, it's fine; we're going to get there.' It's about letting go of the plan — it doesn't always work out!"
Kardashian also works to have open communication with her children and believes "in being honest and giving my kids choices, but also teaching them respect and boundaries."
"I want them to feel like they can always talk to me. I try not to make them feel bad if they tell me something honest," she shared.
Kardashian shares her thoughts on positivity and limiting screen time
Kardashian works on promoting positivity, "teaching [them] about God," and quieting negativity. "Every morning on the way to school we listen to a positive playlist," Kardashian shared. "Lately it's been Kanye [West]'s Sunday Service album."
Part of parenting children these days is finding the balance with social media and limiting screen time, both of which Kardashian is very aware of. "I try to set boundaries because I notice how much better I feel when I'm not on it as much," she noted.
"I put my phone in the bathroom at nighttime," Kardashian continued. "My kids don't have phones, but I make sure that all the devices in the house — iPads and computers — have the Night Shift [it reduces blue light] on 24 hours a day." She also shared that there are "time limits" on using devices.
She's spending less time on KUWTK
The Poosh founder decided that the demands of filming Keeping Up With the Kardashians were taking a toll and that it was time to step back from the show.
"I've been taking less time with filming and, in general, with work," she shared with Health magazine. "My sisters don't like when I say 'setting boundaries,' but it's more about a schedule. I try to make myself available to my kids to really be a mom. And I want to be in charge of my time and schedule in order to do the things that are bringing me happiness."
She added, "I'm really trying to put my energy into things that are fulfilling and enjoyable."