Kourtney Kardashian Shares Why Keeping Her Relationships Private Is So Important Now
Kourtney Kardashian's relationships aren't going to get any camera time on the reality show Keeping Up With the Kardashians for a very good reason, she explains.
Kourtney Kardashian is serious when it comes to implementing boundaries with the cameras that have followed her around for Keeping Up With the Kardashians. Things came to a head in season 17 of the reality show as she said she reached her breaking point over the lack of privacy. When Kardashian chatted with Jason Kennedy for his E! show In the Room, Kardashian explained why she wants to keep her relationships private after sharing so much of her past relationship with Scott Disick.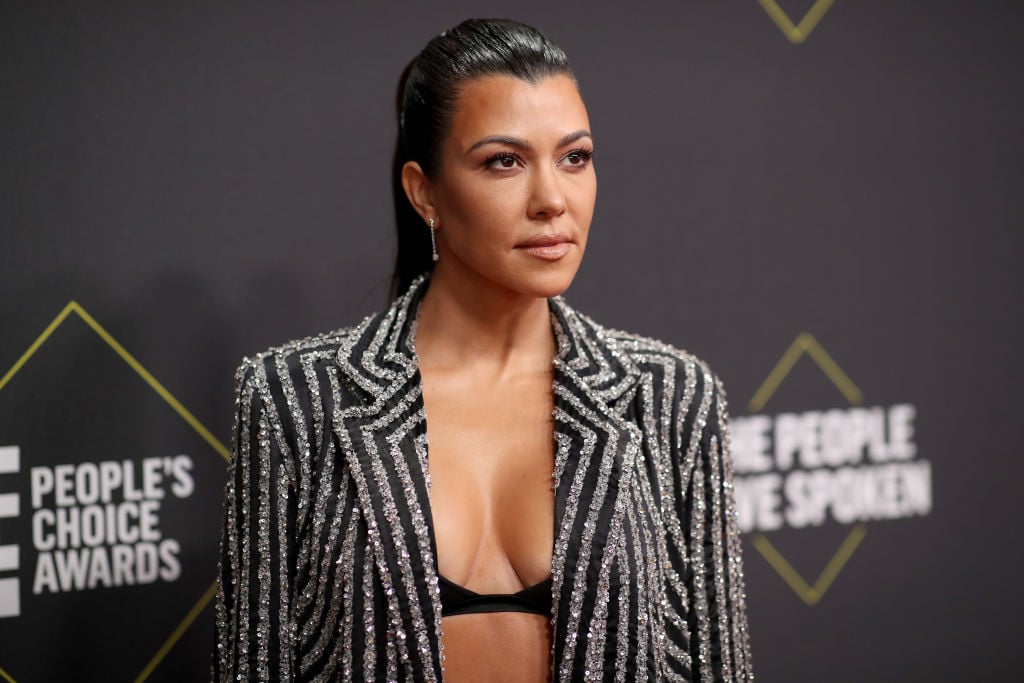 Kardashian explained why her relationships are off-limits
During her sit down with Kennedy, Kardashian shared the reason behind her decision to keep more of her life out of the spotlight.
"The only thing I really don't share is my relationships," Kardashian stated. "Scott and I, for 10 years being together, our whole relationship was on the show and I felt like the toll that it took on us — you know, there were other things too, obviously — I felt like it was hard on our relationship."
Given that experience, she says she will "never share a relationship again" though she did note that she is "content" right now. Marriage isn't out of the question, either.
"I feel like I'm really content, but I think if it was the right situation, I think it's something that I would want," she shared. "But, I don't feel like it's missing."
Kardashian is in a 'new season' of her life
Kardashian says she's coming into a "new season" of her life after turning 40 this year. The mother of three is focusing more on spending quality time with her children and less time in front of the cameras.
"I feel like I've finally got to the place where I can balance being a mom and working," Kardashian explained during the interview. "I've always done both obviously, but it used to be where I would work a lot more. So I've really shifted my focus."
Part of this new chapter involves being more present for her family. "My kids have always been my top priority, but I never had time with them after school to, you know, do their homework or go to their activities," she shared. "They all really need one-on-one time with me, so making an effort to do something is time consuming. It's like my whole life."
Kardashian also confessed that she had been "feeling just really unhappy," adding, "Like, I felt like I was on a hamster wheel. I just felt like something needed to change."
Kardashian and Disick successfully co-parent their kids
Despite her whole relationship with Disick being fair game for the reality show cameras, their split was amicable and they work hard at being successful co-parents.
Disick shared how they've found success at co-parenting in a 2019 interview with Us Weekly. "The truth is, my problems shouldn't affect the kids. Just because their mother and I couldn't make it as a perfect, romantic couple shouldn't have anything to do with the kids. They don't deserve our mistakes, so we figured out a way," he noted.
He continued, "We still need to be as honest and as good to each other as if we were together. Let's raise these children together and that's it. We live a few miles apart and it's simple."