Kourtney Kardashian Shows Off the Bizarre Way She Eats a Kit Kat
Kourtney Kardashian is once again showing off how she eats a Kit Kat candy bar and it's bizarre to say the least.
Kourtney Kardashian has a unique way of eating a Kit Kat candy bar and she's spoken about it and demonstrated it in the past, but she's just reminded everyone again in a new interview.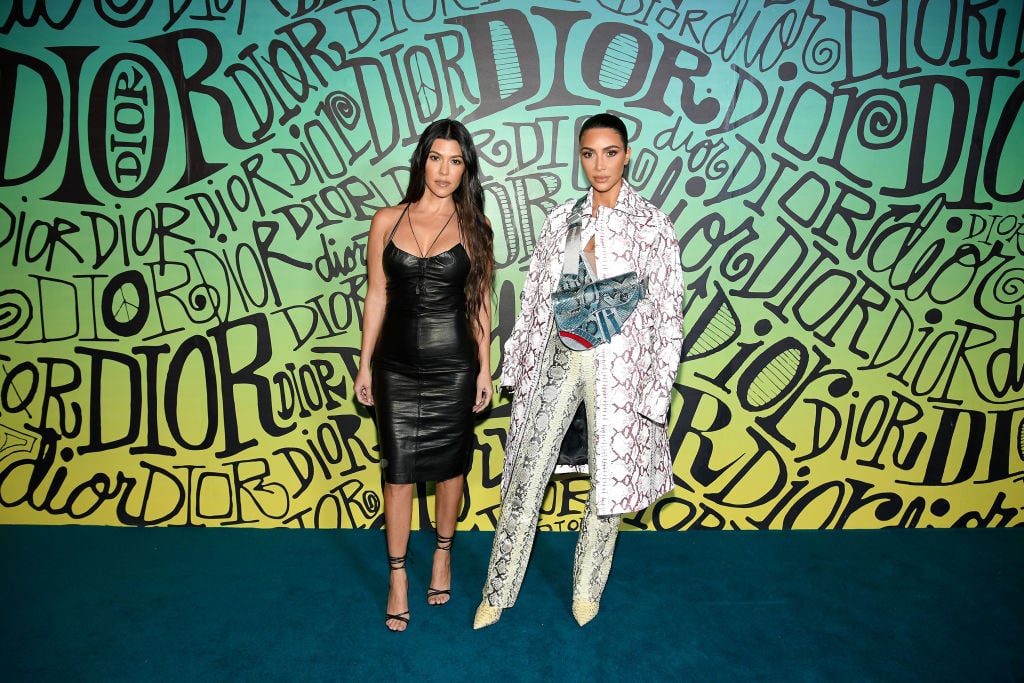 Kardashian learned the candy bar trick from her sister
In a 2016 video, Kardashian demonstrated the bizarre way of eating a Kit Kat, a trick she said she learned from her sister Kim when they were young. It starts with breaking off a piece of the candy bar, which most people subscribe to, but then it takes an interesting turn.
Kardashian gives the step-by-step instructions in the video and, if nothing else, it does prolong how long it takes to eat the candy, allowing her to deconstruct the inside wafer pieces and truly enjoy each element.
Here's how Kardashian eats a Kit Kat bar
Kardashian explains the process, sharing, "First you break off the piece, like one piece" before eating off the chocolate on each end. She admitted she bit off a bit too much, however, as you're not supposed to crunch the inside bit just yet.
For the next step, it involves some precision work, in the same technique as eating corn on the cob, as she explains, "Then you eat the chocolate down each side."
The next step requires some surgery, she shares, explaining, "You pull the top layer off and you eat that." That's followed by pulling off the bottom piece and eating that.
To finish, she shares, "You eat the middle piece, which is so good" and she explains it's "the best part of the whole Kit Kat."
She's so sold on this way of eating the candy bar that she promises once you try it, "you will never eat a Kit Kat any other way," as she explained, "it's pretty life-changing."
During her tutorial, she shared, "By the way, this tastes so much better… I would never even dream to eat a Kit Kat and just like bite into it."
Kardashian shows off her eating hack again
In her interview with Jason Kennedy for his In The Room show, he learns the technique from the master herself. Kardashian tells him, "This is the only way I could eat a Kit Kat."
He's not so sold on the idea, however, telling her, "It looks like a small possum has been attacking this thing."
They do talk about some more important things during the interview as well, such as Kardashian's decision to take some time away from Keeping Up With the Kardashians. When Kennedy talked to her about "a new season in her life," she explained how true that is.
"I feel like I've finally got to the place where I can balance being a mom and working," she shared. "I've always done both obviously, but it used to be where I would work a lot more. So I've really shifted my focus."
Spending time with her children is a priority and that's hard to balance with all of the things the Kardashians have going on. "My kids have always been my top priority, but I never had time with them after school to, you know, do their homework and go to their activities," she noted. "They all really need one-on-one time with me, so making an effort to do something is time consuming. It's like my whole life."
Finding that balance was challenging and she admitted to "feeling just really unhappy" for some time. "Like, I felt like I was on a hamster wheel. I just felt like something needed to change," the Poosh founder noted.