Kourtney Kardashian and Travis Barker Dress as Sid Vicious and Nancy Spungen for Halloween
Kourtney Kardashian and Travis Barker's relationship has been making headlines ever since the two stars started dating in 2020. The recently-engaged couple most recently showed off their love for each other in a unique way – dressing as ill-fated lovers Sid Vicious and Nancy Spungen. 
Here is the infamous story of Sid and Nancy, why Kardashian and Barker dressed up like them, and how fans are reacting.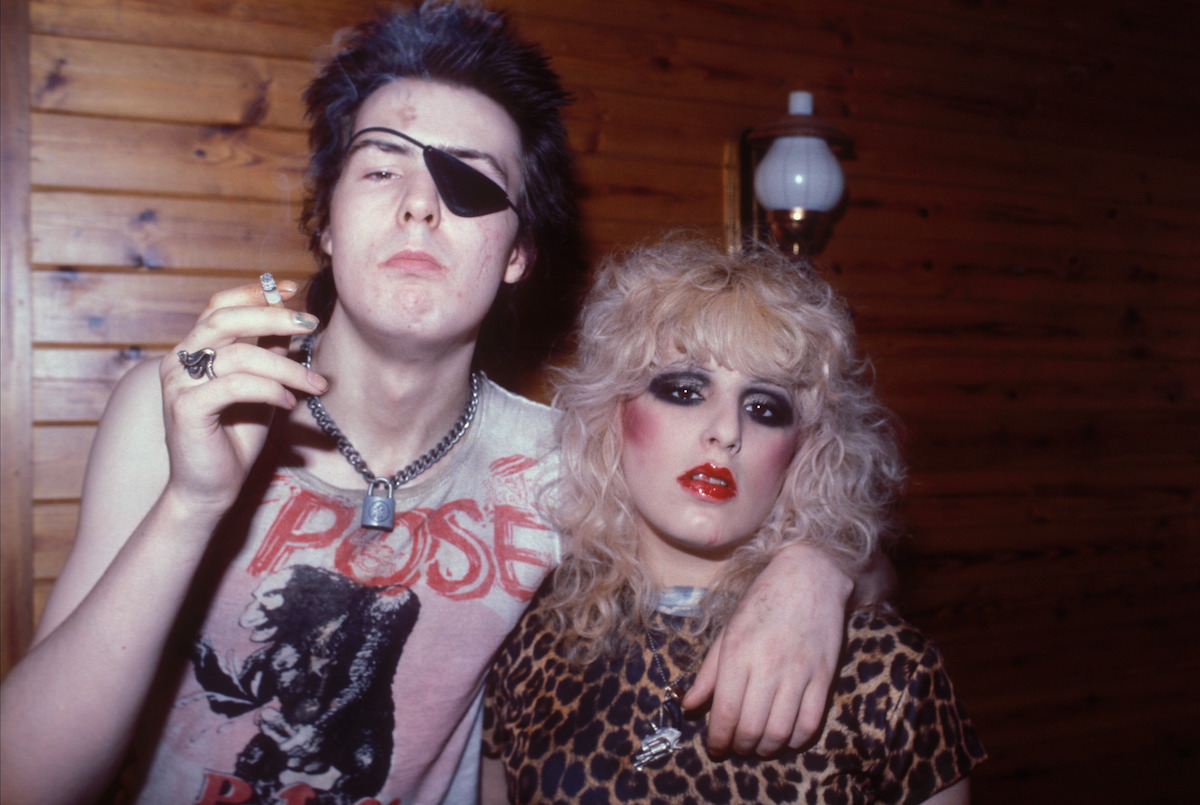 The story of Sid Vicious and Nancy Spungen
Sid Vicious, whose real name was Simon John Ritchie, was the bassist for the English punk rock band Sex Pistols. His relationship with teen groupie Nancy Spungen was known for being intense, passionate, and drug-fueled. 
In Oct. 1978, Vicious claimed he woke from a drugged stupor to find Spungen dead in their hotel bathroom at the Hotel Chelsea in New York. She bled to death from a stab wound in her abdomen. Spungen was only 20 years old. 
Vicious was arrested and charged with her murder. 10 days after Spungen's death, Vicious attempted suicide. He ultimately died of an overdose in Feb. 1979, about four months after Spungen's death. Vicious was 21 years old. 
Kourtney Kardashian and Travis Barker dressed as Sid Vicious and Nancy Spungen for Halloween
Reality star Kourtney Kardashian and drummer Travis Barker, who got engaged in October, paid tribute to Sid Vicious and Nancy Spungen by dressing up as the iconic duo for Halloween. 
Kardashian wore a blonde wig while Barker donned fake dark tresses to make themselves look like the troubled couple. They recreated famous photos of Vicious and Spungen and posted them on social media. Kardashian captioned the images, "till death do us part." Barker commented, "🥀 our love will never dieeee."
The costume choice makes sense for the couple since Barker is considered a punk rocker thanks to his involvement in bands like Blink-182, Transplants, Boxcar Racer, and The Aquabats. Since Kardashian is Barker's future wife, she may have wanted to show her devotion to Barker by dressing up as his character's counterpart. 
Fans are giving mixed reactions to the couple's costumes on social media
Fans weren't quite sure what to make of Kardashian's and Barker's costumes. Some loved the looks, while others failed to recognize the historical reference. And many found the costumes offensive. 
One Instagram user commented on Kardashian's photos, "Ummmm….Nancy Spungen was murdered by Sid Vicious. What's next year's costumes? Nicole and OJ"
Another fan wrote, "Okay but Sid killed Nancy 🤭🤭" while another commented, "This is really embarrassing."
One fan who seemed offended commented, "'Till death do us part'… Y'all are here for it without realizing sid killed Nancy and this is such a disrespectful post man…"
Another commenter shared the sentiment and wrote, "Riiiiiiight, heroin junkies with major domestic abuse issues. But glorify that 'aesthetic' 😒"
Kourtney Kardashian's sister, Khloé Kardashian, didn't recognize the couple's costumes. She wrote, "Am I stupid for not knowing who you guys are lol 🤦🏼‍♀️ I guess everyone is about to say something very obvious in the comments. 3,2,1….."
How to get help: In the U.S., contact the Substance Abuse and Mental Health Services Administration helpline at 1-800-662-4357.
How to get help: In the U.S., call the National Suicide Prevention Lifeline at 1-800-273-8255. Or text HOME to 741-741 to speak with a trained crisis counselor at the free Crisis Text Line.