Kourtney Kardashian and Travis Barker Hit a Big Pandemic Milestone
News about Kourtney Kardashian and Travis Barker has been all the rage lately. Everywhere we look, we see photographs of the smitten couple, and they seem to be getting more serious by the day. Now, Kourtney Kardashian and Travis Barker have hit a big pandemic milestone. Keep reading to learn more about their relationship and the newest
Kourtney and Travis have known each other for years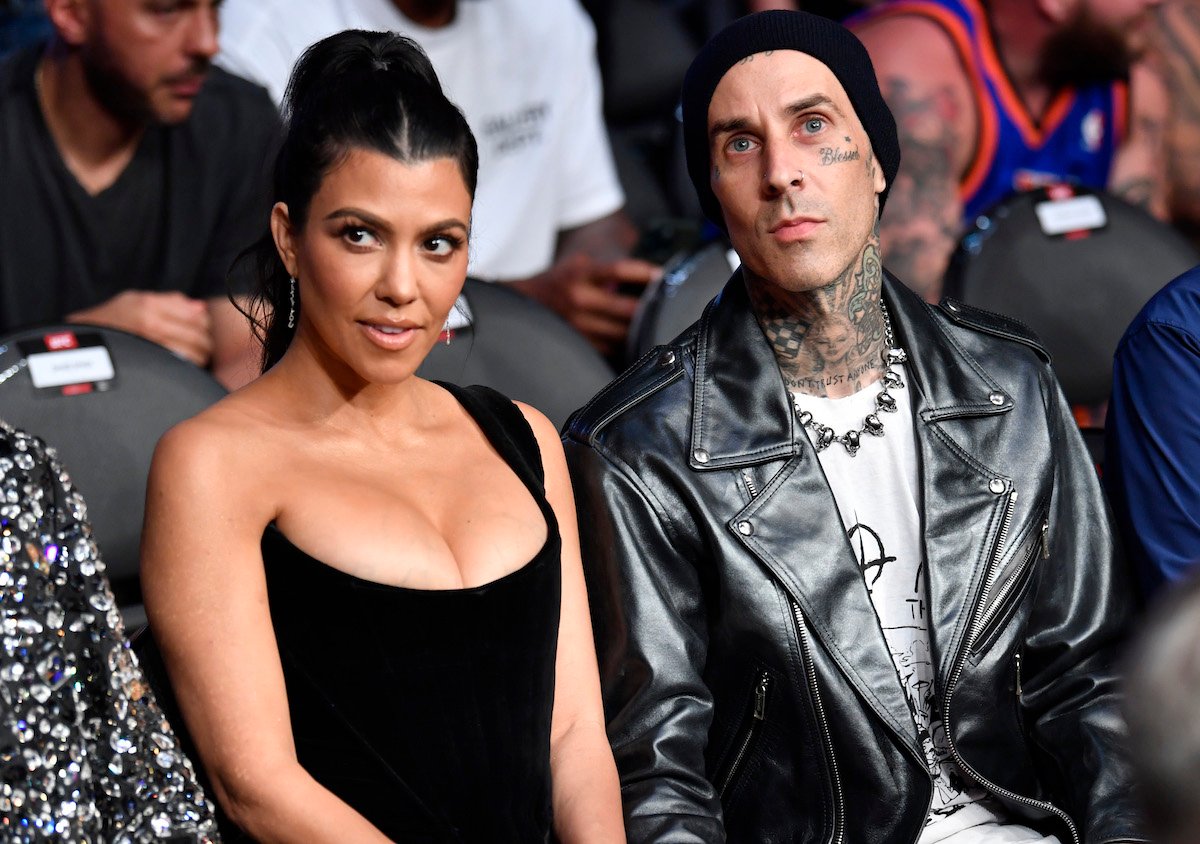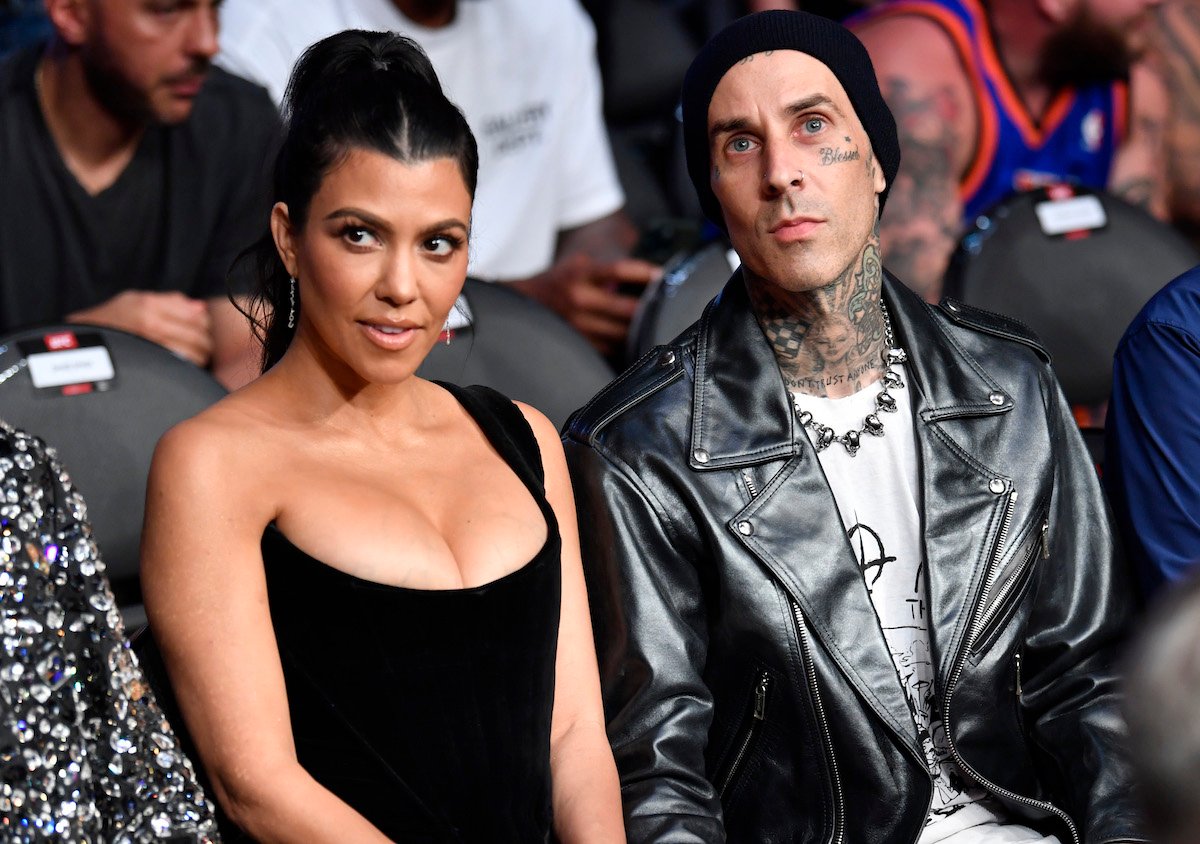 Kardashian was with her ex-boyfriend, Scott Disick for years, so what happened when she finally moved on with Barker? Us Weekly reports that the two started out as friends before beginning their steamy relationship, and things just seem to be getting better. It was when the musician left comments on Kardashian's Instagram posts that people started talking — especially since they had been spotted out as early as 2018.
The pair were seen having dinner together a few years ago and even attended an evening church service. The reality star and Barker don't live too far from each other, and he says that he "had a crush on her, and we were flirtatious, but nothing ever happened." Barker added that they would "hang out," and it looks like Kardashian finally began seeing things in a new light.
Although Cosmopolitan reports that the two have known each other for several years, it wasn't until not too long ago that things took a romantic turn. Barker admitted that he used to have dreams about the oldest Kardashian sister, and in early 2021, the dating rumors were officially confirmed. Kardashian is even close with Barker's daughter, and according to a source close to the couple, "Kourtney and Travis are very close, and they have unreal chemistry."
Before long, the two confirmed that they were in a romantic relationship, and judging by the headlines that occur on a daily basis, they just can't seem to keep their hands off each other.
Kourtney Kardashian and Travis Barker hit a big pandemic milestone
Every relationship moves along at its own pace, and now Barker and Kardashian seem to have reached a new level. So, what is the big pandemic milestone that they recently hit? Page Six reports that Kardashian received a major haircut — and she didn't go to an exclusive salon to do so. It turns out that the reality star let her boyfriend have a go with the scissors, as he appeared to have cut off quite a few inches of her long, dark locks.
Though we have yet to see the finished product, she posted a picture on Instagram that featured a chopped-off length of hair and included the caption, "Haircuts by @travisbarker." For someone like the former reality star, this is a huge deal. With loads of engagement and even pregnancy rumors that have been surrounding the high-profile couple, it makes sense that Kardashian would trust her boyfriend to give her a new look, and we can't wait to see what he did.
Someone like Kourtney doesn't like to relinquish control
It is obvious from seeing Kourtney in action all these years that she has a very strong personality. According to Daily Local, her mom, Kris Jenner, even says that her oldest daughter is the "hardest to manage," proving that she likes to be in control of things herself. Jenner even said that Kardashian gives her "lip" all the time — and there have been several instances on the family's reality show Keeping Up with the Kardashians when we have seen Kourtney's stubborn side.
As Celebrities Galore points out, Kourtney has a unique personality type. She has endless energy, and once she sets her mind on something, there is no turning back. It goes without saying that it is hard to imagine Kardashian letting anyone tell her what to do, and that she prefers to make decisions all on her own.