Did Kourtney Kardashian and Travis Barker Just Get Married in Disneyland? Some Fans Think So
Kourtney Kardashian and Travis Barker spent their Fourth of July weekend at Disneyland. Some fans think the couple may have eloped during the trip.
The Kourtney Kardashian and Travis Barker rumors have struck again. This time, many fans think that the loved-up couple may have secretly tied the knot during a trip to Disneyland with Barker's children. What sparked the marriage rumors? As it turns out, it all has to do with one simple accessory Kardashian sported during the trip.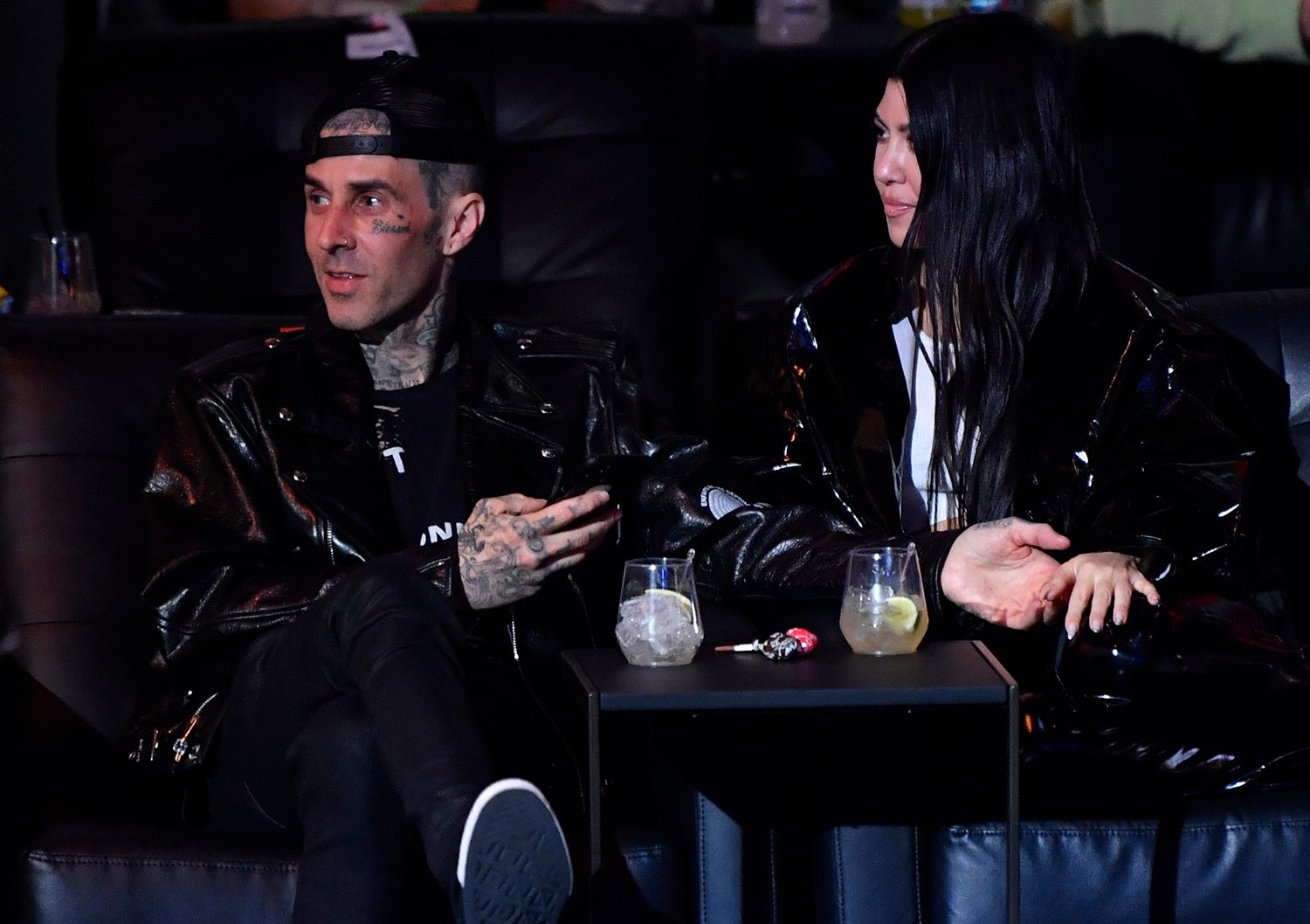 Kourtney Kardashian and Travis Barker spent the Fourth of July holiday in Disneyland
It all started with a Fourth of July weekend getaway to the happiest place on Earth. As People reported, Kardashian and Barker headed off to Disneyland to celebrate the holiday with Landon and Alabama, Barker's kids with ex Shanna Moakler. Kardashian's youngest son, Reign, also joined the group.
According to People, Kardashian and Barker shared a few snaps of the outing on their Instagram Stories. The images showed Landon and Alabama riding the carousel together, Kardashian and Barker rocking matching shoes, and a beautiful family photo. Later in the evening, Kardashian shared a photo of the fireworks display.
The outing looked to be a fun bonding experience for the close-knit family. However, some fans think that the trip may have also served as a place for Kardashian and Barker to get married privately. After all, they have previously taken a few trips to the theme park, so it may hold special value to the couple.
Here's why fans think Kourtney Kardashian and Travis Barker got married
One particular photo from the Disneyland trip sent fans into a frenzy. According to The Sun, a fan snapped a selfie with Kardashian and Alabama. Barker's daughter posted the image on her Instagram, but quickly removed the image. However, the gossip page Not Skinny But Not Fat, run by podcast host Amanda Hirsch, reposted the photo on its feed.
The snap showed Kardashian posing in a pair of white bridal Minnie ears beside Alabama, who wore normal ears. The accessory sent fans into wild speculation in the comments section.
"No Disney fan wears the bridal gear unless there's a reason," one fan wrote.
"Usually you wear that when your a bride at Disney either pre-wedding or post for honeymoon," another person added.
Some fans wondered if Kardashian and Barker didn't get married, but instead got engaged at the park. On the other hand, a handful of fans guessed that the ears may have belonged to the fan and Kardashian swiped them for the photo.
"Obviously the fan's ears but Kourt know exactly how to ruffle all the feathers," one person wrote.
For what it's worth, a source close to Kardashian revealed back in April that the Poosh founder is not "considering" a marriage with Barker because of how it might affect her ex, Scott Disick. However, that hasn't stopped many fans from begging the couple to tie the knot.
Kourtney Kardashian has sparked plenty of engagement and pregnancy rumors
Kardashian has already left fans speculating about many aspects of her relationship with Barker. At one point in early June, engagement rumors circulated when a close friend of Kardashian's left a bride emoji comment on one of her photos.
More recently, many fans began to wonder if Kardashian and Barker are expecting. As Screen Rant reported, Kardashian has left what seemed to be many hints on social media about a potential pregnancy. She posted a cryptic collection of images that appeared to indicate a December due date.
Of course, this may very well also just be wishful thinking from her and Barker's devoted fans. Their fan base can only hope for a big and not-so-subtle reveal if Kourtney Kardashian and Travis Barker ever do get married and have children.
RELATED: How Close in Age Are Kourtney Kardashian's and Travis Barker's Kids?