Kourtney Kardashian Used a Bible Verse in Response to Criticism About Donating to Charity
The stars of Keeping Up With the Kardashians come under fire a lot for their lavish lifestyles and for appearing to not give back as much as they can. Often the stars ignore such accusations but recently the eldest, Kourtney Kardashian, clapped back to a commenter calling her generosity into question over Instagram.
The comment mentioned how NBA star Stephen Curry and his wife are donating to help kids that can't get food now that schools are closed due to COVID-19 and asked Kardashian directly: "The Kardashians are worth a lot more money than they are. How are you and your family using your platform for the good of others during these times of darkness in the world?"
Kourtney Kardashian's response to the criticism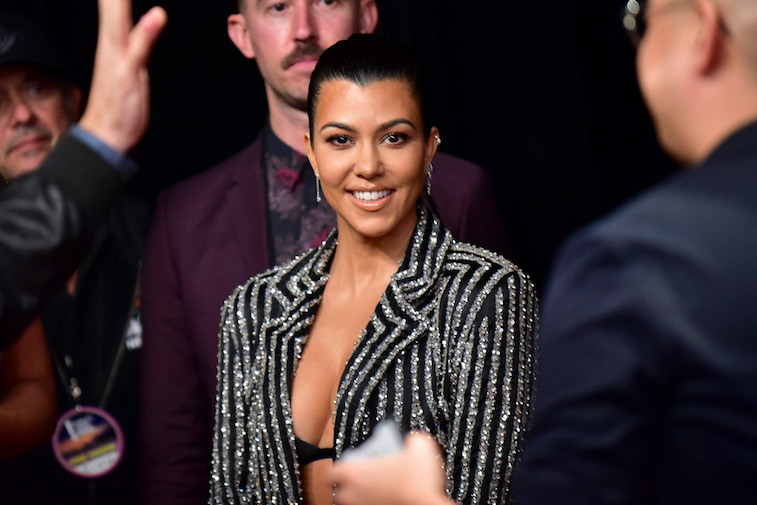 Kardashian replied directly to the comment with only a Bible verse taken from Matthew 6:2: "Thus, when you give to the needy, sound no trumpet before you, as the hypocrites do in the synagogues and in the streets, that they may be praised by others. Truly, I say to you, they have received their reward."
The implication of the verse is that she may give, but she's not going to tell the world about it. While this may sound like a cop-out to some, it is consistent with statements other family members have made in the past and is in line with how the Kardashian sisters say they were always raised.
Fans and critics alike seem to be split on whether or the family really does give a lot more behind the scenes, or if explanations such as these are just meant to deflect criticism.
Robert Kardashian taught his daughters not to boast about charity
Khloé Kardashian has spoken out on similar issues in the past via her own website and app. In 2017 she wrote about how she was frustrated with the opinion that she wasn't giving enough, and said "big or small, it ALL counts!"
She went on to describe her childhood with her mother, Kris Kardashian, and father, the late Robert Kardashian, teaching her and her sisters about the lives of others. The parents used to take the girls down to one of LA's poorest areas, Skid Row, to teach them about how others live very different lives.
She said Robert Kardashian grew up less fortunate and that he always wanted to teach his kids about how fortunate they are.
"My dad always said to not be boastful about the charity work you do. Ask yourself if you are helping to benefit others or for a self-serving purpose," she wrote, adding that she hated when people throw their charity work around.
Kourtney Kardashian may have taken the criticism to heart
Despite her response initially, since that comment exchange went down, Kourtney Kardashian has addressed children in need more directly via an Instagram post: "The thought of a child-or anyone-not being able to have a meal during this pandemic breaks my heart. If we're able to, it is important to give back to our local communities."
She linked to the profile for the Red Eye, Inc. which runs the Watts Empowerment Center. The group's message more focused on what it calls "creating social cohesion" and it's unclear exactly what they will be doing to specifically help, if anything, during this global pandemic, but Kardashian said she loves the work they do. She shared further details on how to donate in her Instagram Stories.
The Kardashians famously saved the Watts Community Center back in 2018 when it was close to shutting down, and to this day, the Red Eye, Inc website banner reads: "Help the Kardashians and Jenners bring hope to the girls and boys of the Watts Empowerment Center!"