Is Kourtney Kardashian Vegan?
If you've been keeping up with the Kardashians for the last few years, then you probably know all about Kourtney Kardashian's commitment to a healthy lifestyle. Being a major devotee to a low-carb, high-fat eating plan, Kardashian adheres to a pretty strict diet as she is dedicated to eating clean and healthy. But despite sticking to an "extreme" gluten and dairy-free lifestyle, is Kardashian actually vegan?
Here's everything we know so far.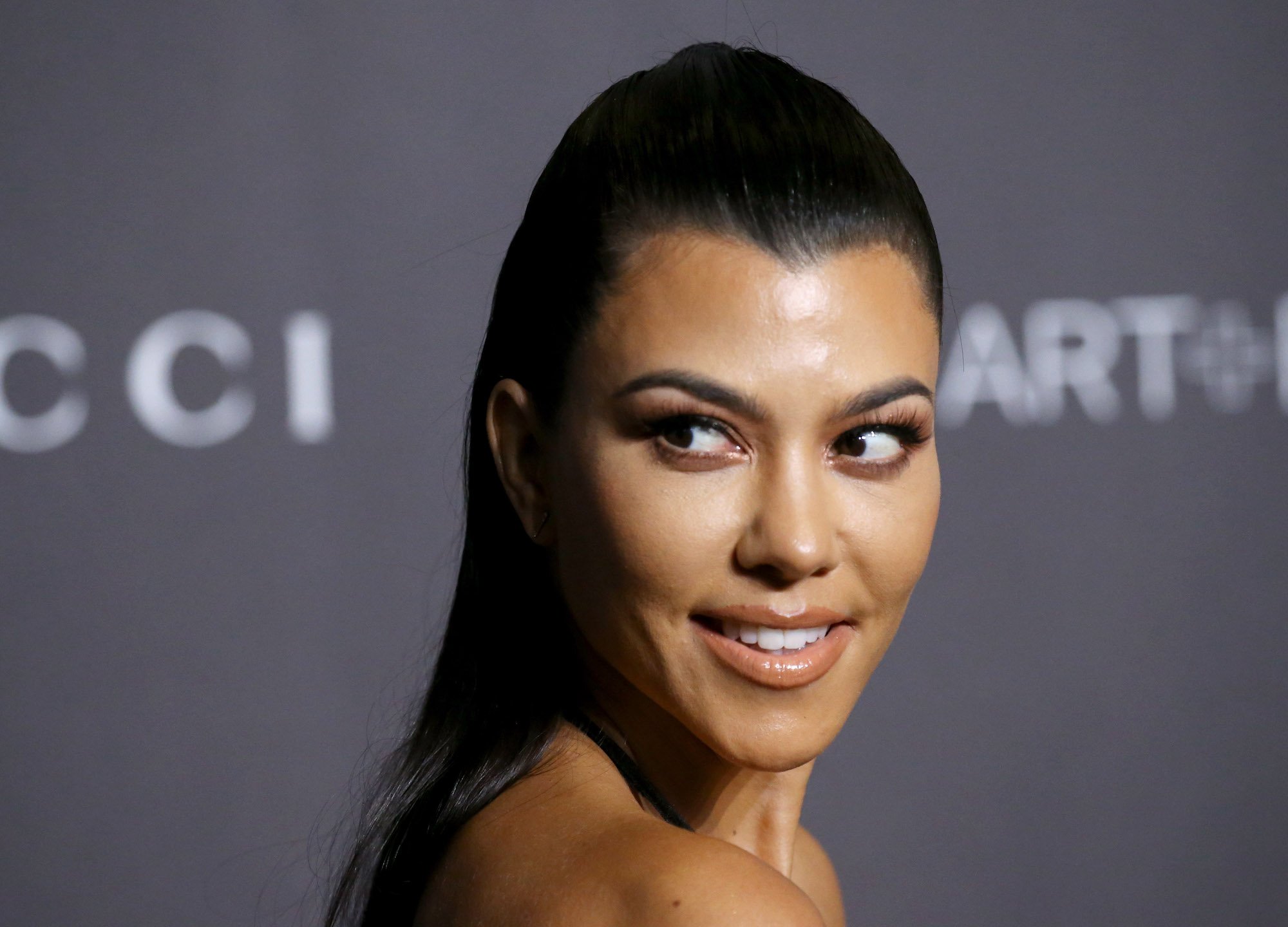 Kourtney Kardashian follows a vegan diet
Health and wellness seem to permeate Kardashian's whole life.
The eldest Kardashian sibling is known for living a strictly organic, gluten-free, non- GMO, vegan, dairy-free, ketogenic lifestyle that has improved her quality of life over the years.
RELATED: What Does Kourtney Kardashian Eat? Her Diet, Revealed!
"I love doing a keto diet, though I'm not doing it now. I noticed my body change for the better," she told Health magazine in April 2020. "I [also] love intermittent fasting. I try to do that all the time. Sometimes if I've had a normal day of eating and I'm pretty full, instead of having dinner, I'll have some bone broth, especially if I'm not feeling well or starting to get sick."
Though Kardashian's approach to eating resembles a vegan diet, we wouldn't go as far as to say she practices veganism. Since she still eats lean proteins, like fish and chicken, Kardashian isn't a full-fledged vegan.
However, she is still an advocate for non-processed, dairy/gluten-free foods, which are dietary guidelines her whole family is currently following.
Kourtney Kardashian cut out gluten and dairy from her kids' diets
Eating healthy has helped Kardashian look and feel great, so it shouldn't come as a surprise that she's implemented clean eating into her children's diets.
While speaking with Health magazine, the Poosh founder revealed that all three of her kids: Mason, Penelope, and Reign, are gluten-free and dairy-free.
RELATED: The Surprising Foods Kourtney Kardashian Allows Her Kids to Eat
Though overhauling her family's diet wasn't a necessity, Kardashian said that it has improved their quality of life.
"I kept battling with myself back and forth — like, why am I doing this diet? I have always felt fine before when eating dairy and gluten, but I do believe that we have one life to live and I would like to live it feeling my best," Kardashian wrote in a post on her app, per People. "I have noticed a great positive change in behavior with my children when we stick to a gluten-free and dairy-free diet. I don't think everyone needs to eat this way but we had muscle testing done, which showed we all have sensitivities to corn, gluten and dairy."
Kourtney Kardashian likes to indulge occasionally but stays away from 1 junk food item
Though she and her children follow healthy diets most of the time, Kardashian says that she allows them — and herself — to indulge in treats every once in a while.
"With our kids, I try not to force it. I teach them healthy stuff, and everything in moderation," she told Health magazine. "When we go to Disneyland, we eat whatever; we're not bringing our own snacks!"
While she loves snacking on goodies like Cheetos, Oreos, Chex Mix, and even Funyuns, Kardashian admitted that there's one food she will never consume.
"I would never open a can of soda," she said. "That's just not where I would cheat."