Kourtney Kardashian's Comments on Travis Barker Picture Are All About Scott Disick
Kourtney Kardashian and Travis Barker are wildly passionate about each other and aren't afraid to express that. Since going public with their relationship, the pair have been putting their love on display on Instagram, regularly flaunting and gushing about one another in posts. The Poosh founder shared another sweet photo with her beau during the week of April 25, but many of the comments under Kourtney Kardashian's Travis Barker picture are about Scott Disick.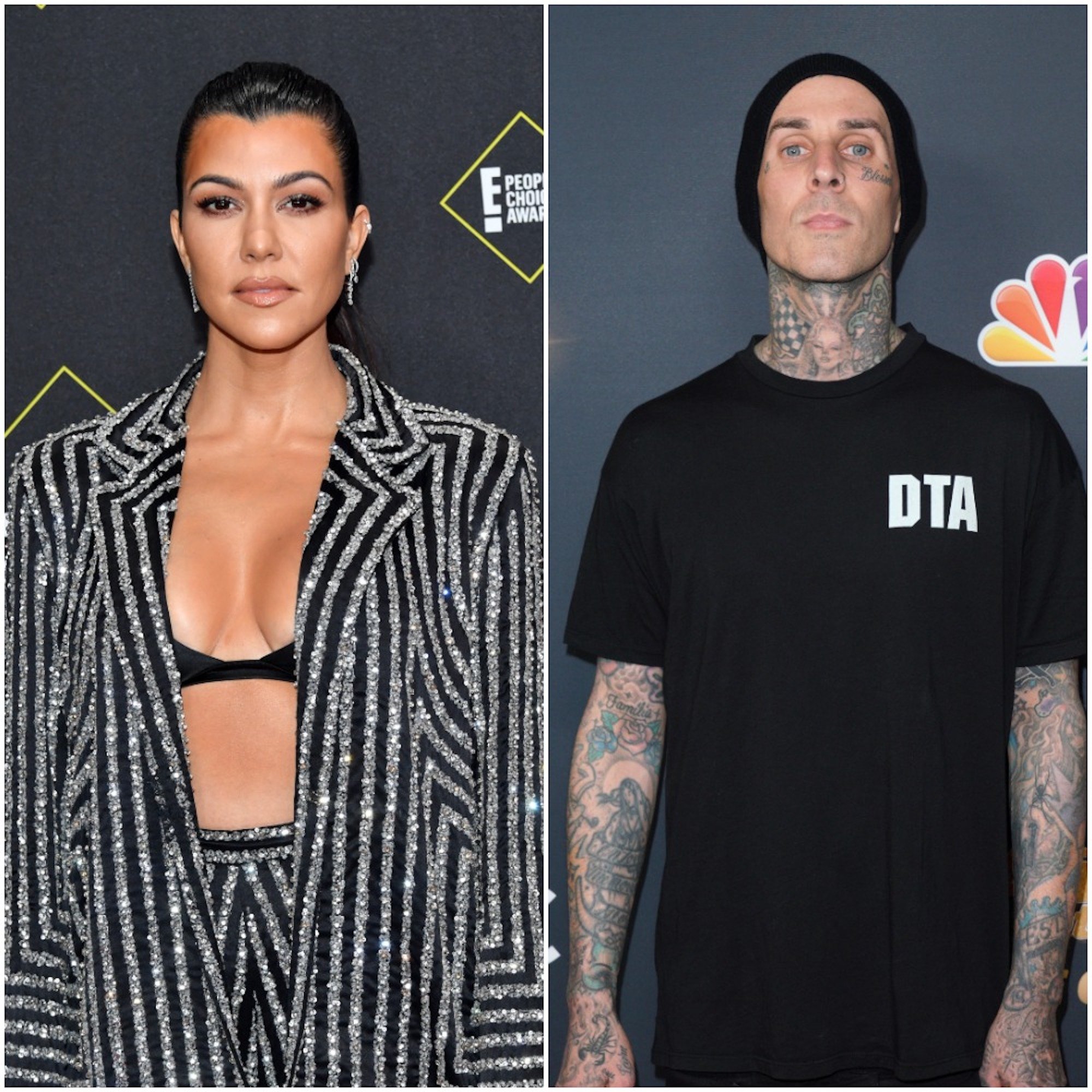 Kourtney Kardashian and Travis Barker are on a hot streak
Kardashian and Barker, who were longtime friends, reportedly started dating in 2020. But the public didn't catch on until January, when the two were seen hanging out at Kris Jenner's house in Palm Springs, California.
"Kourtney and Travis are officially a couple," a source told Us Weekly at the time. "They have been close friends for years and have been dating for a couple months. Travis is very smitten with Kourtney and has been for a while."
Kardashian and Barker eventually confirmed the reports in February and have been making headlines ever since. The pair always look loved up and happy together in the photos they post and seem to be building a serious relationship.
RELATED: 'KUWTK': Khloé Kardashian Cheers Up Kim Kardashian West by Grilling Kourtney About Her Sex Life
But a new Kourtney Kardashian Travis Barker picture has people thinking of Scott Disick
Letting their love shine, Kardashian posted a lovey-dovey Instagram photo of them in the desert. The picture shows her wrapping her legs around the shirtless musician and kissing him as he stands embracing her. "Just Like Heaven," she captioned the image, earning more than five million likes.
RELATED: Travis Barker Confesses His Love for Kourtney Kardashian in Steamy Instagram Post in Honor of Her 42nd Birthday
Many viewers gushed over the couple in the comment section. "WE LOVE TO SEE IT 🖤🖤," Kardashian's friend Stephanie Shepherd wrote while Lala Anthony left a string of heart-eyed emojis.
At the same time, all a lot of people could think about was Disick, Kardashian's ex-boyfriend of nine years and the father of her three children. "So happy for you, but this breaks my heart.. #skourt 🥺❤️," one fan said while another wrote, "Scott…kourtney is gone gone."
Disick hasn't commented on the post or her relationship with Barker. But he did admit in an episode of Keeping Up With the Kardashians that he struggled to see Kardashian date other people and wanted to get back together. However, Kardashian was hesitant to go down that path again, telling him he needed to keep working on himself.
While it's not the outcome many fans hoped to see, Kardashian and Disick will be close no matter what. Not to mention, Disick is now in a relationship of his own with Lisa Rinna's daughter Amelia Hamlin. That said, it's probably time to move on, people. Kardashian seems happy with her new romance and so does Disick.