Kourtney Kardashian's Favorite Salad Dressing Recipe Is Only 5 Ingredients
Kourtney Kardashian has a reputation as being more down-to-earth than many of her famous sisters. While it may sound ludicrous to say that about someone with a massive net worth who clearly lives a life of luxury, there are plenty of moments that help Kardashian connect with fans in a meaningful and relatable way.
One of those ways is through her tips about diet and exercise. Kardashian frequently showcases her fitness and food habits, and fans who'd like to replicate the star's meals at home can make her favorite salad dressing with ingredients they likely already have in the cupboard. 
Kourtney Kardashian has shared her fitness habits with fans
RELATED: Kourtney Kardashian Reveals How to Make Her Dessert of Choice, But Does It Beat Kris Jenner's Recipe?
While sister Khloé Kardashian is probably the sibling most famous for her fitness habits, Kourtney Kardashian has also shared plenty of her gym journeys with fans. The eldest Kardashian was the subject of a Harper's Bazaar article about her exercise routine last summer.
Her habits include hitting the gym six days a week where her trainer guides her through mixed cardio and endurance work. She is also a fan of box jumping, committing to three sets of ten box jumps each day to keep her legs and core in shape. 
She has even been spotted making fitness a priority while on vacation. Bike riding is another hobby that helps keep Kardashian active and provides her with the svelte signature figure that helped make her famous. 
Kourtney Kardashian has a reasonable diet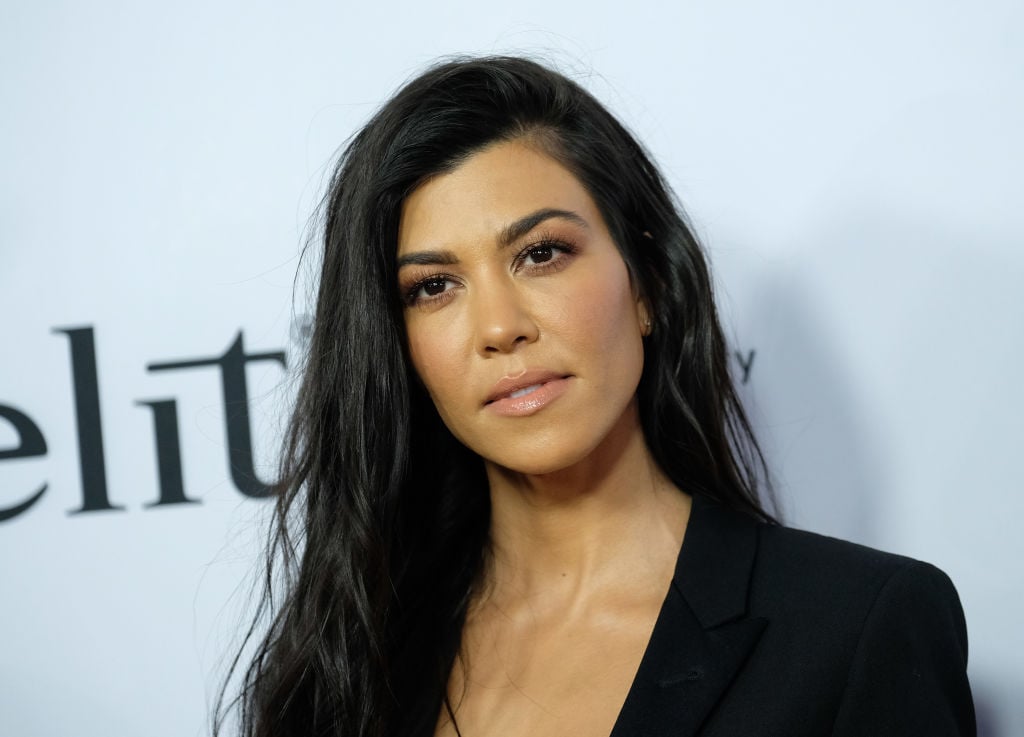 Fitness is definitely a part of Kardashian's life, but her health advice also includes glimpses into her diet choices. The star uses a combination of the Keto diet and intermittent fasting to help maintain her impressive appearance. There are also certain foods that Kardashian turns to for nutrition without getting stuffed.
"Sometimes if I've had a normal day of eating and I'm pretty full, instead of having dinner, I'll have some bone broth, especially if I'm not feeling well or starting to get sick," Kardashian explained.
The star admits that she isn't super strict about what she eats and definitely indulges in junk food now and then. Oreos and Cheetos make an occasional appearance when she's looking to treat herself, but she avoids soda at all costs.
"I would never open a can of soda," she noted. "That's just not where I would cheat." She's also shared her recipe for chocolate chip banana bread so that fans can have a little indulgence, too. 
A simple dressing accompanies Kourtney Kardashian's daily salad
One thing that helps keep her nutrition in check is a nearly daily salad habit. She munches some greens almost every day, and her go-to dressing is a low-calorie blend that's made of very simple ingredients. In fact, it only takes five items that most people will already have in their kitchens.
The base of the dressing is lemon juice, giving her preferred flavor a bright and zesty kick. She adds in mustard, olive oil, white wine vinegar, and salt. The entire thing comes together in less than five minutes and can be adjusted to account for different flavor preferences.
Having the ability to whip up a nutritious lunch in a matter of minutes is just one of the ways that the busy mom of three helps to maintain her healthy habits amidst a chaotic schedule. She also notes that the dressing can be made in a big batch and saved for later use, making this lunchtime treat come together even more quickly. 
All in all, Kardashian's health tips come across as reasonable, user-friendly, and realistic. She eats sensibly and trains hard to maintain a body that's constantly in the public eye.