Kourtney Kardashian's Friend Addison Rae Managed to Avoid This 1 Big Mistake Kendall Jenner Once Made
Addison Rae is a TikTok star who has been getting close to the Kardashian-Jenner family. Coincidentally, she managed to avoid this one big mistake Kendall Jenner one made.
Addison Rae is one of the most popular influencers on TikTok. Just a few years ago, she was an average teenager from Louisana, but before long she gained popularity for her eye-catching dance videos.
Rae has also been getting attention for her friendship with reality star Kourtney Kardashian. She seems to be getting close to the Kardashian-Jenner family, but Rae actually managed to avoid making this one mistake that Kendall Jenner once made.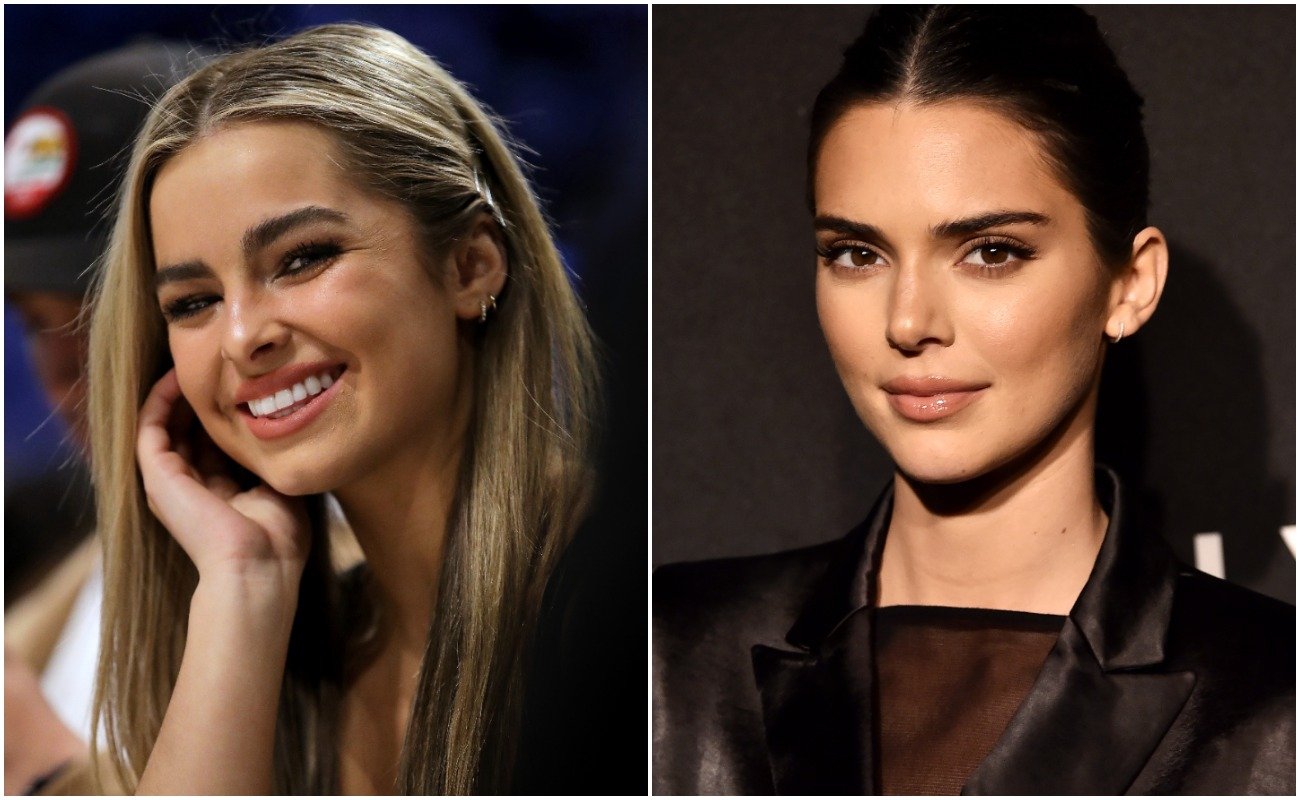 Addison Rae has been hanging out a lot with Kourtney Kardashian
Rae and Kardashian's friendship started in early 2020. According to Cosmopolitan, Rae was invited to help Kardashian's oldest son, Mason, with his TikTok account. This led Rae and Kardashian to become close, and the two of them began hanging out together.
Rae also explained this story on The Tom Ward Show, "We surprised Mason, because Mason liked my videos on TikTok. I kind of just stuck around and we got really close. We started working out together. We did a video on her YouTube of us doing a butt workout and stuff, so that was fun."
Rae and Kardashian's friendship has elicited mixed responses from fans because of their 21-year age gap. However, they have not commented much on this situation, though Kardashian did clap back at a fan on Instagram once.
Addison Rae refused to share who her least favorite Kardashian is
Recently, Rae appeared in a video with influencers Bryce Hall (her boyfriend), Noah Beck, and Blake Gray. The quartet played their version of the game "Spill or Fill Your Guts," which was made famous by The Late Late Show with James Corden.
In one instance, Rae was asked by Gray to name her least favorite Kardashian out of the ones she had met. If not, she would eat a plate of rotting fish.
"I don't have a least favorite," she said.
However, Gray dug a bit further. "There's not one that just bugs you a little?" he asked.
Rae told him that she was "not answering that" question, so she decided to eat the fish.
Kendall Jenner once called Kourtney Kardashian the worst mom while playing 'Spill or Fill Your Guts'
Whether Rae was aware of it or not, she managed to avoid the mistake made by Jenner, who played "Spill or Fill Your Guts" on The Late Late Show in December 2019.
Jenner was asked to rank her siblings from best to worst parents or drink a 1,000-year-old eggnog. Instead of refusing to answer like Rae, Jenner said, "I'd say Rob is Number one. He's so good to his daughter, [Dream]. That's so hard, they're all amazing. Then it would be, like, Khloe, Kim, Kylie, Kourtney. They're all amazing!"
Jenner's response led to a lot of reactions from fans, and even her siblings had to comment on it.
In an interview with Ellen DeGeneres soon after, Kim Kardashian shared that she didn't believe Jenner should have answered the question.
"I completely understood that Kourtney was sensitive about that because she's an amazing parent," Kim said. "Kendall should've just drank or eaten a tarantula or whatever she had to do."
However, Jenner revealed on the podcast Sibling Revelry that she did not put Kardashian last for any particular reason. Jenner said, "I was like, 'I'm going to put Rob before us and the rest' so I'm just not even going to like… I'm just going to throw them out there and I swear to God Kourtney happened to be the last one."
Meanwhile, Kardashian, who also appeared on the podcast, did not seem too upset about it. She figured that she was simply an "easy target" and that some other siblings—Kim and Kylie Jenner, notably—would have been even more mad if they were ranked last.