Kourtney Kardashian's Throwback Photo Has People Debating Khloé's Parentage All Over Again
When you first look at a picture of the Kardashian sisters, you can plainly see that Khloe Kardashian looks slightly different from her sisters. Kourtney and Kim's dark olive skin tones and dark hair that they have inherited from their Armenian father take center stage in their overall appearance.
While Khloe does resemble her sisters a bit, but with her fair skin and her blonde hair, it is obvious that she did not inherit the same Armenian features that the older two Kardashian sisters did. It is because of these obvious differences, that many fans have questioned whether Khloe has the same father as Kourtney and Kim.
The question of Khloe's parentage has come up several times, but the Kardashians have always been adamant about the fact that Robert Kardashian Sr. is Khloe's biological father. For a while, fans accepted the Kardashian's answer and had stopped asking questions about Khloe's biological dad.
Recently, however, Khloe's older sister posted another throwback picture of the Kardashian kids when they were younger and fans are starting to question Khloe's paternity all over again.
Why do some fans think that Khloe Kardashian has a different father than her two older sisters?
Khloe's paternity is something that has been questioned a lot over the years. And it all started when Kris Jenner published her memoir back in 2012 where she admitted to having an affair while she was still married to her ex-husband, Robert Kardashian Sr. Rumors instantly started to swirl that suggested that Kris must have had an affair before she became pregnant with Khloe.
Shortly after Kris' book was released, Robert's ex-wives had told the tabloids that Robert knew Khloe was not his daughter. According to The Daily Mail, Jan Ashley, the woman that Robert married after divorcing Kris, had said: "Khloe is not his kid — he told me that after we got married."
Also, Ellen Pierson, who married Robert two months before his death, had also told The Daily Mail that the famous attorney had questioned Khloe's paternity many times but chose not to ever get a paternity test because he loved her too much.
Khloe was furious when she heard what her dad's ex-wife and widow had said about her and her father. She called the claims "laughable" and said that both ladies' statements were completely false.
Fans theorize about Khloe Kardashian's 'real dad'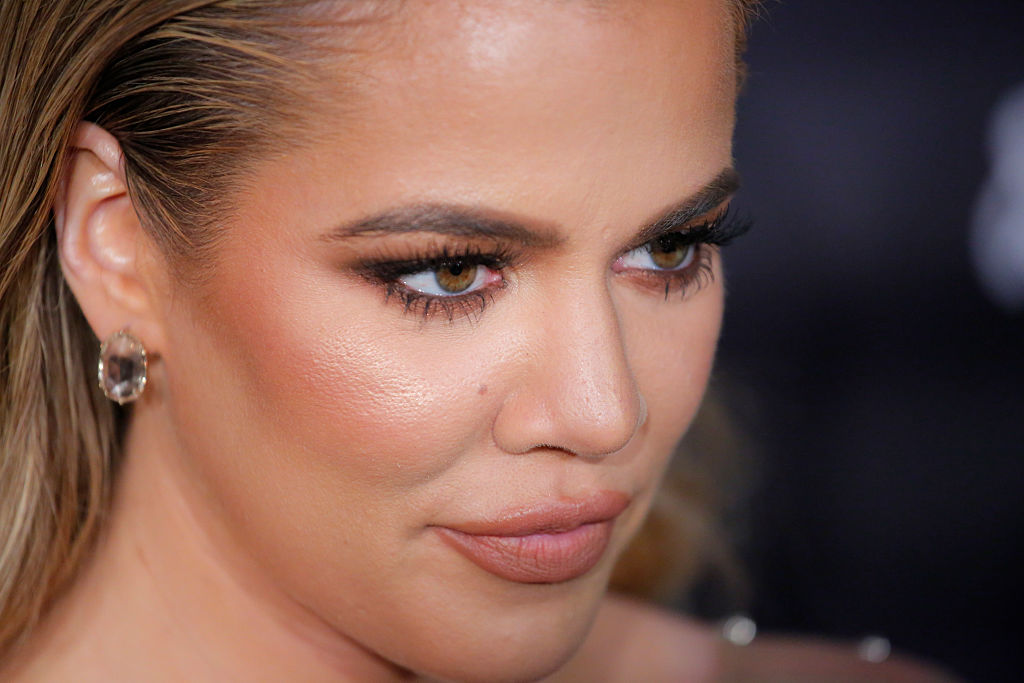 Once fans had it in their heads that there was a possibility that Khloe was fathered by another man, they couldn't help but try and figure out who Khloe's "real father" was.
One theory suggests that Khloe's father is actually O.J. Simpson. Robert was one of the lawyers who had famously represented Simpson during his murder trial back in the '90s.
After the trial was over, Robert and Simpson remained good friends. However, one day, their friendship had come to a sudden stop and many fans are convinced that it is because Robert found out that Kris had cheated on him with Simpson and became pregnant with his baby. Both the Kardashian family and Simpson deny the allegations.
Another person that fans suspect may be Khloe's father is Kris' hairdresser, Alex Roldan. Fans think that Roldan and Khloe share many of the same facial features and believe that that is enough to prove paternity. There doesn't seem to be any truth to this theory either.
However, Khloe's little sister, Kylie Jenner, didn't help matters when she posted a picture of her older sister with Roldan and captioned the picture: "My sister and her dad!"
Kylie later said that the picture was just a joke, but it was too late. Many fans were convinced that Roldan was Khloe's biological dad.
People are debating Khloe Kardashian's parentage all over again because of Kourtney Kardashian's throwback photo
Even though it has been about eight years since people first started questioning Khloe's parentage, her older sister, Kourtney, recently shared a throwback photo that made the same old questions come up once again.
The photo shows all of the Kardashian kids as children and many fans were quick to notice that Khloe didn't really resemble any of her siblings in the photo.
On a recent Reddit discussion, one fan wrote: "I bet Khloe felt like such an outsider growing up. She looks like the random friend that got to be in the family photos lol."
Another fan agreed and simply said: "Khloe is NOT a Kardashian."
While many fans echoed these same thoughts, there were some fans who came to Khloe's defense and stated that it is not uncommon for some kids to look different from their biological parents.