Kris Jenner Believes the Spirit of Robert Kardashian Sr. Warned Kim About Her Paris Robbery
Kris Jenner is a firm believer in many things — botox injections, taking care of one's body, and even the impact her family's empire has had on pop culture. But we never took her as someone who believes in ghosts.
While she's never opened up about her belief in apparitions, the momager was convinced a spirit tried to warn Kim Kardashian West about her terrifying Paris robbery in 2016. She even believes that the ghost was that of her late ex-husband, Robert Kardashian Sr.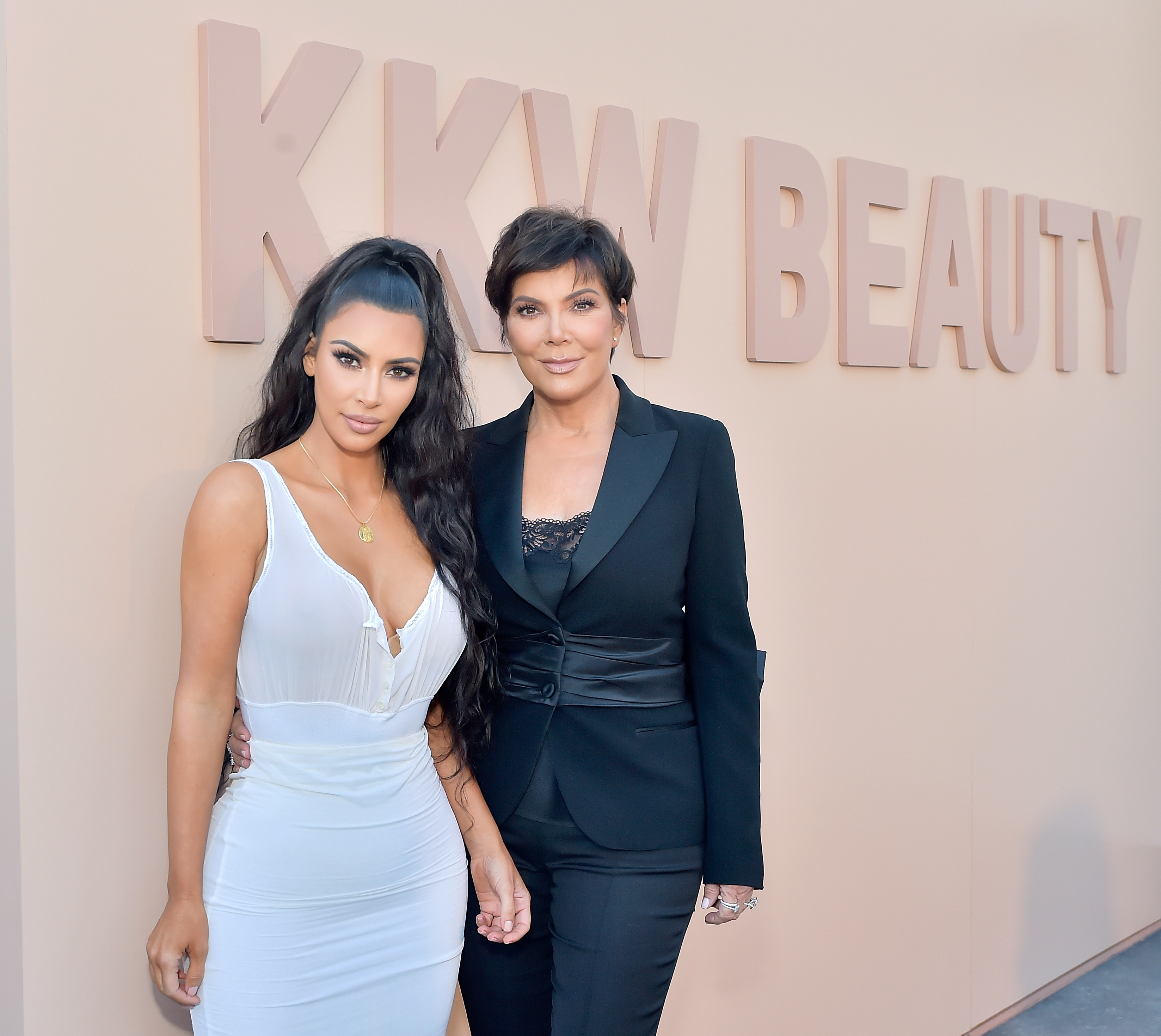 Robert Kardashian Sr. passed away in 2003
Robert Kardashian became somewhat of an overnight success back in the mid-1990s. He sat on OJ Simpson's defense team during the infamous murder trial of Nicole Brown Simpson and Ronald Goldman.
Though Kardashian let his license to practice law become inactive before Simpson was charged, he reactivated it to aid his longtime friend during the entirety of the trial.
A decade later, Kardashian was diagnosed with esophageal cancer. After battling the illness for two months, he passed away on September 30, 2003, at age 59.
Kim Kardashian West was robbed at gunpoint in 2016
On October 3, 2016, Kim Kardashian West experienced the scare of her life when she was robbed at gunpoint during Paris Fashion Week.
According to reports, masked men entered her hotel room in the middle of the night, bound and gagged her, then stole millions of dollars worth of jewelry — including her $4 million wedding ring.
Kardashian West, who was placed in the bathtub, begged for her life as the men stole her belongings. Though she was concerned about what they were going to do to her, she was left physically unharmed.
After stealing two diamond Cartier bracelets, a gold and diamond Jacob necklace, Lorraine Schwartz diamond earrings, a gold Rolex, and other items, the men escaped.
A few months later, Kardashian West recalled the terrifying ordeal during an episode of Keeping Up With the Kardashians.
"They ask for money. I said I don't have any money," she tearfully tells her sisters in the episode. "They dragged me out on to the hallway on top of the stairs. That's when I saw the gun clear, like clear as day. I was kind of looking at the gun, looking down back at the stairs."
She continued, "I was like; 'I have a split second in my mind to make this quick decision.' Am I going to run down the stairs and either be shot in the back? It makes me so upset to think about it. Either they're going to shoot me in the back, or if I make it and they don't, if the elevator does not open in time, or the stairs are locked, then like I'm f*cked. There's no way out."
Kris Jenner thinks Robert Kardashian Sr. warned their daughter about the heist
In the aftermath of the robbery, Kris Jenner shared a theory that someone in the family knew the heist was going to take place — naming none other than her late ex-husband, Robert Kardashian Sr.
During a 2017 episode of KUWTK, Jenner claimed that the spirit of Kardashian haunted Kim's Blackberry in the hours before the armed attack, in a bid to warn her about what was going to happen.
"Kim said that she's had her Blackberry for like a decade and she said that morning at 11 o'clock in the morning Paris time her alarm went off," the momager explained to Khloé Kardashian. "She's never set her alarm on her Blackberry ever, the whole time she ever had a Blackberry."
Jenner continued, "The day of Kim's robbery in Paris was also the anniversary of their dad Robert's funeral, and it's crazy because we all believe that when we lose somebody really close to us that they still have a way of communicating if you really pay attention. Right before she was robbed, Kim's Blackberry alarm went off, and it had never gone off. So, maybe that was a warning for Kim."
It seems that Jenner isn't the only one who's always looking out for the Kardashian siblings.