Kris Jenner Cleverly Avoided Answering Questions About Kim Kardashian and Pete Davidson During an Interview
Kim Kardashian West's relationship with Pete Davidson has been a hot topic among fans. As such, it is perhaps not surprising that Kardashian West's "momager," Kris Jenner was recently asked about the romance during an interview. However, Jenner managed to cleverly avoid answering the question.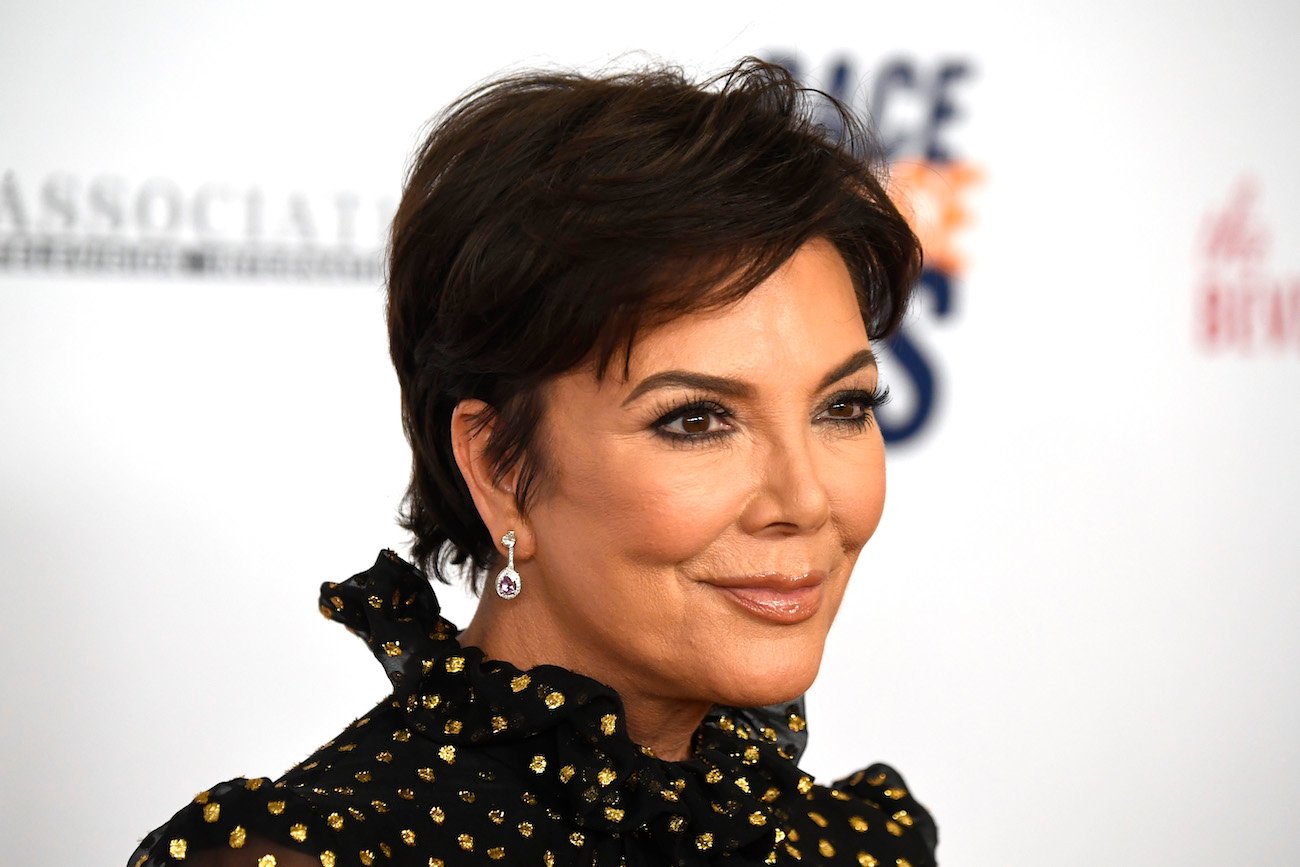 Has Kris Jenner met Pete Davidson?
Kardashian West and Davidson's were first romantically linked in the fall of 2021. Since then, they have seemingly confirmed their relationship with many outings together across the country.
In November, Davidson celebrated his 28th birthday. The SNL comedian posted several pictures from his celebration, and fans saw that both Kardashian West and Jenner were there. In fact, Davidson, Kardashian West, and Jenner were all wearing matching attire.
An insider told E! News in December that Jenner "is already obsessed" with Davidson and that "the whole family is a fan of Pete's."
Kardashian West has also visited Davidson's home of Staten Island, and fans believe she is getting close to Davidson's sister, Casey, after the starlet liked Casey's post on Instagram.
Kris Jenner managed to avoid answer questions about Kim Kardashian's new romance
RELATED: Does Kris Jenner Manage Anyone Other Than the Kardashian-Jenner Kids?
During New Year's Eve, Jenner had an interview with Anderson Cooper and Andy Cohen, where she was asked about Kardashian West and Davidson.
"Everyone is talking about Kim's new relationship with Pete Davidson," Cohen said. "Have you had the chance to spend time with them? How are they as a couple?"
Jenner, who did the interview over video call, suddenly received a visit from Kylie Jenner's daughter, Stormi.
"You have a visitor," Cooper noted.
"I know, that's little Stormi" Jenner said. She picked up Stormi and joked about the 3-year-old's "timing," saying, "Hey, Stormi. You sit right here. Nice distraction. Good timing, Stormi. Perfect. Right on cue."
The Kardashian-Jenners will premiere a new reality show on Hulu
RELATED: Kris Jenner Gives Kim Kardashian West Divorce Advice Amid Her Split From Kanye West
For over 10 years, the Kardashian-Jenners had entertained fans with their popular reality show, Keeping Up With the Kardashians. However, KUTWK came to an end in 2021. 
The family has since signed a deal with streaming giant Hulu to premiere a new series. A teaser for the this new show was released on New Year's Eve.
"When the countdown to the new year ends, the countdown to the new show begins," the video said.
Called The Kardashians, the series will premiere in 2022. The teaser included Kardashian West, Jenner, Khloé Kardashian, Kourtney Kardashian, Kendall Jenner, and Kylie Jenner, who all wished viewers a happy new year.
Jenner explained, according to Deadline, "This is the next chapter. In the new show, you'll see us evolving as a family, fans want us to be who we are and since moment one, they've been emotionally invested in our show just like we are. The fans will love seeing us continue the journey. I can't say much about what's coming but spoiler, we're going to look fabulous and everyone's going to watch."