Inside Kris Jenner's Relationship with Corey Gamble
Kris Jenner's relationship with her much younger boyfriend, Corey Gamble, has been a source of conflict for the Kardashian-Jenner family as documented on their reality show, Keeping Up with the Kardashians. But what's their relationship really like? Go inside their 4-year romance ahead.

Gamble's been accused of being 'secretive' by Jenner's family

On a recent episode of Keeping Up with the Kardashians, Kim Kardashian's husband, rapper and Yeezy fashion designer, Kanye West, called out Gamble, 38, for not introducing any of his family to Jenner, 63, or her kids.

According to the show, West confronted Jenner's boyfriend in the early hours of the morning.

"I just wish I knew why [Kanye] has to bring bad energy into the field at 6 o'clock in the morning," Jenner said in an interview for the show. "I would never disrespect somebody and say that."
"I think it's really unfair to direct this attitude towards Corey," she added.
In her own interview for the show, Jenner's daughter, Khloé Kardashian, talked about Gamble's "guarded" nature.

"Kanye's delivery wasn't great, but the essence of what he said is true," Khloé said. "Corey does tend to be pretty secretive and that does have me pretty guarded…We don't know Corey like that," she added.

Jenner on Gamble: 'He isn't going anywhere'

Even though her boyfriend appears to her family to be "secretive" and "guarded," Jenner's happy with the state of her relationship.

"It's really important for Khloé to understand that she really needs to get on my bandwagon because Corey is a part of the family, he isn't going anywhere and she needs to be nice," Jenner said.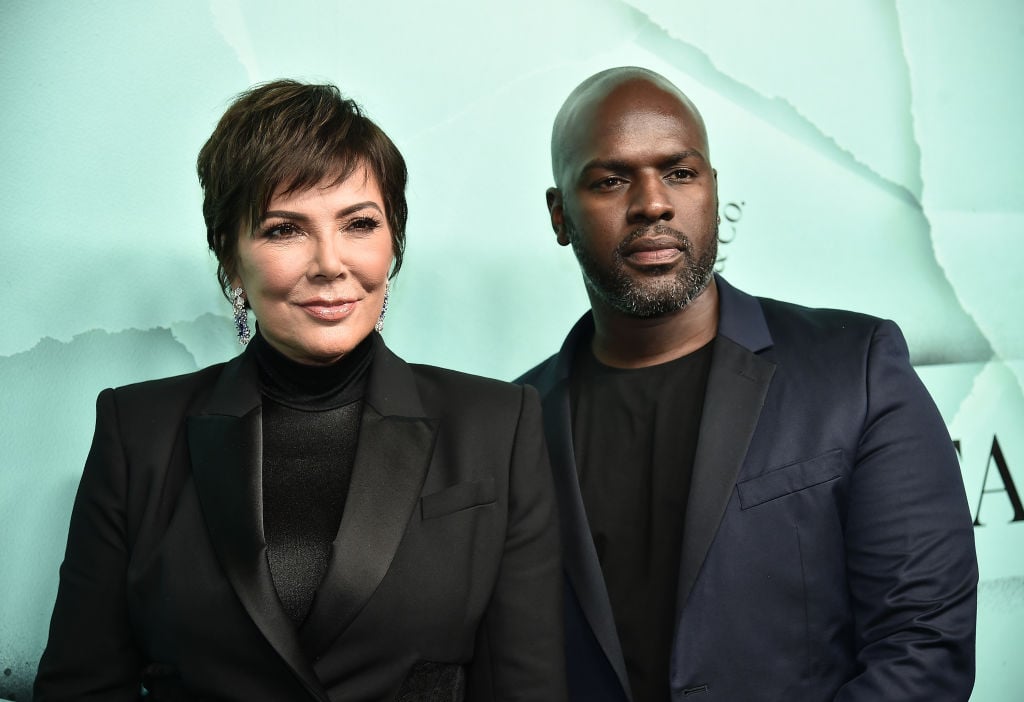 The drama culminated in a conversation between Jenner and Khloé at Jenner's sprawling home in Palm Springs, California.

"I want you to recognize that when you do question my relationship with Corey, it isn't OK and it hurts feelings," Jenner told her daughter. "I think what you guys don't realize is Corey is really taking care of me like no one ever has in my entire life."
Kris Jenner in 'great relationship,' 'doesn't want to mess it up' with marriage

Jenner reinforced just how happy she is with Gamble in two recent public appearances.

While on The Ellen DeGeneres Show earlier this year, the world-famous momager (the term Jenner coined from combining the words "mom" and "manager") explained that she's happy and doesn't feel the need to get married.

"You know, I've done that twice and it didn't work out so well," she told Ellen DeGeneres. "So I don't know — you never know. I'm going to take a page out of Goldie and Kurt's book. Or Kourtney's book. I think as long as things are going so well, why ruffle it up?"

Kourtney Kardashian, the oldest of Jenner's six children, has been successfully co-parenting the three kids she shares with Scott Disick, for years.

As a guest on divorce lawyer Laura Wasser's podcast, Divorce Sucks!, Jenner talked about the possibility of remarrying for the third time and how happy she is in her current relationship.

"You know, you never say never, but I often say it's just not what I think I need to do again based on my past," she told Wasser. "I'm in a really great relationship right now and I'm happy and I don't want to mess that up."

"I don't have the need to put on a long, white dress and walk down an aisle. I've done that," Jenner said. "I've had the big wedding, I've had the babies and the kids — six of them, by the way. It's not like we need to do that again; my body wouldn't cooperate if I wanted it to."
"I think that I just feel really grateful and blessed for my past experiences and I'm looking forward to my future and I just don't think that I want to go there," she added.
Is Jenner and Gamble's relationship 'more business than romantic'?

The "relationship is more business than romantic," a source told People of Jenner and Gamble's romance. "Kris is basically his sugar mama," they added.

We know Jenner has money and she probably likes spending it on her boyfriend and that's up to her. Whether or not she's Gamble's "sugar mama," the two seem to be happy together.