Kris Jenner Spends the 'Most Time' With This Grandchild
Kris Jenner has always had her hands full. Between being a mother, a manager, and now a grandmother, it's amazing she has any time for herself. Despite the craziness of her life, she seems to love every minute of it. Thankfully, all of Jenner's grandchildren live fairly close to her, so she can split her time between them and develop as close of a relationship with them as possible. But she reportedly spends more time with one grandchild than all the rest.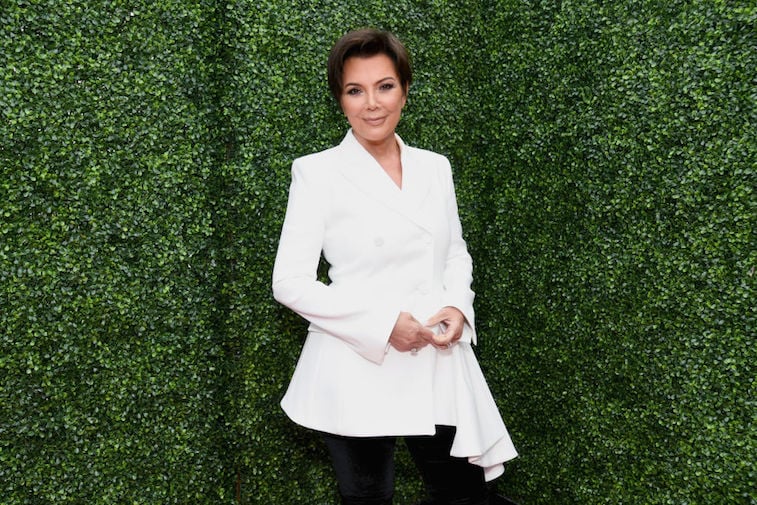 Kris Jenner has 10 grandchildren
When Keeping Up With the Kardashians first premiered back in 2007, none of the kids were married, and there were no grandchildren. Over the past dozen years, though, the family has expanded quite a bit. Kourtney Kardashian was the first to announce a pregnancy; she and ex Scott Disick welcomed their son, Mason, in 2009. Since then, they've had two more children.
Kim Kardashian West and Kanye West welcomed their first child, North, in 2013. Since then, they've had three more kids, with two coming via surrogate due to complications during her first two pregnancies. Rob Kardashian, Khloé Kardashian, and Kylie Jenner each have one daughter, giving Kris Jenner a total of 10 grandkids.
Khloé Kardashian recently suggested that Jenner has a favorite child
The family's reality show has been on for years, and each episode, they're still finding ways to entertain their viewers. On the season 17 finale, the women got together for an impersonation dinner, where they had to dress and act like someone else. Though the real Kylie Jenner wasn't there, her sister, Kendall, and niece, Penelope, both imitated her almost perfectly. And Khloé dressed up as her mom; she then revealed her mother's favorite.
"Kylie, you can sit next to me because you're my favorite," Khloé (Kris) told Penelope (Kylie). "I have my Kylie, my billion-dollar baby, and she will always be the dearest to my heart for a billion reasons."
Those close to Jenner say she spends the most time with Stormi
We can't say we're surprised that Kylie Jenner is her mother's favorite. Kris Jenner has worked hard (some might say she works harder than the devil) to make sure her kids have the most successful lives possible. And clearly, her vision has come true for Kylie. But in addition to Kylie being her supposed favorite, Jenner also reportedly spends the most time with Stormi over any of her grandchildren.
Kris and Stormi spend the most time together because Kris is at Kylie's office every day, and there's a nursery in there for Stormi," a source close to the family told Life & Style. "Kris gets to have lunch with Stormi, read her books, put her down for naps." Though we're sure Jenner loves all of her grandchildren equally, it makes sense that she spends the most time with Stormi.
Her family will probably keep growing
Jenner will probably see more than 10 grandchildren in her lifetime. Three of her children only have one kid, so it's possible they will grow their families in time. And Kim and Kanye have said several times that they're hoping to have seven kids. Plus, Kendall Jenner still doesn't have any kids of her own, and she will likely eventually want a family as well. Right now, though, the Kardashian-Jenner group seems to have their hands full with so many little ones running around.