Kris Jenner Was Completely Broke After Robert Kardashian Divorce: 'I Can't Even Buy a Tomato'
Kris Jenner and Robert Kardashian were once a happily married couple. Jenner had the whole world when she was married to him, and to this day, she says their divorce is one of the biggest regrets of her life. But ultimately, she chose to have an affair with Todd Waterman, which led to her and Kardashian's marriage to crumble. And when he cut her off, she was so broke that she couldn't even buy a piece of produce.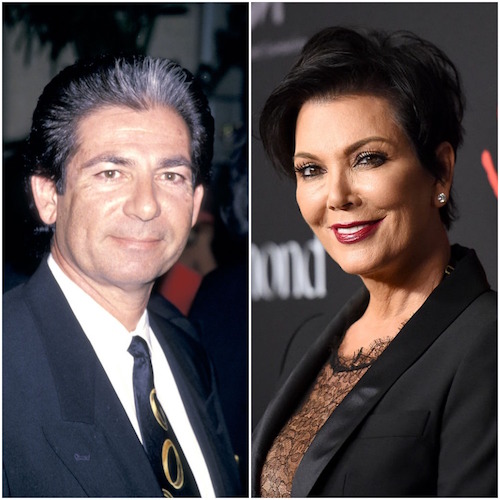 Kris Jenner and Robert Kardashian hit it off by having an affair of their own
When Jenner and Kardashian first met, Kardashian was immediately attracted to her. However, Jenner was in a relationship with professional golfer Cesar Sanudo. Still, though, she knew there was something there with Kardashian, and she wanted to explore it.
Sanudo was often traveling for the sport, which made it easy for Jenner to sneak around with Kardashian — that was, until she was caught. Jenner once revealed that Sanudo walked in on the two of them unexpectedly, and their relationship ended there. But it meant that she and Kardashian could pursue a real romance.
Jenner revealed she was completely cut off when Kardashian learned of their affair
Though Jenner and Kardashian were happy together, something was still missing. The couple had welcomed four kids and lived in a lavish home in Beverly Hills, California, but Jenner still wanted something else. She met Todd Waterman at a party, and one thing led to another. She started sneaking around with Waterman, but when Kardashian learned of the affair, he cut her off immediately.
Jenner had been a stay-at-home-mom, so Kardashian, who was a successful attorney and entrepreneur, was the one who provided for Jenner and the family. "I didn't have anything," she told People. "I went to the market one day and my credit card didn't work. I had a market credit card and I'm like, 'I can't even buy a tomato.' "
Jenner says the affair is the biggest regret of her life
To this day, Jenner said her biggest regret is that "that marriage fell apart." The two divorced in 1991, and when Jenner was asked about the affair nearly 25 years later, she said she still isn't proud of the decision. "… Sometimes people think the grass is always greener, and that was like, what I think I went through at some point," Jenner told People.
Jenner went on to marry Bruce Jenner (now Caitlyn Jenner) in 1991, shortly after her divorce was finalized. But she was still supportive of Kardashian. She attended the murder trial of longtime friend O.J. Simpson, for whom Kardashian was working as an attorney. Jenner and her second husband divorced in 2015, and she has since started dating Corey Gamble.
Kardashian passed away from cancer in 2003. These days, some of her kids still hold resentment toward her for what happened. Kourtney and Kim were the only two who were old enough to really understand what was going on, and Kourtney has expressed that she still feels some anger toward her mom for breaking up the marriage.