Kris Jenner's Easy Workout Only Requires 1 Piece of Equipment
Kris Jenner is the world's most well-known momager. In fact, we're pretty sure she coined the term. As the Matriarch of the Kardashian-Jenner family, Jenner always needs to be on high alert. And staying active and healthy is the best way to keep herself focused on all of the tasks she has as a mother of six — thankfully, her workout routine is pretty simple.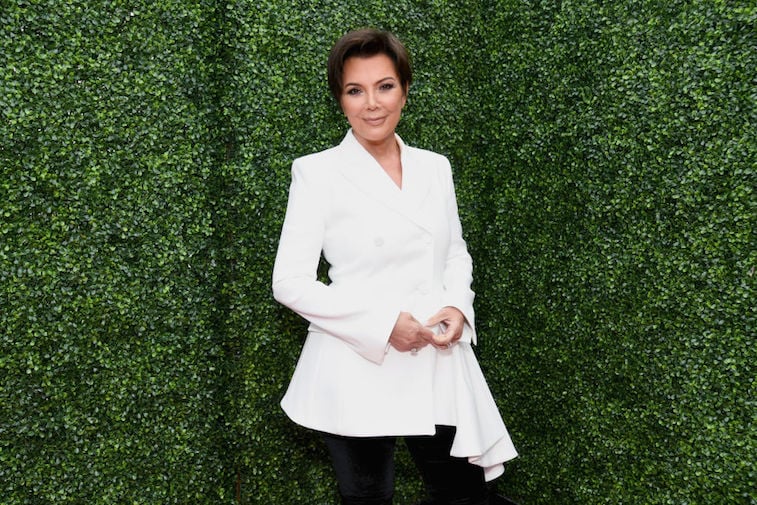 Kris Jenner helped her family rise to immense fame
Back in 2006, a family friend of Jenner's once joked that the kids were chaotic enough to have their own reality show. At the time, all of Jenner's kids were in their twenties with the exception of her two youngest, Kendall and Kylie, so there was certainly plenty of drama to go around.
Eventually, producer Ryan Seacrest picked up the idea of a reality show highlighting the Kardashians, and Keeping Up With the Kardashians premiered in 2007.
These days, the Kardashian-Jenner family is immensely famous. There have been some familial changes, such as Jenner's divorce from her ex, Bruce (now Caitlyn) Jenner, and plenty of new babies between the kids. But the family's fame seems to grow by the day.
These days, Jenner manages all of her children
Jenner has been the main reason why her family achieved such rapid fame. More than a dozen years ago, she was managing Kim Kardashian West's modeling career. But as her other kids gained notoriety, she started to take on managerial duties for them, too. These days, she manages every one of her kids' careers. She's somehow been able to find the perfect balance between mom, friend, and manager, and it's kept all of them on the map for all this time.
Jenner's cardio workout is what helps keep her focused
Jenner's busy schedule means she has to wake up early to fit a workout into her day. But it's something she makes sure to do daily, as it helps her stay active and keep up with everything she has on her to-do list. Each morning, Jenner hits the treadmill for a cardio workout. She walks for 45 minutes to an hour, and on the days she isn't doing cardio, she switches it up with some Pilates.
"I'm usually on the treadmill or I do Pilates," she revealed in an interview with Khloé Kardashian's brand, Good American, according to CNBC. Jenner also told Poosh, Kourtney Kardashian's lifestyle website, that cardio is what preps her for a busy day. "I feel like I've done my cardio, I'm prepared, you know, mentally and emotionally and physically, to go tackle a day." Some celebrity workouts can be super tricky, with various moves and plenty of workout equipment needed. But Jenner's 45 minutes on a treadmill is definitely doable.
Jenner's eating habits also keep her looking young. The mother of six eats mostly fresh fruits and vegetables, along with lean meats. She adds healthy grains into the mix, too — the Kardashians have always been very particular about their diets. Jenner has a personal chef as well, which certainly makes it a bit easier to stay healthy.