Kris Jenner's Children From Her Favorite to Her Least, According to Fans
Fans and viewers can't get enough of Keeping Up With the Kardashians. The E! cable network reality tv show shares the stories and lives of the Kardashian and Jenner family members. The series is well-known for entertaining its viewers with everything from funny pranks to scandalous drama-filled storylines. Kris Jenner somehow always seems to be at the center of the drama on Keeping Up With the Kardashians. A recent Reddit thread started a discussion exploring Kris' favoritism when it comes to her children. Find out what order fans think Kris favors her kid in.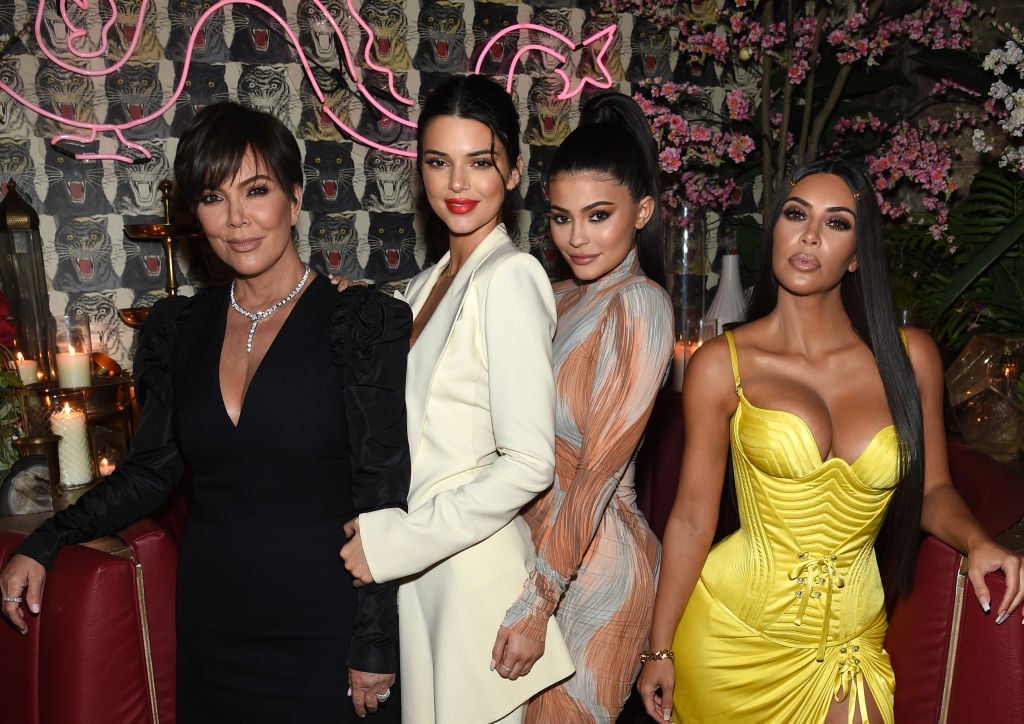 Kim Kardashian West is Kris Jenner's favorite child
From season one you see Kourtney and Khloé struggle with Kris when it comes to being fair and equal. The sisters were always eager to call Kris out for going above and beyond all the time just for Kim. The issue blew up in Kris' face the time she forgot to go to Kourtney's first big cover photoshoot to attend an event with Kim. Season after season the viewers see the special bond between Kim and Kris. However, Khloé, Kylie, and Kendall also all have very positive relationships with their mother. When looking at all the siblings, it seems no relationship quite compares to Kris and Kim's. Find out which kids fans and viewers think Kris Jenner doesn't favor nearly as much. 
Kourtney Kardashian is most likely Kris Jenner's second least favorite kid
Between Kourtney and Rob, it was a close call. Fans and viewers were able to come up with an abundant amount of evidence explaining as to why Kourtney and Kris have a bit of troubling dynamic. Some fans think the root of the problems between Kourtney and Kris goes back to when Kris divorced Kourtney's father. One user said, "Definitely Kourtney. Of course, Kris still loves her, but they have a rocky relationship. Kourt was old enough to remember Kris cheating and the divorce. She was a daddy's girl and Kris' affair really affected her." Not to mention all of the instances Kris simply wasn't there for Kourtney.
Fans think Rob Kardashian is Kris Jenner's least favorite
For the most part, fans seemed to be in agreement when they were listing the order of Kris Jenner's kids from who she liked the most to the least. One comment stated, "Rob, Kourtney, Kendall, khloe, Kim, Kylie. From least to favorite." Many viewers joked in the thread that her son was probably her least favorite since he wasn't a "moneymaker." With Jenner's reputation as a managing mom, naturally, fans can assume that this wouldn't sit well with the hustle-oriented mother.
It is safe to say that Jenner's relationship with her son is complex. Another user made a very interesting point about the mother-son dynamic. The comment said, "I think she feels a lot of guilt for Rob now ….but it's took her way, way, way longer than it should have for her to feel that guilt of him being left behind." On top of all of this, the simple fact that fans viewers don't see or learn much about Rob is reason enough to believe he may be the least favored child of the bunch. 
Keeping Up With the Kardashians allows fans and viewers to have the inside view of the famous celebrities' lives. Over the many years, the show has been airing and fans have gotten to know the famous cast and the dynamics of the family. It goes without saying that Kris Jenner loves all of her children, but fans can't help but notice a trend when it comes to Jenner and her kids. For many reasons, some fans believe Rob Kardashian is definitely the least favorite child of Kris Jenner's.